Golf GPS Rangefinder: Finding the Best Model for You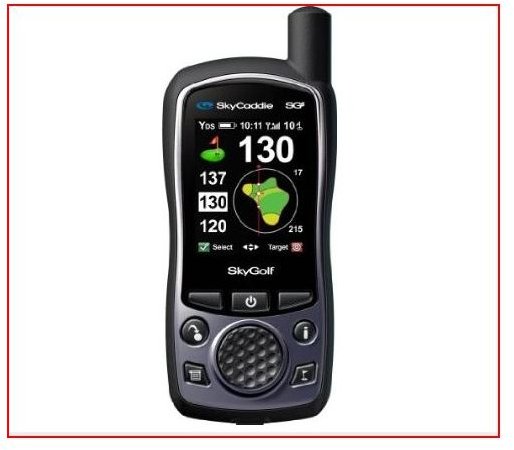 Overview
A golf GPS rangefinder can come in real handy on the course for enthusiasts looking to get a little edge and make good club decisions for each shot. Here, we're going to recommend and give brief reviews of some of the best devices of this kind on the market. Keep in mind that a GPS rangefinder is different than the laser rangefinders PGA professionals use simply because they may be more accurate on the greens in the very short game (-7). But for amateurs, all the handy extra features and functions you get with a golf GPS rangefinder that include detailed maps (some come with aerial views too) for virtually all courses that you can zoom in and out of, this product is more nifty and useful to have on hand. Before we make our list, you might want to take a look at the general criteria outlined in What to Look for in a Golf GPS. There are a lot of products on the market, but we selected the following makes and models based on superior functionality and performance with ease of use a heavy consideration as well. And of late, a lot of these models have been coming down in price, which bodes well for you and your golf game.
SkyGolf SkyCaddie SG5
The SG5 from SkyCaddie is a top notch golf GPS rangefinder because its brilliant color LCD screen displays the depth and shape of the greens from any angle for any of the16,000 courses a subscription to SkyCourse gives you access to. IntelliGreen Pro technology gives you contours, terrain, and hazards, and their distances from anywhere on the course. It's easy to use in managing all phases of your game. Find it on Amazon.com for about $200. The subscription fee runs from about $30 to $60 a year depending on what you want. The SkyCaddie SGX is also an excellent model with a few more bells and whistles that runs around $340
Callaway uPro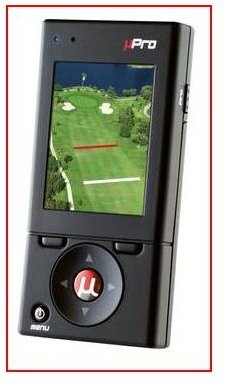 The pocket-sized 2" by 4" touchscreen Callaway uPro offers fantastically vivid aerial "Video Flyover Views" of 18,000 courses and we rated it as one of the best handheld GPS devices for measuring distances. Easy to understand graphics and a user interface that is easy to navigate make this unit a cut above the rest because it gives you accurate distances and measurements from anywhere on the course. A rechargeable lithium battery and the USB cord enable you to be ready to take on any course you can find. It's currently running for under $200 on Amazon.com and there are no annual fees.
Garmin Approach G5 Waterproof Touchscreen Golf GPS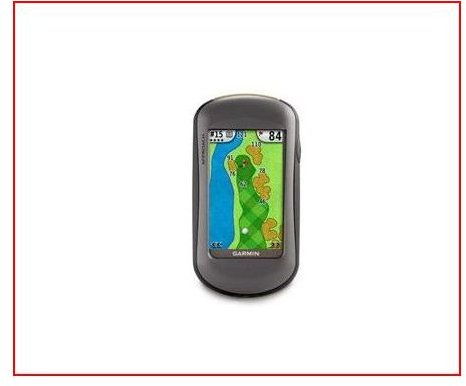 The Garmin Approach G5 also offers stunning imagery (though not aerials) on a 3" touchscreen that weighs just 6.8 ounces. Just touch any part of the course you want to get to and it gives you the range. Just like all these models, you can go home after the match and save it your computer to help you see what needs improving as you study the history of all your golfing outings. And for the golfers who can't seem to resist the water hazards; the waterproof design allows for full submersion - this golf GPS rangefinder might be your best bet. Currently it's running for $270 on Amazon.com, but it's got no annual fees to subscribe to.
Sonocaddie V500 Touch Preloaded Color Golf GPS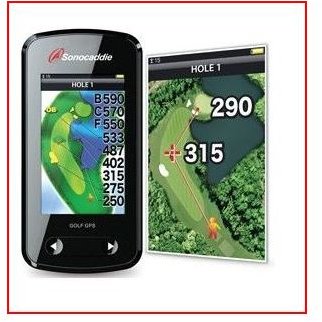 This model features an intuitive touchscreen with high-resolution satellite imagery and video fly-overs of the courses. This is especially nice for finding out distances on unfamiliar courses. Its got a tremendously large, pre-loaded number of courses throughout the nation. It's one of the most expensive options at $350 on Amazon.com but there are no annual fees.
So there you have a nice roundup of all the best GPS golf rangefinders with all the major players in this particular arena of GPS technology covered. Drop us a line if you've got any feedback to share about the one you choose. And if you're looking for even more gadgets to bring along for your "good walk spoiled" be sure and check out new golf gadgets for 2011.