Best Handheld GPS Devices: Common Characteristics of the Best Models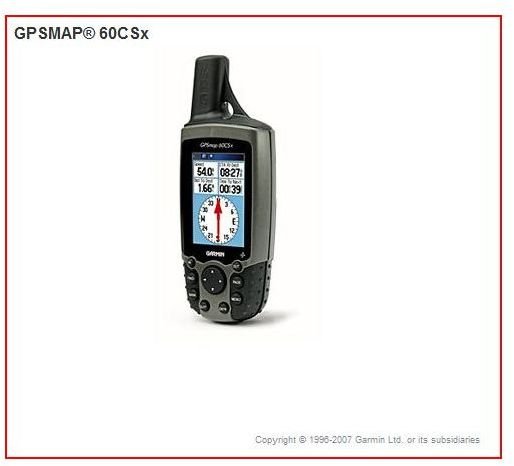 The Scope of This Article is to Provide You the Best Handheld GPS Units for Specific Purposes
The best all-around handheld GPS devices have a certain amount of differentiation in terms of design, features, capabilities, and performance. In other words, they come in all shapes and sizes and some units can do things that other devices can't. You will become familiar with what those differences are, as well as the pros and cons of the best and most popular handheld GPS units, as you read through this informative and unbiased roundup. With that said, there are also essential similarities that make for an overall high quality handheld GPS which can perform the kind of operations that a navigational unit of this nature should for anything in the full range of activities and uses for a handheld GPS devices.
So, first we'll lay out that criteria below which you can use as a reference for each of the units described, reviewed, and linked (so you can immediately have access to all the specifications, the price, and be given the convenient opportunity to buy one through our trusted affiliate, Amazon.com). Then we're going to match the best handheld GPS by make and model for a variety of different activities, hobbies, and actions which will make it so much easier for you, depending upon what you'll use a portable GPS for most. So if you're a geocacher, we'll pinpoint the best handheld GPS for your trinket hunting, or if you're fanatical about measuring distance accurately, the best unit for that is described; plus many more popular activities from hunting to hiking. Perhaps this is the best place to mention the GPS recommendation review of the Garmin 60CSx, because that particular unit shows up on so many lists of the best handheld GPS units because of its accuracy, versatility, and dependability.
Criteria and Characteristics the Best Handheld GPS Units Have in Common
Waterproof, durable, essentially shock-proof design so you don't have to worry about the elements or your clumsy nature breaking it.

Small, compact, and lightweight design so you can easily carry it in one hand, in a pocket, from a D-ring, or pack.

Features 12 channels to lock on to the satellites and if you want to learn some more technical aspects, read Understanding the True Accuracy of a Handheld GPS System – Guide to the Most Reliable Devices.

Plenty of waypoint storage capacity for marking any given spot on the globe that you want to mark for any reason. Usually they're used to determine and mark routes or a geocache stash but they can also be referred to as Points of Interest (POIs). Waypoints mark where the cache is and you can also input them as you go to easily retrace your steps back.

A screen that is easily readable in the direct sun, under heavy clouds, with your shades on, and at night. If cold weather is a factor, you'll want a unit you can manipulate with gloves on.

Long battery life for long-lasting performance since many activities these GPS units are used for bring the user far from civilization. Easily replaceable and/or rechargeable batteries - lithium batteries last the longest.

USB cord compatibility to hook into your computer for adding and updating maps (like these free Garmin maps for handheld GPS units), POIs, aerial imagery, and the like.

A built-in compass and altimeter is certainly appealing to backpackers and climbers, but not all of the best handheld GPS units have it and some users find them unnecessary.

An SD card for adding memory such as data, Topo maps, updates, and POIs.

Outstanding maps that come with the device or are easy to add, especially Topo maps that make it easier to distinguish the terrain you're travelling through. Some of the best handheld GPS devices come with aerial imagery now too, in fact the DeLorme Earthmate Series offers outstanding aerial imagery.

An external antenna keeps your device accurate under a thick canopy of trees or deep in the canyons walled by either steep rock faces or skyscrapers.

A touch screen or rocker key pad (operates with a wheel similar to an iPod) makes it easy to navigate through all the device's features and functions.

WAAS (Wide Area Augmentation System) enabled, which virtually all of the best handheld GPS units for outdoor enthusiasts have as a feature. This enhances performance because your GPS unit will give you up to five times the accuracy because you're linked in with a system of satellites that ensures position accuracy within 10 feet (3 meters) and closer in some of the best handheld GPS units.
Best Handheld GPS Units for Geocaching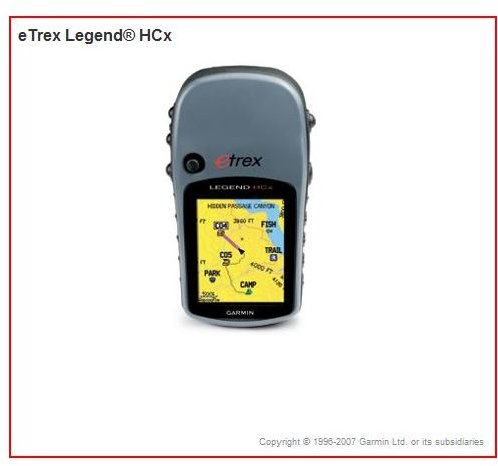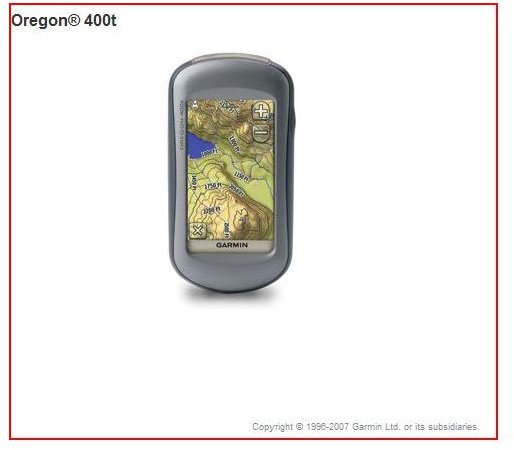 Geocaching has become a very popular activity worldwide that revolves around the reliability and accuracy of a handheld GPS device, and the user for that matter too. The thorough discussion of the best handheld GPS device for geocaching will point out the unique features and functions that make a GPS ideal for this treasure-hunting activity. You'll find the Garmin GPSMAP 60CSx is highly touted for this function as is the Garmin Oregon 400T. But you'll also be made privy to the mid-range and low budget options such as the eTrex H, eTrex Vista, and eTrex Legend. The lesser known Apisphere Geomate.jr is pointed out as your cheapest option that can still get you to the cache though.
Best Handheld GPS Units for Measuring Distances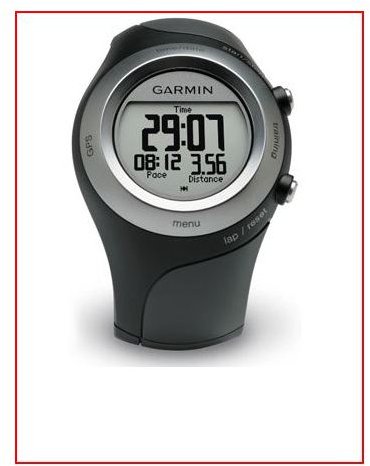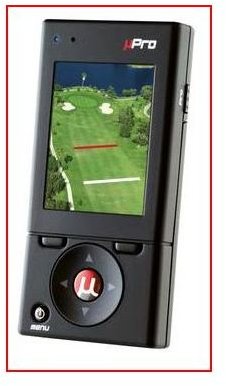 Measuring distance might be one of the most important features some users want out of their GPS devices for a variety of reasons. That's why we researched and determined the 3 best handheld GPS units for measuring distances to let you know which units perform this task with precision. For runners we chose the Garmin Forerunner 305 GPS, which is essentially a watch, so they know exactly how many road or trail miles they're putting in. For golfers, we recommend the uPro Golf GPS by Callaway so you're never at a loss as to what the distance to the tee is. By the way, this same unit tops our list as one of the best GPS devices for the serious golfer.
For an all-around great GPS distance tracker for the full gamut of outdoor activities, the Garmin GPSMap 76 handheld GPS navigator is superior. The GPSMap 76 is just as valuable to people out on the water, in vessels of all sizes, as it is on land. That's one reason it also happened to make it onto our list of the top handheld water navigation GPS devices as well.
Best Handheld GPS Devices for Hiking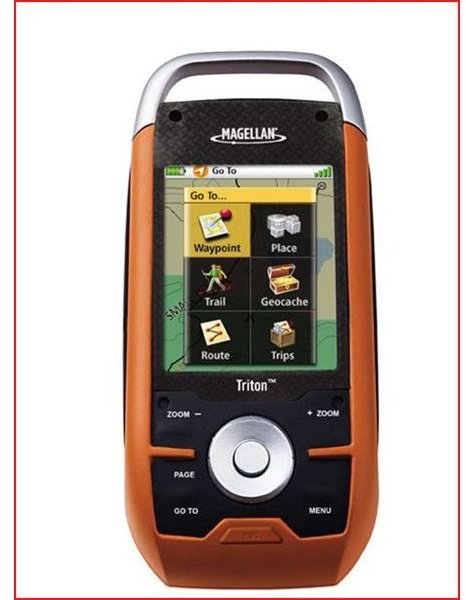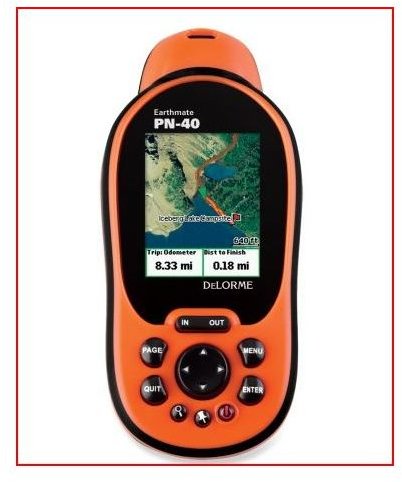 That trailhead is always beckoning to the avid hiker that appreciates the wonders of the natural world and one of our experts determined 3 of the best handheld GPS devices for hikers based upon well thought out criteria and parameters from pricing to performance. So if you're looking for the best low budget GPS, he recommends the Garmin eTrex H which offers no fancy maps but is highly sensitive, accurate, and has an excellent battery life. The unit he chose based on value for money is the DeLorme Earthmate PN-40, which we've already pointed out in this article for having outstanding Topo maps and aerial imagery. Magellan Triton 2000 has some advanced features discussed there that you'll want to know about.
Top Rated Backpacking Portable GPS Options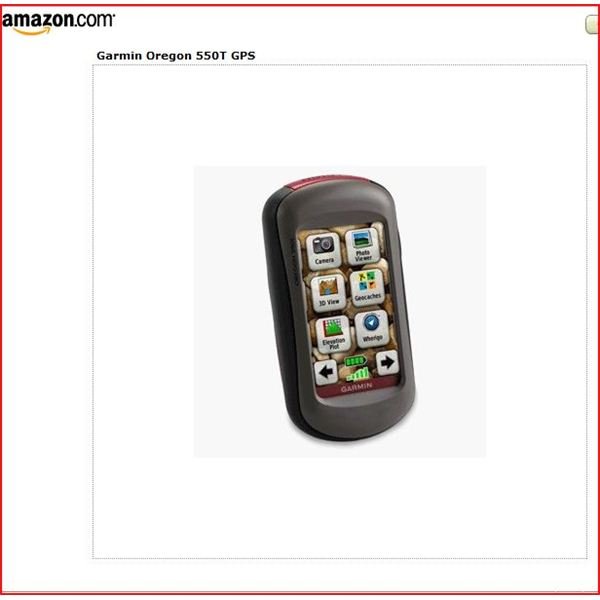 GPS units are very popular with backpackers who like to travel in the remote and pristine places that the faint of heart call dangerous. These folks demand a lot from their own bodies so they're going to expect a lot out of a navigational GPS device too. So backpackers will find a roundup of the top-rated and best backpacking GPS devices available. They're chosen because they are extremely lightweight, durable, and they have the best mapping features. Altimeters, electronic compasses, tons of expandable memory for detailed maps (3D options too) are built-in to the devices you'll find there. Among the devices recommended there are the Garmin Oregon 550T, Colorado 400T, Garmin GPSMAP 60CSx, Garmin Rino 530 HCx, Garmin eTrex, and the Magellan Triton 2000.
Best Handheld GPS Units for Hunting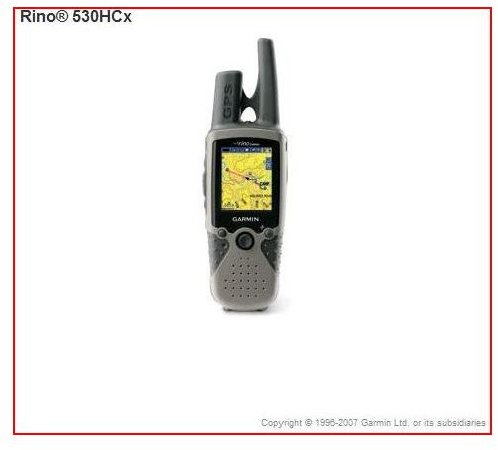 Hunters have three fantastic options to choose from when it comes to having a GPS device for their hunting trips, especially when hunting in teams that are spread far afield. Reading these reviews of the best hunting GPS devices will show you that the Garmin eTrex Vista HCX, Garmin Rino 530 HCX, and the Lowrance iFINDER Hunt C handheld GPS receiver fit the bill for hunting enthusiasts and you'll find out exactly why by reading that article.
Best Handheld GPS Device Designed for Fishing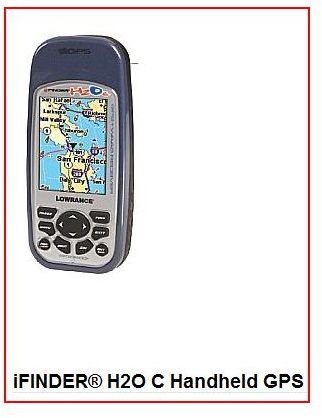 Having a GPS device for fishing expeditions may seem like a foreign concept but more fishing enthusiasts are finding them a great benefit to have on hand. One of the models you'll find in the reviews of the best handheld GPS for fishing actually has a digital recorder, so you can record valuable information about fly hatches and what the fish were eating on a particular day and time. The ubiquitous Garmin GPSMAP 60CSx is also on this list, as is the Magellan Triton Series GPS, and the Lowrance iFINDER H2O. Find out what type of maps you can get that detail the rivers and lakes in the places you want to fish.
GPS for Horseback Riders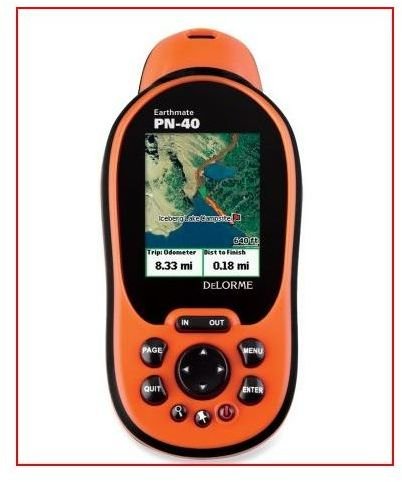 For those horse lovers who like taking trips into vast open spaces or even on well-marked trails deep in the wilderness, a GPS is a good idea too. You can pre-plan and mark the campsites you'd like to take and coordinate with other parties. Having plenty of room for horses to graze is important so you could mark waypoints for where it's best to do this for the riders who might want to follow your trail in the future too. Whatever your reason, choosing the best handheld GPS for horseback riders will tell you what to look for and then present you with the best options. The Garmin Oregon 400t (which by now you have realized is another unit that makes many of these lists) the DeLorme PN-40, the Magellan Triton and the Lowrance Endura Sierra top the list in this category.
In Conclusion
Alright, so now you have a firm grasp on which handheld GPS units will work best for a given task. Many of the same names popped up again and again, which is really good if you are a multi-tasker when it comes to outdoor hobbies. One of those best handheld GPS devices will serve you well for whatever it is you want to do. We hope that helped and be assured that we welcome any of your input, experience, or ideas regarding these handhelds. Safe travels, no matter where you roam.