GPS Units: Voices for the Garmin Nuvi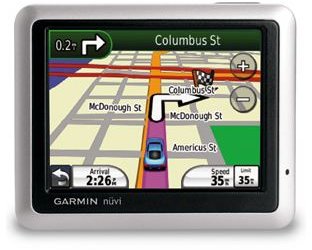 Navigators to Explore
The Garmin Nuvi series of navigators include voice navigation including turn by turn voice directions. Owners who want to customize their GPS equipment may want to consider different voices for Garmin Nuvi devices. The Garmin website shows that custom voices are available for the different series of Nuvi navigators, from the affordable 200 Series up through the high-end 3700 Series, except for the 300 Series and 600 Series. The older Nuvi 5000 can also be loaded with different voices.
Premium Choices
Garmin offers some premium voices for the Nuvi on its website. Included are voices from Sponge Bob Square Pants and Dora the Explorer. These two voices cost a premium to download and install for your Garmin. In late December, 2010 the cost for Sponge Bob or Dora was $5.99.
Additional voices are available from the Garmin website without charge. Voices listed on the voices page are Squirrely the Squirrel, Yeti, Elfred the Elf, Dr. Nightmare and Team Garmin's Matt White. Matt is the Sports Director at Garmin and originally hails from Australia. Put a little down under accent into your Nuvi!
The voices can be downloaded directly onto your Garmin Nuvi through your computer or downloaded into the computer for later installation on the Garmin. To download and install the voices you must have the Garmin Communicator installed on your computer. Links to the voices page and the Communicator download page on the Garmin website are provided in the Resources section below.
Voices for Garmin and other brands of GPS units can also be found through other sources.
Custom Options
Garmin also provides the tools for you to make custom voices for your Nuvi GPS unit. It is possible to have the Nuvi talk to you in the voices of your family and friends, or even complete strangers. If your ego demands, record the directions in your own voice and tell yourself where to go!
To record custom voices, download the Voice Studio software from the Garmin website. You then use the software to record all of the phrases that the Garmin Nuvi is programmed to use. The software includes tools to adjust the volume and trim away dead sound space. The Garmin website recommends you record with a quality microphone connected to the computer. Finally, the software allows you to confirm the language settings for the voices being loaded into your Nuvi.
Obtaining voices for your Garmin Nuvi can range from Dora the Explorer to get the kids involved in navigating along on family trips to getting the person down the street with the great accent to sit in front of your computer and read a bunch of phrases. Customize that voice coming out of your Nuvi today!
References