GPS: Finding the World Heritage Sites GPS Locations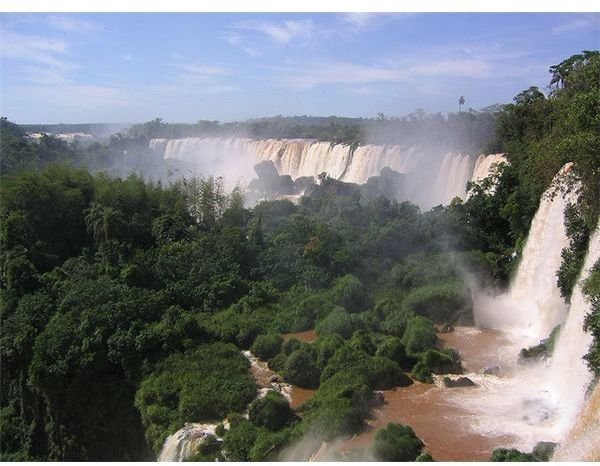 World Heritage and GPS
You want to know how far away is the nearest, or farthest, World Heritage site and you want to use your GPS unit to figure it out. You need the World Heritage site's GPS locations. With the GPS coordinates you can enter them into your GPS unit and find the distance and direction to every World Heritage site, if you take the time to enter all of the coordinates.
The World Heritage sites are determined by the World Heritage Convention as places around the globe that have natural or cultural significance that needs to be protected and preserved.
World Heritage Sites
All 911 of the World Heritage sites are listed on the World Heritage Convention U.N. website. As of December 2010, the list included 704 cultural sites, 180 natural sites and 27 mixed sites located in 151 different countries. The List page of the website provides several ways to locate and get information on individual World Heritage sites. The World Heritage page of sites features a world map with a symbol indicating the location of every one of the Heritage sites.
You can find specific sites by clicking the location on the world map or scrolling down the page to the site listings for different countries. When you select a specific World Heritage site you will be taken to a web page that includes information about the site including latitude and longitude location. For example, the Iguazú falls national park in Argentina has the coordinates S25 31 5 W54 7 60. These latitude and longitude coordinate codes should plug right into your GPS unit and you will be able to see how far you are from those spectacular waterfalls.
Download World Heritage GPS Data
Owners of Garmin or Tom Tom brand GPS units should be able to download the World Heritage site GPS coordinates directly into their GPS units. Google Maps has a send to GPS function if the proper plugin is installed in your web browser. Here is how it works: In the small Google map on the World Heritage website, click on the Google logo to have a new tab open with the map in Google maps. From the Google Map using the Send function in the upper right corner of the map will give the option to send the coordinates to a GPS.
To be able to download the Heritage site coordinates to your Garmin GPS unit you will need to install the Garmin Communicator Plugin into your computer. Here is the download page for the plugin. The Bright Hub article on the Communicator Plugin discusses using the plugin for geocaching, but it will work the same for downloading the World Heritage site coordinates.
Resources
Using Garmin with Google Maps: https://my.garmin.com/locate/google-sendtoGPSHelp.htm
World Heritage Convention: https://whc.unesco.org/
Photo Credit: Phillie Casablanca on Flickr, Creative Commons Attribution