Wondering About GPS Dog Collars? Find out More with This Buying Guide

If you are looking to secure your dog by knowing its location at all times, you can use a dog collar tracking device for your pet. Here are some recommended GPS dog collars you can consider.
Garmin Astro DC 30 Wireless Collar Transmitter
This Garmin GPS dog collar gives you a way of tracking your dog's location even if your dog is constantly going through rugged areas in any type of weather. Its tough design is coupled with a special weighted design that makes sure that it is getting an optimal signal by being always pointed at the sky. The increments of tracking for this tracker dog collar can be set to 5, 10 or 30 seconds. It has a maximum range of 7 miles on flat terrain. However active and mischievous your dog can be, you are assured that you will always have a way of tracking it thanks to this wireless collar transmitter.
Price: $156.87
Garmin DC-40 Dog Tracking Collar

This all-weather rugged dog collar provides a way for your to track your dog in any kind of weather, and it makes it easy for you to visually see your dog because of its bright orange color. You can set the position detection frequency of the collar to 5, 10, 30 or 120 seconds. It comes with a rechargeable lithium-ion battery which can last up to 4 8 hours before you need to recharge it again.
Price: $219
RoamEO GPS Dog Collar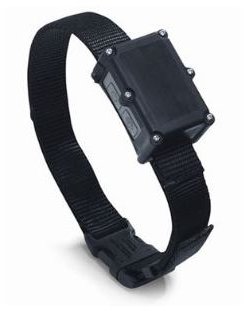 The RoamEO GPS dog collar is a straightforward GPS tracking system with a minimalistic design. It's a lightweight GPS tracker that comes in 3 different sizes, giving your dog the most comfortable fit depending on its size. The standard GPS tracking functionality is present with a wide range of sensitivity.
Price: $429.95
Zoombak Advanced GPS Universal Locator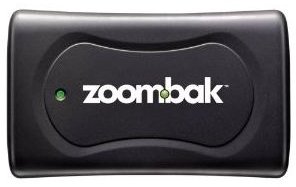 This GPS Universal Locator is a great attachment to your dog collar. It offers a very handy feature that notifies you if your pet has strayed outside a perimeter you have set up. It lets you set up a specific zone where your dog can stay in. If your dog goes outside that zone, the device will send you an email, a text message or both, depending on how you set it up. The coverage area of this device is nationwide and it is in real time, making use of satellite and cellular assets, so locating your dog should be as easy as pie. In case you run into trouble trying to locate your pet, can just call a toll-free number so you can receive customer support. This service is included if you purchase this product.
Price: $75.01
PetSafe GPS Dog Collar Tracking Device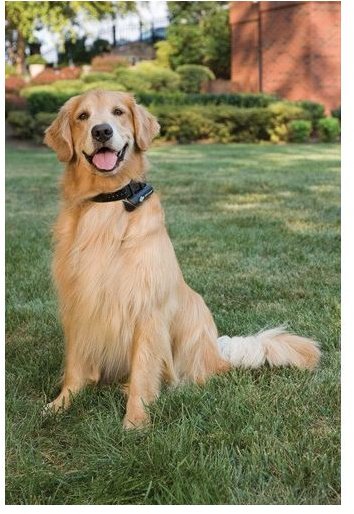 For a monthly fee, you can have 24-hour customer support in locating your dog. The service also lets you set a perimeter that if breached by your dog will send you a notification via email or text message. If you will be taking your dog outside your set perimeter, you can put the GPS locator in Walk Mode, which will suspend all perimeter violation notifications for 45 minutes. You can extend it for 45 minutes at a time if you will be spending a lot of time outside the set perimeter. This is definitely one of the most useful GPS dog collars that extends its service outside the device itself.
Price: $99.95
These dog collars with a built-in GPS locator are excellent products to monitor the location of your dogs. All brands mentioned are available for online purchase at Amazon.com. Though these dog collars provide the same purpose as dog tracking devices, these also present different features to your specific needs. Except for the Zoombak which is a collar attachment, others almost have the same design but with different range of sensitivity.