Review of the Motorola H270 Bluetooth Headset
Motorola H270 Bluetooth Headset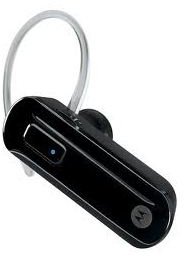 The Motorola H270 Bluetooth headset is a beautiful device that provides up to six hours of hands-free talk for business or personal communications. This lovely device, although not one of the smallest Bluetooth headsets there is, is small and very comfortable to wear. And even though it is a slightly later model of this specific series, its functionality, like the Motorola H700, remains pretty much the same.
Bluetooth headsets allow the wearer the freedom to multitask and thus making this device very popular among those that prefer to move around while conversing with one or more peers. One of the best features of the Motorola H270 Bluetooth headset is its compatibility with most mobile phones.
Tech Specs
The Motorola H270 Bluetooth headset has a wireless range that is up to thirty-three feet making it a very good range for the average Bluetooth headset. The headset provides up to six hours of hands-free talk time and claims to last up to six days on standby; however, it appears to die out a little faster making its claim of six days to five days, which is still slightly above average, but not the best in the power lasting category.
The connectivity rating is also high as it has a very simple on and off switch that is easily locatable and does not pose a problem for its user. Some Bluetooth headsets, in an effort to conceal the device, have smaller buttons that are harder to locate and even more difficult to press down and switch on and off; however, finding the best Motorola Bluetooth headset requires all these and a little more, such as extra unique features.
The device also boasts the ability to be compatible with almost all cellular phones as long as the parts fit; however, the part appears to only fit Motorola phones and phones that are manufactured by Motorola. One of reasons why it's important to have a headset that is compatible to its owner's phone is its price flexibility. One shouldn't have to change phones in order to buy a Bluetooth headset or buy a Bluetooth headset that is only compatible to specific phones. This may be frustrating as consumer's demand for more flexible headsets could be on the rise and other headsets may enter into the market for other devices, such as the BlackBerry, and may sell for higher prices even though the functions may not be on par with average standards simply due to the fact that they will work with any phone.
Verdict
Even though most cell phones have must-have accessories as an additional bonus, some phones, such as Motorola phones, can have access to this specific Bluetooth headset.
Upon first reviewing the Motorola H270 Bluetooth headset, one of the first questions you may ask is how much it costs and is that price worth it. This device, usually online, is sold between the prices of $20 to $50, which is fairly inexpensive for its various functions. Although the headset fits most people's ear comfortably, it does come in a standard size and does not allow a lot of flexibility.
Also, in terms of novelty, it is not the latest Bluetooth headset model and its later versions are much more comfortable and have a better design than the design portrayed by this model, which is a simple, stick-like appearance; however, since the Motorola H270 Bluetooth headset is an older model, the price is bargained and can be attained for cheaper than it is actually worth. This headset is simple enough to be used by anyone and serves its main purpose, which is to provide hands-free phone conversation, and is available everywhere. This will make a wonderful gift for any occasion as well.