ARCHOS Helmet Camera Review: The Camcorder On-the-Go
ARCHOS Helmet Cam
The Archos helmet camera is an integrated video camera and video playback system that can go with your helmet or even as a headband. This allows hands free video recording, which is ideal for when you are outdoors and you're doing activities that require you to use both hands. Is the Archos helmet camera really this handy and useful? Let's find out.
Design (4 out of 5)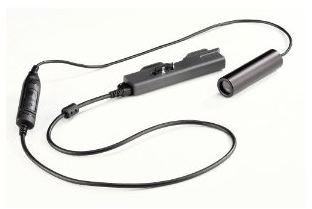 As a helmet camera, it makes sense that it is very compact. When installed on a helmet, it is hardly noticeable, which makes it visually helpful too if the user wants to maintain a look that is sleek and not awkward. The wire connecting the camera to the media player is not bulky, which is perfect for sports use like biking or running.
The pinhole lens and the very compact design of the Archos helmet camera makes it usable in other situations other than taking videos of outdoor activities without the hassle of using both hands. For its compact design, it gets a 4 out of 5.
Features (4 out of 5)
The video camera clips to the helmet and from there, video recording can commence without further actions from the user. It connects to a media player that you can store in your backpack or pants if you need your hands free. The cable that connects the camera to the media player has a remote control so you can still control the functions of the camera without taking out the media player.
The video that the Archos helmet camera can record has a resolution of 640 x 480 in MPEG-4 format. The video camera itself records in 512 x 492 resolution, but the media player converts it to 640 x 480 for playback. Its depth of field ranges between 5 feet to 33 feet, enough space to capture what's right in front of the user even when they are on the move. For its features, it gets a good score.
Performance (3 out of 5)
Because of the format that it records in, which is MPEG-4, the recorded videos will not have the DVD quality to them. But still, the quality of the video is still good even when the helmet is constantly shaking as the user is moving around. It can auto focus quickly, which is very handy in sports activities. It can also adjust to different lighting conditions and white balance levels, making it ideal in recording videos in poorly lit areas.
The battery system is extremely useful in this setup because the video camera itself only uses one battery, which is the battery in the media player. This way, it makes sure that the camera is not as bulky as it could be with a battery in it. For its average performance in capturing video and its optimized battery system, we give this Archos helmet camera an average score.
Conclusion (4 out of 5)
The Archos helmet camera is more than just a compact camera that can be integrated with your helmet. It's also a decent video camera that records above average quality videos. Sporty people who want to record their outdoors activities from their point of view can definitely appreciate this fine piece of equipment. We give it an overall rating of 4 out of 5.