Kindle/Nook Comparison: 2010 is the Year of the eBook Reader
In this first article of the series Nook vs. Kindle, we take a close look at their capabilities and what features each eBook reader has to offer over its competitor.
Kindle product image
eBook Readers
eBook readers have come a long way over the last few years, with increased features, easier readability, and lowered prices. A year ago, the main competitors in the eBook market appeared to be Amazon's Kindle, and the PRS -505 version of the Sony pocket eBook reader.
A lot has changed - and a few things have stayed the same. In this review of the Amazon Kindle 2 and the Barnes & Noble Nook we will see what they have in common, what unique features they have, and what they can and cannot do.
Kindle 2 (4 out of 5)
There are several reviews of different Kindle editions you can read at Bright Hub, including a comparison of the Kindle 2 with the Kindle DX. Previously it contained internal storage for about 1.3 or 1.4GB of user content - estimated by Amazon to be 1500 books. However Amazon has just brought out a $139 version that is obviously aimed at competing with the $149 Nook, and it has 4GB internal storage along with just Wifi. It remains to be see what that will do to the eBook reader market, now that the Kindle can hold 3500 books.
Amazon also has been trying rather hard to keep prices for new digital books, even bestsellers, at $9.99 or less. You can download and read the first chapter of a book to see if you do want to purchase it.
A charge lasts from a week to two, depending on how much you use the wireless capability. The battery is well rated and expected to last many years while still holding over 80% of the original charge.
It has a 6" diagonal reading display, which will hold about a normal page from a paperback, in typical paperback font. You can also increase the size of the font.
With the built in keyboard, it is quick to input information or find books stored on it. The Kindle 2 can access Wi-Fi or 3G networks to contact the Kindle store for purchases, or download a copy of a book you removed from your Kindle previously. The access also allows you to post to social networks and Twitter.
The Kindle has a feature where your reading can be synced across devices. You can start reading a book on your Kindle, read a chapter later on your smartphone, and then another chapter on your PC or netbook. While I do not own a Kindle, I do have the software program on my PC to play Kindle content, as I have purchased a couple books, and gotten some free eBooks from them. This involved setting up a Kindle account for me at Amazon. In that account is the record of my Kindle acquisitions, if I ever need to download them again.
Kindle/Nook Comparison
In June 2010, Amazon and Barnes & Noble dropped the prices on their well known eBook readers, the Kindle 2 and the Nook. Amazon's Kindle 2 has dropped to $189, and the B&N Nook to $149 for the Wi-Fi version, $199 for Wi-Fi and 3G. This drop, just in time for summer readers, also put the two well known eBook readers much closer to the prices of the many new eBook readers which have come out late last year and earlier this year. More new eBook readers are expected to come out later this year. Even more recently in 2010, Amazon dropped a new Wifi version to $139.
The Kindle/Nook Comparison Continues
My eBook reader can do THIS!
Well, my eBook reader can do THAT!
What the Kindle 2 Has that the Nook Does Not (4 out of 5)
This is a biggy. The Kindle 2 has a keyboard with keys. It is a qwerty keyboard. It does not enable touch typing in the normal sense -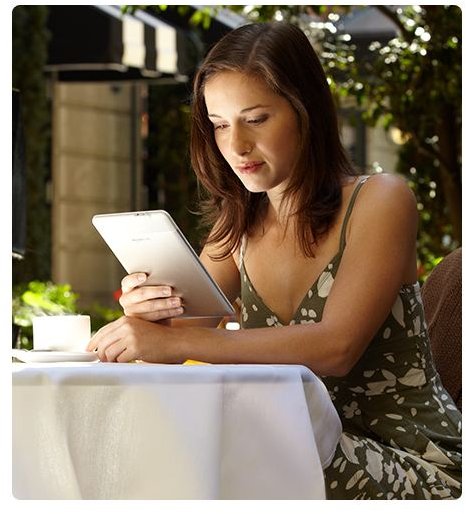 instead, you thumb type on it like a smart phone. But it beats a virtual keyboard in a 1" x 3.5" space hands down. Speed of navigation is increased and made easier with the buttons for the letters at the bottom of the Kindle 2 screen. As well as alphanumerical buttons, there are others, giving much more versatility than the page forward (>) and page back (<) buttons which grace each side of the Nook.
The Kindle 2 reads proprietary Amazon content, along with a variety of other eBook formats - but not the B&N format.
Content formats supported: Kindle (AZW), TXT, PDF, Audible (Audible Enhanced (AA, AAX)), MP3, unprotected MOBI, PRC natively; HTML, DOC, JPEG, GIF, PNG, BMP through conversion.
The Kindle has text-to-speech software, although I do not believe it is particularly expressive in its reading style.
The Kindle 2, due to the free 3G access provided, allows you to purchase and download content from the Kindle store from almost anywhere, and they say eBooks download in less than 60 seconds - assuming you have a good connection. Content for the Kindle can be accessed internationally, which cannot be done with the Nook Wi-Fi network.
Amazon product image
Nook (4 out of 5)
Bright Hub has an excellent review of the Nook on site, and so I will not go into too many details on the included features. It has the same size screen as the Kindle 2.
The latest firmware update for the Nook now allows some ability to web browse, as well as an extra large font. Supposedly flow of text is also enhanced. Wi-Fi access is obviously necessary for this. With the 3G equipped Nook, you cannot access the web unless Wi-Fi is also available. It also allows you to jump to a specific page in the book you are reading.
What the Nook Can Do and the Kindle Cannot (4 out of 5)
This is pretty obvious. It has a touchscreen section of the screen, which is separate from the reading area. It is attractive to see the band of color. The miniature bookshelf image is cute (those are fun details, but not important). Because of the touchscreen control area, the two buttons on each side are completely intuitive. They look like this: < and an inch below that: >, on each side. You do not hit the wrong button by mistake - there are not enough buttons to be mistaken. Since a typical eBook reader is not really designed to
be used by the blind, I will not fault them for a lack of Braille on the buttons.
Because the Nook navigation is accessed through the touchscreen band at the bottom of the menu, you select categories and move through menus with touches, or use the virtual keyboard option.
One very important feature on the Nook is its expandability - up to 16GB on a micro SD card which is inserted under the back cover.
One of the more unusual and exciting options on the Nook is the ability to loan your digital content from Barnes & Noble to someone else. A loan lasts for two weeks, during which time you do not have access to the digital content.
You can purchase a replacement battery from B&N - a new rechargeable battery is about $30.
The Nook cannot read Amazon's DRM formatted books bought through the Kindle store.
The Nook also links to the Wi-Fi in any B&N store it enters, and will upload information on a daily basis; news, free eBooks and samples. As well, while you are in the B&N store, you can read any eBook there, for an hour a day - quite a nice feature for fast readers.
The Nook comes with a chess and Sudoku program on it. I have not heard how well it plays chess.
Nook product image
Features the Kindle and Nook have in Common
The Kindle 2 and the Nook both use e-ink to represent book pages. E-ink looks a lot like paper on both eBook readers. You can read outside in direct sunlight, without glare or discomfort; great to take to the beach. Spread out a blanket, fight off the ants for your picnic, and settle in to read. With digital media you have a variety of books on hand to suit your mood, all tucked into a pocket or bag.
When we compare Nook and Kindle 2, we see they both have a 6" diagonal screen, and adjustable fonts. They allow you to change the size of the font in every book you read.
Both have approximately the same internal memory; about 1.3-1.4 GB of which is available to store books.
The Nook and the Kindle also provide a dictionary to use while reading.
Neither Nook or Kindle has a cover provided. This is cheap on their part.
On both there is a 3.5mm jack for headphones, and they come with a wall charger, and USB cable to link to your computer.
What the Differences Mean
The Kindle is limited to internal memory; about 1500 books, give or take a few 100, or less if you add MP3 or audiobooks. This

may prove frustrating, although Amazon keeps records of every eBook you purchase from them, so you can download it again if you want to read it again. Move books from the Kindle and on your computer to make room for new ones. Depending on the mix of material on the Kindle, you may find moving material tedious and cumbersome.

The Amazon battery is supposed to last for years, but must be sent to Amazon for a replacement - like Apple requires on a number of products.

The Nook's 3.5" touchscreen is just over an inch wide, not an impression you are given in ads. This means the virtual keyboard on the Nook is not really bigger than a smartphone keyboard, while the Kindle keyboard uses actual buttons.

The Nook does not have international wireless coverage like the Kindle. Repriced, the Nook has a 3G version at $199, slightly more expensive than the 3G Kindle 2.

You can u

se an SD card with the Nook, so you have access to as many eBooks as you want - just swap cards.
Images: Kindle and Nook logos
Kindle/Nook Comparison: 2010 is The Year of Competition for eBook Readers
In the next article in this series, we will be considering how the differences between the Nook and the Kindle will help you choose which is the right eBook reader for you, or the right gift for you to give in the holiday season of 2010.
This post is part of the series: Compare Kindle, Nook & iPad eBook Readers: Which One is Right for You?
Numerous eBook readers are available now; the iPad is the newcomer people want to see compared to the Kindle and the Nook. We look at the Kindle 2, the Nook, and the iPad, their similarities, their differences, and what those differences mean for the prospective reader. Which is your best choice?