What Are the Best Remote Control Cars for Kids?
Remote Control Cars for Kids
Remote control (RC) cars are one of the best toys that you can give or buy a child. The thought of controlling a small, relatively powerful toy with a slight behest of the fingertips will never cease to amaze the imagination and playfulness of a child. Here's a hint: colorful toy with wheels that stops and starts via a remote control will provide hours of playful pleasure.
Entertainment must come with responsibilities as well. Remember to only buy remote control cars for kids that are designed for their age. Safety should be the top of your priority when purchasing toys and games for your child. Always buy from a reputable manufacturer and make sure that the toy complies with the safety precautions prescribed in your state.
Here are the best remote control cars for kids classified according to your child's age.
Kid Galaxy My First RC Cars - (Kids 2 to 4 Years Old)
Kid Galaxy provides innovation to enhance a child's imagination and growth. You can choose from a variety of playful themes that every child will love. Choose from Big Wheelie Cycle to dinosaur RC themes and even construction RC cars. The best remote control cars for any child should be lively, colorful and come with complete accessories. The Kid Galaxy line of My First RC Cars are best for children 2 to 4 years old and are priced from $15 to $25.
Squeezable remote control cars such as the GoGo Auto line of Kid Galaxy RC cars are ideal for kids aged 18 to 24 months and feature simple 2 button controls. The RC car is made from the finest rubberized material that is soft and safe for every child.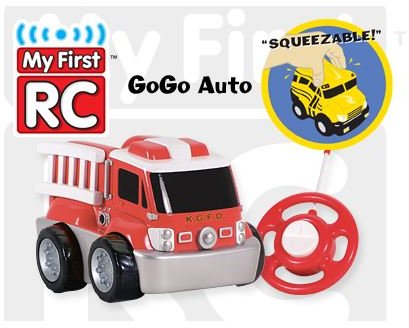 Kid Galaxy Morphibians - (Kids 5 to 9 Years Old)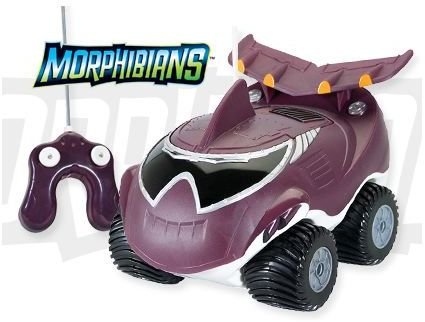 The Morphibians remote control cars for kids are composed of specifically designed RC cars that are capable of both land and water operation. True to the amphibian-like nature of real animals, the Morphibians RC cars will provide all-terrain fun for your growing child. Your kid can play with the RC car on gravel, light sand and grass while having the ability to float on water as well! Prices start at $29.99.
New Bright Remote Control Trucks - (Kids 8 Years Old and Above)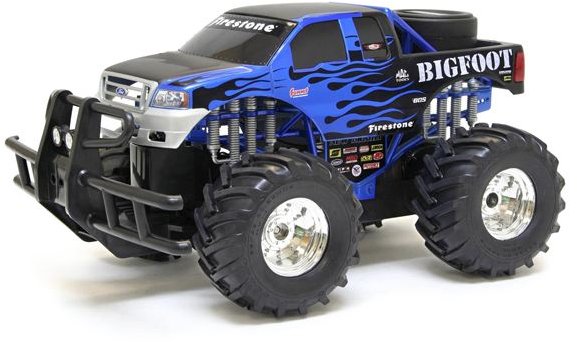 Variety is a strong point of New Bright's remote control cars and they feature an extensive collection of RC cars and trucks for kids of all ages. The monster trucks in particular are sure to brighten up the face of every child. Attention to detail has been practiced in the manufacture and design process to provide a complete monster truck experience. The big wheels, bright colors and capable motors are sure to fulfill every potential gearhead's fantasy. Basic prices start at $24.
Full function New Bright RC cars can cost $50 and upward but come with more advanced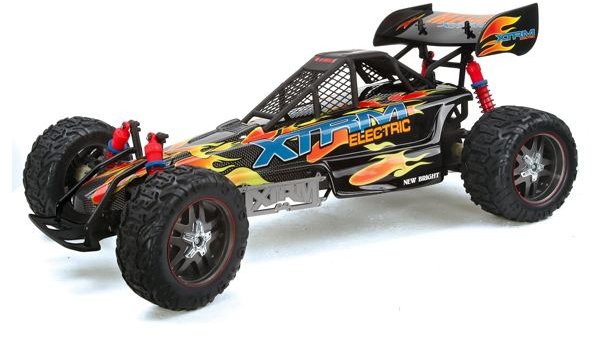 features and detailing. One such example is the Mega Buggy XTRM and comes in a 1:5 scale. It features a 4 band frequency for increased reception and an adjustable suspension for ultimate all terrain capability. Remember that only children who are aged 9 to 10 years old are ideal recipients of the Mega Buggy.
Conclusion
When looking for the best remote control cars for kids, always insist on buying from reputable manufacturers that provide the best in toys and gadgets for your child. Take care when handling batteries and other parts that may be harmful to your child's health.
Resources and Image Credits
Resources:
Kid Galaxy - https://www.kidgalaxy.com
New Bright - https://www.newbright.com/
Amazon - https://www.amazonc.com
Image Credits: