Corvette Computer Mouse and Other Car Lover Gadget Gifts

Car Mouse
If the person for whom you are gift shopping spends the majority of his day with mouse in hand, why not make it a cool, fun mouse? Check out the variety of options available from Car Mouse. Choose between a wired or wireless mouse in more makes and models than you can imagine from a sexy black Corvette computer mouse to a Dodge Charger police cruiser to Jaguars in an array of colors. You can buy Car Mouse Insurance as well, which provides "comprehensive, bumper-to-bumper coverage" for the mouse.
Along with a mouse, you can pick up a stylish, coordinated mouse pad. These are also available with images of many different automobile makes and models. In addition, the site offers USB flash drives emblazoned with the logos of favorite automobiles.
USB flash drives start at around $20, mouse pads at just under $14 and a wired mouse is about $35.
4GB Car Flash Drive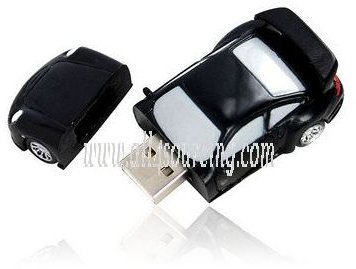 For around $13 you can give a USB flash drive that looks like a sporty black ride. To the untrained eye, this gadget looks like a toy car. When you pull off the front end, however, you reveal a handy USB connector. This Car Flash Drive has a 4GB capacity and is high-speed USB compliant. It is compatible with all current versions of Windows as well as Mac OSX and Linus Kernel 2.4. Available from All4Sourcing.com.
Sports Car Mouse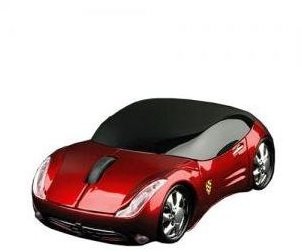 If you like the idea of a Corvette computer mouse but your budget is a little tight, check out this Sports Car Mouse available from Amazon.com. This mouse is available in cool green, sporty yellow or fiery red and features real working headlights, which are cool blue and rear lights, which are warm yellow.
With a list price of about $20, this mouse is a steal at just under 10 bucks.
Car Gel Mouse Pad with Wrist Support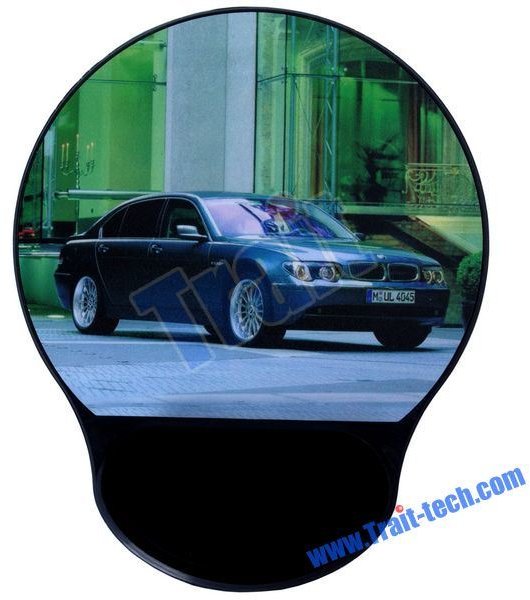 A mouse pad with a gel wrist support can help alleviate pain and even prevent injury. This one is ideal for car lovers, as it features a full-color image of a classy ride. Made of Lycra and filled with soothing silicone gel, this mouse pad also has nonslip backing so that it provides consistent support and functionality. It measures 10 x 8 1/2 inches in diameter and is a full inch thick. In addition, the Car Gel Mouse Pad with Wrist Support starts at under $2 plus shipping, which starts at around $8 to the U.S., making this a perfectly affordable stocking stuffer or "just because" gift.
Mobile Office Gear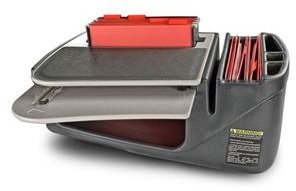 Perhaps the car lover on your list spends more time behind the wheel than in a traditional office setting. If so, perhaps Mobile Office Gear that enables him to accomplish business no matter where his travels take him is the ideal gift. Although computing and driving is certainly a big no-no, there may be times when he is stuck in the car – think waiting to meet a client, stuck in a traffic jam or waiting to pick up kids from practice – that could be better put to use.
Ideas start at under $20 for a simple mobile desk that hooks over the steering wheel and holds a laptop to more intricate options, such as the Auto Exec Filemaster, which can handle more than 50 hanging files, has a nonskid surface for a computer or other devices and includes tons of organizational storage for under $200.
No matter what you choose, whether a Corvette computer mouse, a mobile office or anything in between, your favorite car lover is sure to be pleased since you put so much effort and thought into the gift.