Top 4 High-Tech Gadgets for the Kitchen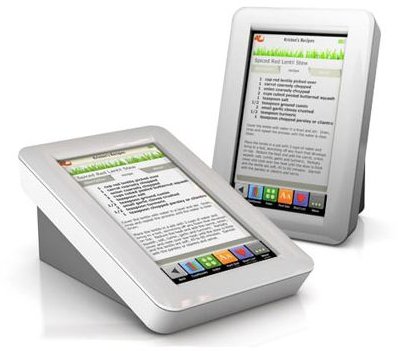 1. Touchscreen Recipe Reader
What's the high-tech equivalent to yesterday's recipe book? A digital recipe reader with a touchscreen. After all, so many people prefer to record their recipes digitally these days, and it's not always wise to drag your laptop onto the kitchen counter, risking a splash or spill. This touchscreen recipe reader has easy-to-see graphic buttons that you can press to search for a recipe or perform other functions. It takes up very little space because of its 5X7 size - essential when you're talking about gadgets for the kitchen - and it can even be flipped to stand up so that it fills up only a 3X5 space. You can even look up ingredient substitutes or have it alert you when your cookies are ready to come out of the oven. With this recipe reader, you can have thousands of recipes at your fingertips - literally. Buy it on Amazon for $199.99.
2. SensorFreshQ Meat Sniffer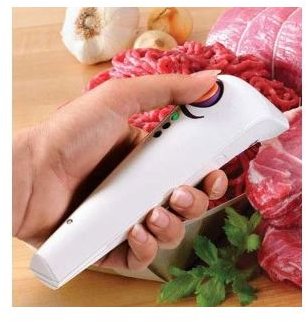 Not sure whether the meat you're thinking of cooking is fresh enough to serve? This meat sniffer is the answer. Hold it up to the meat to find out just how fresh the meat is. Sure, you could sniff the meat to see how it smells, but some of us can just never tell. No more eating stale meat or arguing with your spouse over whether tonight's dinner is past its prime. Check the Amazon page for this product to find out more details; typically it runs around $90.
3. Digital ID Espresso Maker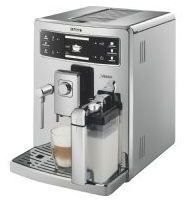 Why on earth would this espresso maker cost upward of three thousand dollars? Not only does it produce fresh ground coffee in its stainless steel tank, it also personalizes your coffee according to your preferences. You can program the machine so that it knows exactly how you like your coffee - or your hot chocolate or tea, if that's what you prefer - and you can do the same for up to six people. How does the espresso maker know who you are so that it can personalize your hot drink? Just press your finger to the sensor, and the espresso maker will read your fingerprint and prepare the drink accordingly. Buy it on Amazon and enjoy a unique coffee-making experience.
4. No More, No Less Faucet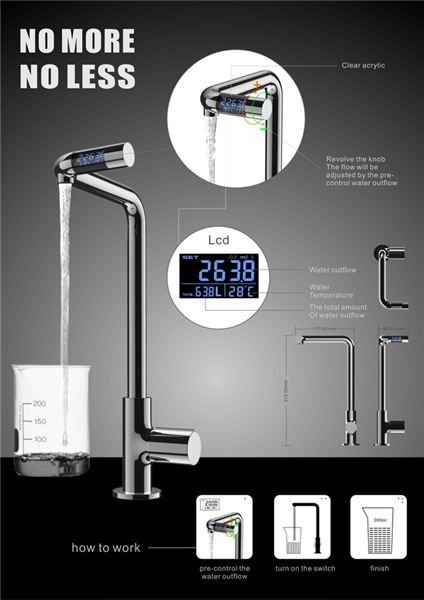 If you've ever tried to bake your own bread, you know how frustrating it is to try to get "warm, but not too hot" water from the tap. And then of course there's the issue of getting the exact amount of water that you need. The "No More No Less" faucet takes care of both of these issues. You can program in exactly how much water you want to come out of the tap, and you can control the exact temperature as well. Buy this faucet from Yanko Design.
These gadgets for the kitchen can help make your cooking and baking experiences easier and more rewarding.
Screenshots by author courtesy of Amazon and Yanko Design.
This post is part of the series: Kitchen Gadgets
Looking for a gift for a friend who loves cooking or baking? The articles in this series list fun kitchen gadgets that your friend will be sure to enjoy.