What are the Pros and Cons Between the iPad and Kindle 9.7 DX?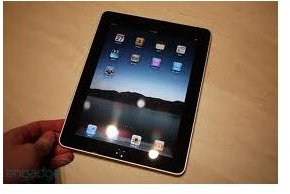 Overview
Though both the products in question here functions similarly, we have to admit that the devices differ from each other in one aspect or the other. Both of these are handheld and are seen as wireless e-book readers; each of these products are dealt with individually along, explaining what the pros and cons between the ipad and kindle 9.7 dx are.
Apple's iPad
Apple's iPad is a striking gadget for all those who are on the look-out for an awesome e-reader. Though it has several remarkable features, there are some drawbacks also. Here is an insight to the pros and cons of this wonder gadget.
Pros
The 10 hours battery life (that lasts for around 25 days in stand-by), inbuilt speaker and microphone, its splendid App store are some of the benefits of iPad.
The interface is also very user friendly similar to that of the touch-screen iPod or iPhone. You can share e-books with your friends, read newspapers or magazines.
While making use of home Wi-fi, it also supports third party applications without alterations. All these features add up to the pros of iPad.
Cons
If you are planning to buy an iPad, consider these drawbacks also before deciding -
iPad does not support GPS, flash and camera; it also does not allow you to load flash enabled videos.
Today, USB has become a necessity in all gadgets but iPad does not support USB also. Since there is no HDMI output, you cannot connect this gadget to your television.
The other features that are missing in iPad are an inbuilt SD card reader, drag/drop file management, and multitasking capabilities.
Kindle 9.7 DX

Till the launch of Amazon's Kindle 9.7 DX, Apple's iPad had excellent sales in the market. But, with the launch of this new e-book reader, the iPad had a very tough competition as Kindle had much more to offer in comparison to its counterpart.
Kindle DX has a large 9.7 inches e-ink screen, which is definitely a major plus for the gadget as it is ideal for reading magazines, newspapers, e-books, etc; the images are also sharper and more clear.
You also have the facility to read in sunlight without any glaing issues. The battery of this wireless readerlasts for 35 days, which is much more when compared to Apple's iPad; however, this is based on usage.
Pros
The other major benefits of Kindle DX 9.7 are the PDF reader, screen rotation, large storage space, and much more. It is cheaper when compared to iPad.
Cons
There are also some downsides of this gadget, and the main drawback is its large size. It is too big and heavy to hold conveniently. Though there is a PDF viewer, there aren't any options available to edit the text. The one-sided navigation buttons is also one of the negative aspects of Kindle DX.
Now that you know what the pros and cons between the iPad and Kindle 9.7 DX are, you can decide up on your choice based on individual needs; but personally Kindle 9.7 DX wins over iPad with its wide range of features and benefits, as well as availability of several cool accessories.
Image Credits: Amazon.com
References