Custom Kindle Covers: Buying Guide & Recommendations for Christmas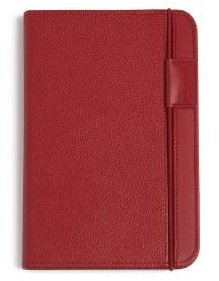 But it's not just about protection, it's about style and personalization too. These cases have the potential to make your Kindle both safer and more attractive.
Kindle Leather Cover
The first entry into the custom Kindle cover arena is the standard leather cover. This one comes in black, burnt orange, chocolate brown, hot pink, steel blue, apple green or burgundy red and has a grey micro suede interior to keep you Kindle safe. This is the official case from Amazon.com designed specifically for the 6" display models (it won't fit the DX 9.7). The custom hinges secure the Kindle in place without obstructing any of the screen view and the elastic band keeps the entire unit from moving while in transit. For $34.99 this is the little cover that could and that you should check out to keep your eReader safe.
Cole Haan Hand-Stained Pebble Grain Leather Kindle Cover with Hinge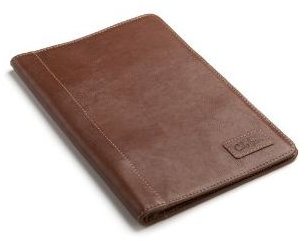 The $99.99 Cole Haan Pebble Grain Leather Kindle cover is specifically designed to for the 2nd generation Kindle with 6" screen. It features a hand-stained, pebble grain leather exterior with a flexible cover, a Goat suede interior, a Kindle-compatible hinge system and a business card holder to identify you as the owner. This cover looks great, like a leather bound book but protects like a carbon steel safe. This one is great for use in the office or out by the pool.
Kindle Leather Cover for 2nd Generation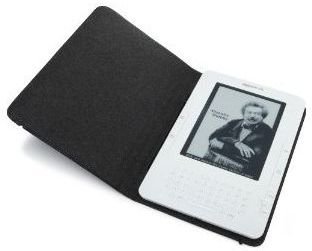 This is the official Amazon cover for the 2nd generation Kindle. The cover clips on easily and securely using the two small slots on the left side of the Kindle. Two clips on the cover latch into these slots. The clips slide to unlatch and release the Kindle. The Kindle controls remain accessible with the cover on, overall this is a great design. The original case was missing a secure closure, the new improved case comes with one. $29.99 is a great price for this one.
OCTOVO Vintage Leather Kindle 2 Book Cover with Hinge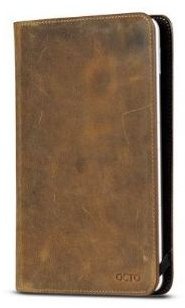 The Octovo book cover for the Kindle fits the 2nd generation and later Kindles with the 6" screen. At $42.50 this case folds back perfectly for so that you can have the actual feel of reading a leather bound paper book. It's solid front and back construction includes a soft microfiber interior for maximum protection. All of the Kindle buttons are accessible when the Kindle is secured by the patented clip lock system. Unlike several of the other covers this one can be ordered to fit the DX 9.7 as well.
Moleskine Kindle DX Cover with Reporter-Style Notebook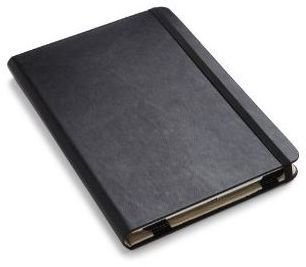 This beautiful Kindle DX cover retails for $59.99. It's slim black hardcover jacket, rounded corners and iconic black elastic closure give this a professional look and feel. The interior plush suede lining is soft to the touch and provides scratch free protection for your Kindle. This also holds a reporter-style plain notebook and the double-stitched corner elastic straps that keep Kindle in place. This custom Kindle cover fits both the DX and the 2nd generation Kindle while leaving access to all of the controls. This one is great from people who like to take notes while they read, for students, or just for someone who like to multitask.
TrendyDigital High Grade Silicone Gel Case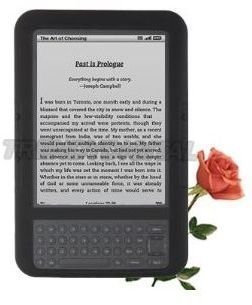 For those of you who would rather have a Gel cover that doesn't need to be flipped open here's the one for you. The Trendy Digital High Grade Silicone Gel Case fits all 3rd Generation Kindle, Kindle Wi-Fi, or Kindle 3G + Wi-Fi with a 6" display. It has a modern style that functions to protect your Kindle from bumps, dents and scratches. It will also keep your Kindle from sliding on slick surfaces and can be placed inside a second Kindle case if you so desire. $12.99 is more than fair for this piece of Kindle armor.
GelaSkins Protective Kindle Skin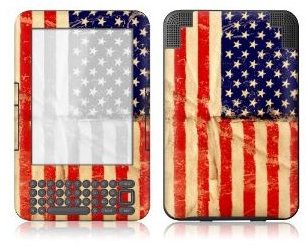 GelaSkins are removable vinyl skins for customizing your 6" Kindle. They feature photos ranging from fine art prints to contemporary urban images GelaSkins protect your Kindle with a durable anti-scratch, anti-UV coating and they are removable. The skins are thin enough that they won't interfere with any other accessories or cases. At $19.95 you can make sure that your Kindle shows off a bit of personality.
Case Logic Nylon Kindle Sleeve
If you don't really care for the Gel covers or the Custom Kindle Covers that look like books perhaps what you need is a sleeve. For $12.13 you can get a Nylon sleeve and 10mm foam protect your Kindle from daily abuse, an ultra-suede grip that makes it easy to remove from a backpack, bag or tote.
BUILT Neoprene Kindle Sleeve
For $29.99 you can get an ultra sleek neoprene sleeve with built in bumpers. This one fits all of the latest generation 6" Kindles including the 3G. It comes in black, fuchsia, lime green, scatter dot, shadow flower and vine. BUILT products offer great quality and this one is no exception, it will protect your kindle without fail. As far as a custom Kindle cover goes you could do worse than this one.