What to Look for in a Sandwich Press | Comparisons and Buying Guide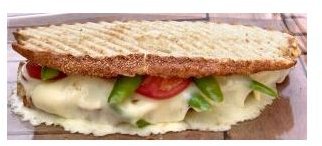 Overview
There are several factors to consider when shopping for the best sandwich press. There is no one perfect sandwich maker for everyone. Rather, you should consider the wants and needs of the person for whom you are buying this kitchen gadget. For instance, you probably would not want to purchase the biggest press on the market for someone with a small apartment kitchen and limited storage. The following considerations will help you choose the best press to give as a gift or to keep for yourself.
Types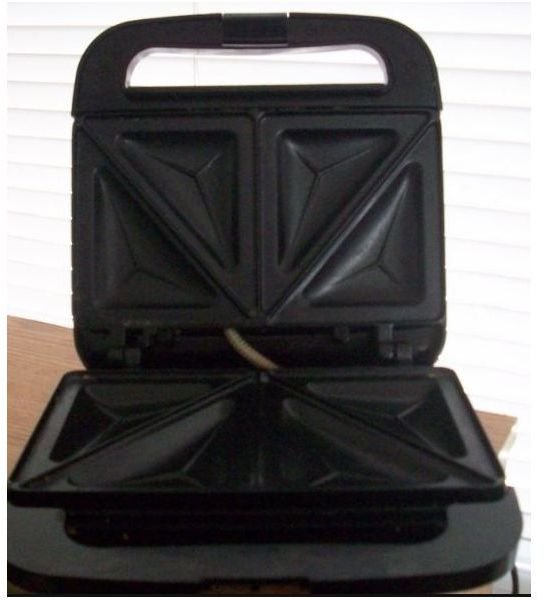 There are several types of sandwich makers, so determine what sort of results you are seeking. For instance, some sandwich presses are suited for slices of white or wheat bread. When you place one or two standard sized sandwiches into these sandwich makers, they press them together and slice them into triangles, heating and melting the sandwich fillings while sealing the edges. This style of sandwich press is ideal for grilled cheese or other small grilled sandwiches. A panini press is typically comprised of a top and bottom non-stick grilling surface. You can place larger sandwiches onto these sandwich makers, such as subs or fillings on baguettes, and press them, warming and melting the fillings while toasting the bread with attractive grilling lines.
Other styles of sandwich presses include those that cut the bread into novelty shapes, grills that have various inserts such as waffle makers and quesadilla makers, which are solely used to press and grill tortillas and their fillings.
Features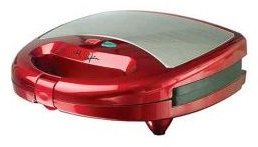 Sandwich presses offer a variety of features, such as shaping and slicing sandwiches as previously mentioned. Another feature to consider includes nonstick surfaces, which are easy to clean and prevent bread and melted cheese from sticking to the grilling surface. Some presses, such as most panini grills have floating hinges. These allow for more versatility regarding the size and thickness of the sandwiches you can make on them. Many of these can also double as small indoor grills for meat or vegetables. Some sandwich makers have adjustable thermostats or multiple settings allowing you to decide how hot and crisp you want a sandwich to be. Removable grill plates are a nice feature as well, enabling you to clean them in the sink or use other inserts.
Sizes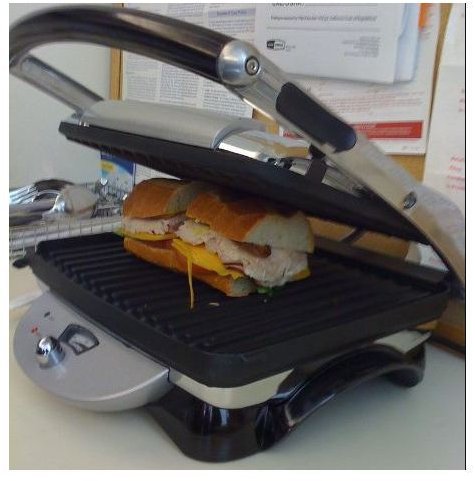 You can opt for a small sandwich press that will only make a single sandwich on two slices of sandwich bread at a time. This might be the best size for someone with little kitchen space who simply wants a quick hot snack once in a while, such as a college student living in a dorm. You can find large presses that will grill two large or one over-sized hoagie with no problems. Choose this type of press for someone who loves to create gourmet sandwiches and has room for an appliance this size. Of course, you can also pick something in between. As with all of the factors to consider when shopping for the best hot sandwich maker, simply think about who will be using the press, what type of sandwiches they will want to create and how much room is available to them.
Image Credits
Toasted Sandwich: sxc.hu/ilker
Triangular Sandwich Maker: flickr Creative Commons/Alisha Vargas
Chef Pepin Sandwich Maker: Wikimedia Commons/Cmiyar
Sandwich Press: flickr Creative Commons/David Sifry