The Best eBook Reader with Wireless WAN: Buying Guide & Recommendations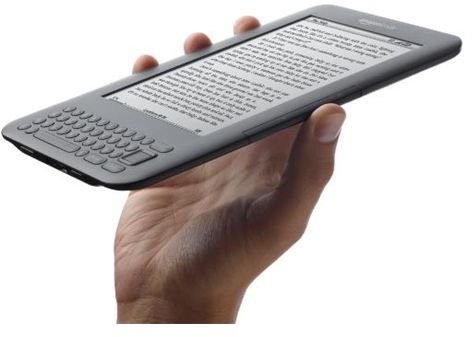 eReaders are a convenient way of carrying a large collections of books with you. There are now quite a few ebook readers to choose from, but we will focus on ebook readers with wireless WAN. We will also look at the backlight issue that makes e-ink models unreadable in less than ideal lighting.
Amazon Kindle (3G/Wi-Fi, Graphite)
The third generation of the Kindle e-reader includes mobility enhancements that bolster its contention for the top e-reader spot. The latest version of the Kindle offers twice the memory (from 2GB to 4GB), which is plenty for storing tons of ebooks. The Kindle 3 also comes with twice the battery capacity of previous versions, which means that it can now go up to 4 weeks without needing a charge;
this doubles the 2 weeks battery life of previous versions. Of course, these numbers are only achievable when the wireless service is turned off.
All in all, the 6" screen makes reading, even direct sunlight, easy on the eyes. However, the display doesn't perform as well in low light conditions, which requires that a light be used when it gets dark. For some people, this can be a problem, especially if they read in bed while their partner is trying to sleep. If you like the Kindle but need an ebook reader with backlight then you will be happy to know that Amazon does offer a special screen protector jacket that has a pull-out LED light, but it's a $59.99 option.
The Amazon Kindle 3 comes in 2 versions; a WiFi and 3G enabled version, and a WiFi-only version for those who don't want 3G; the WiFi-only version costs $50 less, however. Thanks to competition, the price of the most expensive version (3G and WiFi) is now $189, which makes the device a bargain when compared to the steep $399 asking price of the original Kindle.
Barnes & Noble Nook Color
The Nook Color is evidence that e-reader developers aren't entirely sure just where the ebook reader market is headed. This device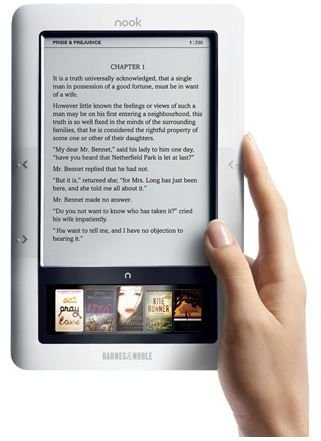 slots in between the Kindle and iPad in terms of the display technology it uses. The device still has the vibrant LCD color display strip at the bottom, as did previous versions of the Kindle, but the Nook Color uses a 7" energy-efficient LED backlit touch screen display. The new LED backlit display ensures that the display is bright and vibrant while still remaining energy efficient.
Even so, this device is far more power hungry than similar e-ink readers (giving about 8 hours per charge), but less power hungry than the type of display that is used in the iPad. While the iPad's vibrant display is great for viewing color media, it does kill the battery pretty quickly, a shortcoming that is pretty obvious when it's compared to devices that use an e-ink display.
The color display does make the Nook Color a great product for reading color saturates literature such as magazines and children's story books, which is a market that Barnes and Noble seems to have its eye on.
The fact that the Nook Color runs on Android qualifies it as a Tablet. Unfortunately there aren't many apps to choose from, at least not yet. Nevertheless, its handy size and weight (just under a pound) make it a joy to spend leisurely hours reading your favorite book.
Please continue on to Page 2 to read more on the best ebook readers with wireless WAN.
Apple iPad
The Apple iPad is not strictly an ebook reader, but it does set a high water mark for how an e-reader should be designed. In fact, this one device can replace your Netbook, e-reader and gaming device to name a few; it even performs some functions better than the other alternatives. The device has an 8x10-inch display which is about the size of a regular magazine. Though the device weighs just under 1.5lbs and is only 1/2-inch thick, it is a bit heavy and bulky when compared to other e-readers.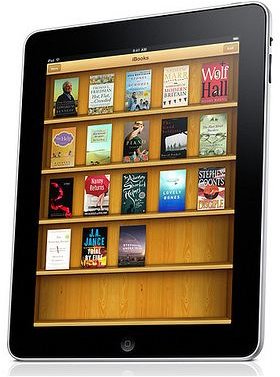 Nevertheless, the iPad has an up-market look and feel that we have come to expect from Apple. The device feels solid in the hand and is also gorgeous to look at and use. However, the glass that covers the display is sure to make a casual user a bit more cautious than usual, owing to the fact that dropping the iPad can crack the glass and render the device useless.
The Apple iPad comes in different flavors that include a 16GB, 32GB and a 64GB version. All the versions come with WiFi connectivity, but you will have to pay extra if you want the 3G wireless. All being considered, you can get an iPad for as low as $499 for the 16GB version without 3G, to as high as $829 for a 64GB version with 3G.
Recommendations
There are a few advantages that e-ink displays have over backlit displays, two of the more well know are how easy they are to read in direct sunlight and their battery efficiency. Therefore, if you normally use your e-reader in direct sunlight and also need something rugged then you had better pass on the iPad.
If you want a dedicated ebook reader that has long battery life, then the Kindle is your best option. On the other hand, if you want a great ebook reader with wireless WAN that can handle music, video, Internet browsing and store tons of ebooks, then the iPad is an option you could consider. Those who are uncommitted and want something that can do a little of everything without spending a large amount of money can go with the Nook. Of course they will have to wait until more Android apps are developed and made available before they see the Nook's multipurpose character.
There are other ebook readers with wireless WAN (iRex Iliad 2, Onyx Boox60, and the iRex Dgtl Reader), but we can't give them a strong recommendation, especially considering the value and feature set of those discussed in this article.
Image Credits:
"ipad - ebook readers with backlight." Apple
"Nook color - ebook readers with wifi." Barnes and Noble
"ebook reader with wireless wan." Amazon