Find the Best Nook Cover: Read Our Roundup & Reviews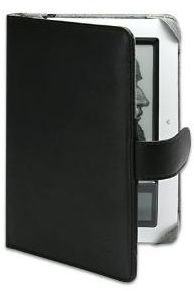 BoxWave Nero Leather Elite Nook Case
This lightweight Nook cover is made of durable materials and was designed to protect your device from scratches and bumps. It's also thin and does not add extra bulk to your Nook. The case also provides you with quick access to your device's controls, features, and ports with the right cutouts. What's good about this Nook cover is that the screen and keyboard parts of your Nook are well exposed to give you the same tactile feel as when using your Nook without a case. This Nook cover also has a soft interior. (Price: $15.95)
Buy the BoxWave Nero Leather Elite Nook Case.
JAVOedge Cherry Blossom Book-Style Case for the Barnes & Noble Nook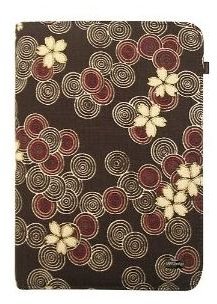 Here's a nice Nook cover that will make your device stand out in the crowd. The JAVOedge Cherry Blossom Nook cover features a traditional Japanese floral design. It sports a book-style jacket which provides snug fit to your device. It also has a lined interior sleeve with pockets for storage of documents. Of course, it also protects your Nook against scratches and dings. If you love animals, you'll be at ease using this Nook cover, knowing that an animal was not slaughtered for making it because it is not made of leather. Finally, the case also gives you quick access to your device's ports and functions with the necessary cutouts. (Price: $29.95)
Buy the JAVOedge Cherry Blossom Book Style Case.
Periscope Lighted Folio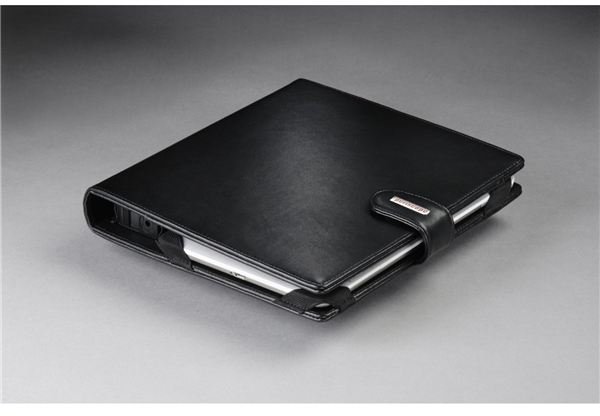 This Nook cover provides you with a single compact cover wth a unique built-in retractable reading light, a notepad, and pen holders.Using this cover for your Nook makes your device an ideal reading device at home or on the road, even in low-light environment. The reading light is retractable so you can always tuck it away when not in use. The cover also has a secure magnetic strap, and the left side cover can be folded behind your Nook and locked in place with the magnetic snap. (Price: $49.95)
Buy the Periscope Lighted Folio.
CaseCrown Flip-Top Neoprene Skin Sleeve for the Barnes and Noble Nook eBook Reader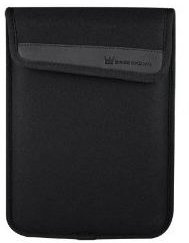 This Nook cover or case protects and stores your device in Neoprene sleeves. It is made from durable Neoprene which is durable and tear- and damage-resistant. It also has additional pocket space that you can use to put your other accessories. The inside of this case is also made of Neoprene materials so it protects your device from scratches. And to keep your Nook secured while inside the case is a Velcro flip top. (Price: $8.19)
Buy the CaseCrown Flip Top Neoprene Skin Sleeve.
TrendyDigital NookGear Folio Case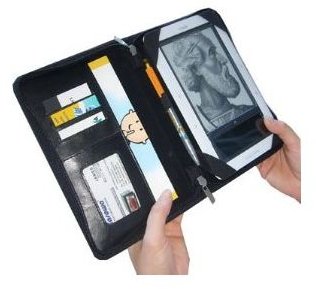 This Folio type Nook cover protects your device from daily wear and scratches. It has storage pockets for pens and business cards or even the Nook USB cable. It also has all the cutouts to expose the different socks of your Nook. To secure your device, a non-scratch double zipper was provided and a thick elastic anchor system also secures your device while inside the case. (Price: $25.00)
Buy the TrendyDigital Nook Gear Folio Case.