Best Kindle DX 9.7 Accessories for 2010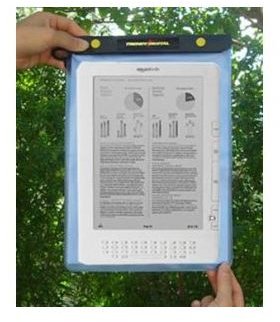 Trendy Digital Waterproof Case
Do you know someone who likes to spend all day lounging near the pool? Well, it would be a shame if they couldn't take their Kindle out there with them. The Trendy Digital Waterproof Case solves this problem with a stylish and effective solution. At only $19.99 this is like an extra personal warranty against clumsiness. This case is designed specifically for the Amazon Kindle DX and allows operation of the keyboard and navigation button right through the case. The UV-stabilized material won't break down or discolor in sunlight. The patented WaterGuard protects against water, dust, dirt, sand, and frost. It also comes with an adjustable strap that can be worn around the neck for hands-free travel. This is one of the best Kindle DX 9.7 accessories on the market today.
Executive Case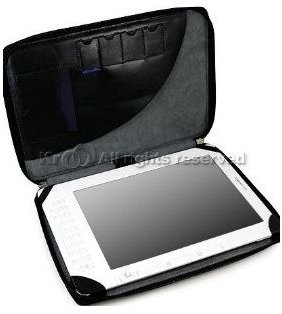 An executive case for only $19.99? Yes, it's true. The Executive PU leather case is custom-made for the Amazon Kindle DX 9.7. It has sidekick pockets for SD cards, passports, credit cards, and notes, and it comes with a foldable handle to help carry the case. The interior microfiber lining provides a soft cushion to protect the DX from inadvertent scratches and, in addition to the side pocket, it has a convenient pen holder as well. The zippered closure allows for the case to be carried like a small briefcase while still protecting the DX.
Gomadic Rapid Charger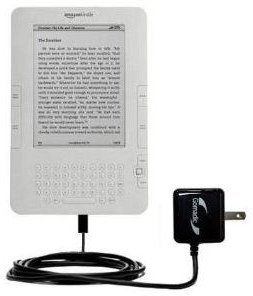 With its small, lightweight design and sleek appearance, the Gomadic Rapid Wall AC Travel Charger remains highly portable and fits easily in a briefcase to save both time and space. At $29.95 it's perfect for anyone who reads more than one book a week on his Kindle DX 9.7. Its 1000 mA high output current charges faster than standard chargers. It comes with a full lifetime warranty. Faster charging doesn't mean increased risk of damage, though. With its advanced internal circuitry, the Gomadic Rapid Charger prevents devices from surges, overcharging, and short-circuiting; and on top of that, if anything does happen, it comes with a full lifetime warranty.
Cole Haan Kindle Cover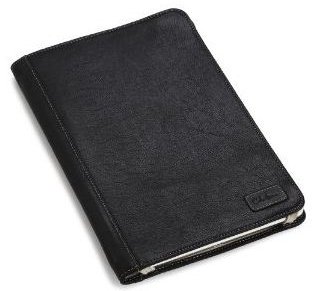 Made exclusively for 9.7" Display, the latest and 2nd Generation Kindle DX by Cole Haan has a hand-stained, hand-woven leather cover featuring a goat-suede interior. This is the luxury item that screams class and sophistication. Cole Haan products are American luxury goods at their finest. They blend artisan-level craftsmanship with the latest styles and fashions. At $139.99, this is one of the best Kindle DX 9.7 accessories for the executive on your list.
Protective Decals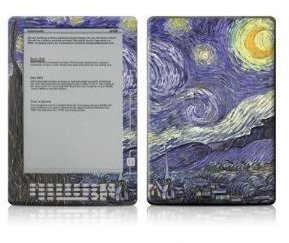 Protective decals are an easy way to add protection and individualization to an otherwise mass produced product. The Van Gogh Starry Night protective decal is just one of hundreds available at Amazon.com for $19.99. They are designed specifically for the Kindle DX 9.7 which makes them one of the best Kindle DX 9.7 accessories. They feature a non-permanent adhesive backing that allows them to be changed by simply peeling off the skins and replacing them with new ones. There is no sticky residue left behind. The scratch-resistant protective shield is made of high-quality vinyl that is thin enough to maintain compatibility with most accessories and cases yet tough enough to absorb the minor abuse that makes a device look dingy.
Images courtesy of Amazon.com