Home Espresso Machines: Compare the Top 3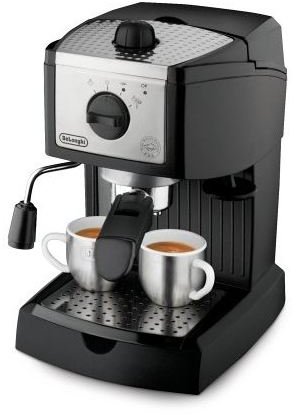 Home espresso machines are the new trendy appliance that most families are looking to purchase. The days of having to go to a coffee shop to drink your favorite brew are over. It's now possible to purchase your own home espresso machine and make your own espresso, cappuccino or latte. The makers of these machines have improved by leaps and bounds over the years although the Italians seem to dominate the market. After all, Italy is the home to the Cappuccino. It is, therefore, to be expected that the makers of these machines should predominately come from Italy.
Check for These Features
There are several different types of espresso machines on the market–manual, semi-automatic, automatic, and super automatic. Generally, one looks for manual, semi automatic or automatic machines for home purpose. Choosing a home espresso machine is easy if it includes the following features:
Easy to Clean: The task of opening and cleaning any machine is cumbersome. Thereby, try to find a machine that has removable parts and is easy to clean.
Type of Metal: Ensure that the material used for the boiler is of a good make and won't rust, such as stainless steel.
Capacity: Try to buy a machine that can make coffee for 6 people at the same time. You don't want to make coffee twice if you receive a few guests at home.
Brand: Buy a good name brand machine. Buying a known brand will ensure that the company has some past experience in the industry and knows its job.
Price: Although quality demands money, you still don't want to spend a fortune to enjoy a cup of brewed coffee at your home. Although, you can expect to buy a machine at an average cost of $500, it is best that you set a budget for yourself. Also, check whether the price is worth the features the machine is offering.
Below are the top 3 recommendations you can look for when shopping for a home espresso machine.
DeLonghi EC155 Espresso Maker
The DeLonghi EC155 is one of the most popular machines for home use and is reasonably priced for a normal household with the average price being in the region of $76 at Amazon. This machine has a water tank which is removable to enable easier cleaning. The wand that provides the steam to froth the milk is adjustable although it is rather flimsy in action.
It can make 4-8 cups of coffee and has a self priming feature that makes espresso from different types of coffee beans. One of the really good features is the stainless steel boiler on this machine so you won't be subjected to rust or deterioration. The cups can stand to warm on the special surface in front of the outlet under the removable drip tray. The shiny stainless steel outer casing makes it an attractive feature for your kitchen.
Please continue on to Page 2 for more top picks for home espresso machines.
Rancilio Silvia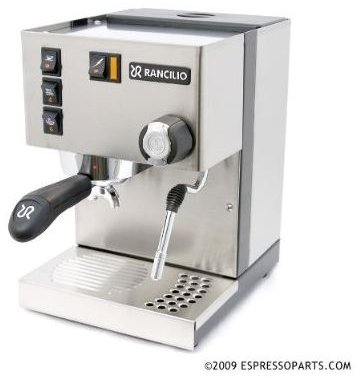 If you enjoy coffee foam, then you are going to be in love Rancilio Silvia home espresso machine. This semi automatic machine works with a pump action to create the foam. Even with the high usage of the pump, it is quiet durable. The company is quietly known for its quality product and now is way above its competitors due to the machine's heavy duty brass covered with chrome plating for the portafilter. The filter baskets for the machine are also made of pressed stainless steel, and thus, make it safe from rust. It also has a fully automatic steam wand and you can improvise the quality of milk frothing due to an extra hole feature. You can serve 6-8 cups of coffee from this machine. The home coffee machine comes with a one year warranty at Amazon. However, all these extras come at a cost and this machine weighs in at a heavy $649.
Gaggia 102532 Espresso-Pure Semi-Automatic Espresso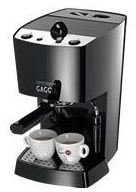 The Gaggia brand is from Italy and has been on the market for more than 70 years. This is a semi-automatic espresso machine which uses 1100 watts of energy. It has a stainless steel boiler with a 15 pump bar. The pump and the motor are both similar to that of an industrial machine. It can make 5-6 cups of coffee and the water tank is removable. The portafilter helps in maintaining the temperature of the coffee, while the special tray in front of the machine ensures that cups are kept warm. It also comes with a coffee measuring spoon. This home coffee machine is available at Amazon for $249.
With so many options available in home espresso machines, I doubt you will ever head toward a coffee shop in your area again if you purchase one! Spend some time researching the kind of machine you need, before you make the investment.
Screenshots by author, courtesy of Amazon.com