The Best Places to Find eBooks for Sony eReader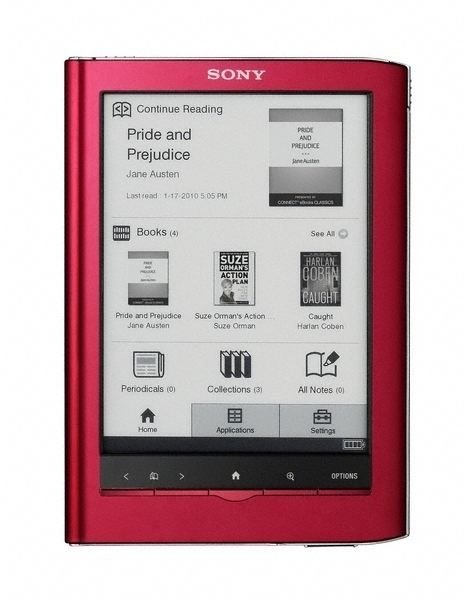 Overview
The Sony Reader is one of my favorite eBook devices due to its flexibility in the types of eBooks you can read on your device. The Sony Reader supports books in PDF, Microsoft Word, BBeB, and ePub formats. Whereas some devices are tied to a single store, the Sony Reader can use a variety of different sources to get material.
Sony Reader Store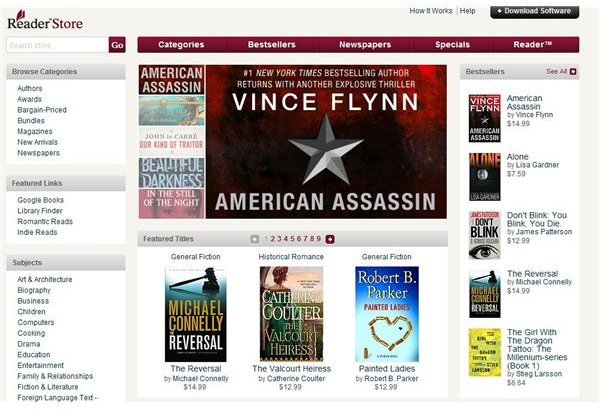 The best place to start is the Sony Reader store (Figure 1). Sony's store offers more than 1 million books and should cover a good chunk of what you're looking for whether it be the latest John Grisham novel or a computer reference book.
The site is easy to navigate and pre-built categories such as "Bargain-Priced" and "Awards" can help you find categories of books you may not always think of. Book costs were similar to what other large book stores charge with prices ranging from a few dollars to $15+.
One thing that's a nice addition is that Sony offers a free piece of software called Sony Reader Library which can be thought of as iTunes for your Sony Reader. Reader Library allows you to manage your library and even access the Sony Reader store similar to how iTunes can access the iTunes store.
Google Books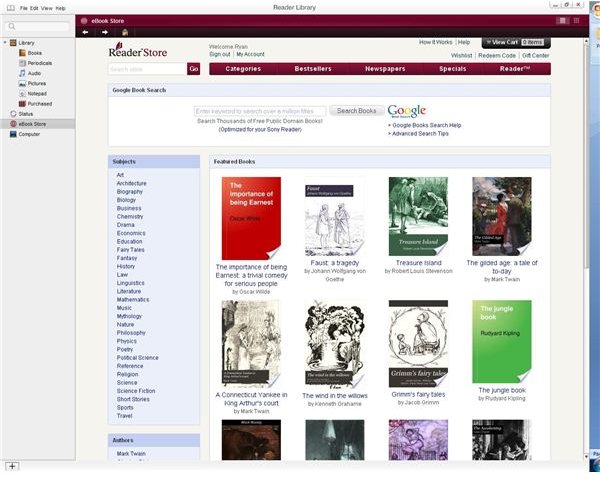 Google has partnered with Sony to offer access to public domain books – books where the copyright expired and are now free to the public. Using the Sony Reader Library mentioned above, you can click on the Google link and perform a search of public domain books that have been optimized for the Sony Reader (Figure 2).
Over a million public domain books are available. The Google book search through Reader Library is nice in that it will only show free titles that you can download for your Reader. Browsing to the normal Google Books site will allow you to download eBooks, but will also show books that are for sale.
ManyBooks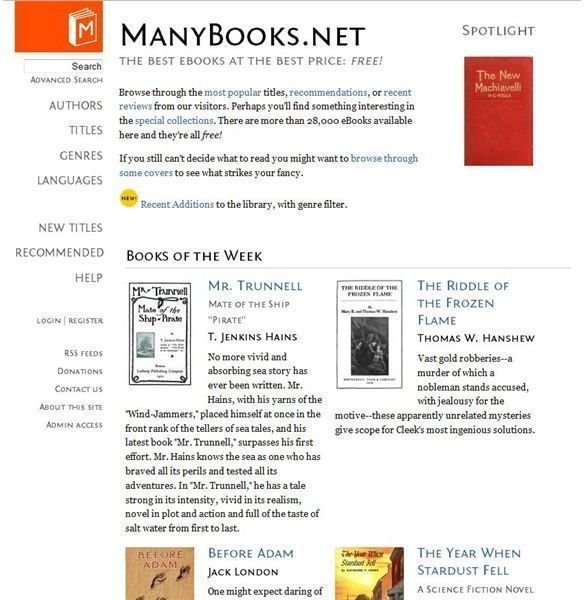 The Google Books search is nice if you know what you are looking for, but if you want some recommendations or want your search to be a bit more personable, check out ManyBooks.
ManyBooks (Figure 3) offers many of the same public domain books that Google offers, but ManyBooks offers them in several eBook formats and does a better job of giving you more insight into the available books.
ManyBooks does a nice job categorizing its books by New books, Genres, Titles and Author. Other recommendation lists are available including books recommended by others as well as popular titles and special collections.
ManyBooks offers about 28,000 books compared to Google's million, but the personality and less clinical approach to the site is more inviting.
Public Libraries
One thing that makes the Sony Reader so great is its ability to work with Adobe's Digital Rights Management (DRM) software which many public libraries use to lend out eBooks. Sony even went so far as to help you find a nearby library that lends eBooks with its Library Finder site. Since eBook content from Libraries will vary depending on your library system, I can't comment on the quantity of titles available, but the number of libraries listed when searching for my zip code in the Sony Library search was pretty substantial. Although the DRM software encoded with library eBooks disables books after their due date comes, you obviously can access more recent titles at that great library price (free)!
Other sites are available, but if you had to just choose four resources for getting eBooks for Sony eReaders, the Sony store, Google, ManyBooks and your local library would be my top picks.
Image Credits:
Website screenshots taken by Ryan Tetzlaff
Sony Reader PRS-650 from Sony's Press site.