The Top 3 Must-Have New Golf Gadgets for 2011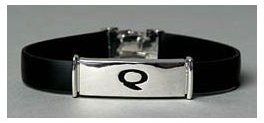 Lately it seems that golf has become less of a casual game and more of a gadget contest. Everyone has their precision clubs, composite golf balls, infrared ball finders and various other beeping and buzzing electronic buddies. While those are great golf game enhancers there are a few other helpers that may be the talk of the course next year. The new golf gadgets for 2011 include a zen-like bracelet, a hat that doubles as a rangefinder, a couple of comprehensive interactive course maps, and an upgraded motorized caddy.
Q-Link Performance Bracelet
Did you notice the bracelets that Justin Rose and Ted Purdy have been sporting out on the course lately? These bracelets aren't your standard outfit accessory, they are the latest high-tech new golf gadgets from Q-Link and golfers are turning to to eliminate stress on the course. The Q-Link company specializes in pendants and bracelets that are meant to "tune up your biofield through a resonant effect that harmonizes your energy and helps you to navigate smoothly through a stressful world." This latest product, the Performance Bracelet, features programming that resonates a supporting frequency when it detects stress to help the body calm down. Being calm is key to great golf game and for approximately $80, this little gem from ToolsForWellness.com may be well worth the change.
SkyKap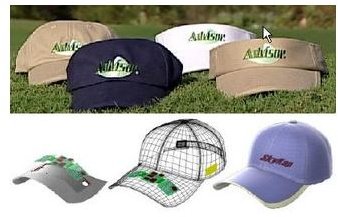 Do you spend more time fiddling with rangefinders, sighting devices, cell phones, PDAs, and other handhelds than you do actually lining up and taking shots? Well SkyKap understands your problem and has developed a line of Advisor Golf Caps & Visors. Each hat comes with a voice activated microphone and real-time GPS system. The GPS can be synced to any golf course and give exact distances to greens and pins. Course information is downloaded directly into the GPS system via the included USB cord. It is delivered in audibly so once the course is downloaded, the device is completely hands off. The beauty of this hands-free wonder is that it takes care of your scalp as well as eliminating two other handhelds from your game. At around $300, this bargain is like having a third hand!
If you are feeling a bit old fashioned you can check out the Garmin Approach G5 Golf GPS or The Garmin GolfLogix GPS. These handhelds are some of the best on the market.
Segway x2 Golf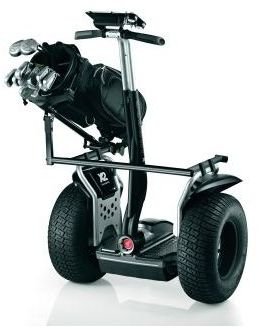 Golf carts are so last decade. Even though this little guy isn't exactly a new golf gadget on the market, it has just begun to hit the mainstream. This is going to be one of the "it" items that all of the serious golfers have. The Segway x2 is not only a faster more efficient way to travel the course it is better for the environment too. The low-pressure turf tires are gentler on the course than traditional golf carts because of a complex software program that controls traction. It comes complete with two lithium ion battery packs, a golf bag carrier, patented LeanSteer Technology and a wireless InfoKey controller. Although it won't win any NASCAR sprint races the Segway can hit a respectable 12.5 mph and will cover a full 36 holes on a single charge. A mere $6,000 will put one of these bad boys in your golf arsenal.
Be the First With the New Golf Gadgets
Any of these three new golf gadgets would be great for the 2011 season. Make sure you grab yours before the other members of your foursome so you can be the guy on the cutting edge.
Screenshots courtesy of: