Gift Giving Guide: Top 10 Gadgets for Under $100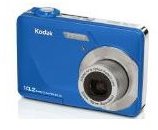 Finding the top 10 gadgets that are under $100 is not that difficult if you know what you are looking for and where to look. There are several great gadgets out there that do not require a big budget.
1. Kodak EasyShare C180
The Kodak EasyShare C180 is a digital camera that is great for photography, especially for the beginner. As one of the basic digital cameras from Kodak, you can expect the same standard quality that Kodak offers in all of their products. It comes with a 10.2 megapixel resolution featuring a 3x optical zoom lens with a 2.4 inch LCD screen. Although not included when you buy one, the Kodak EasyShare C10 is compatible with an SD/SDHC memory card, which are relatively inexpensive. This is a great digital camera for teenagers and new photographers. It costs about $70.
Image Credit: https://www.flickr.com/photos/[email protected]/3911892255/
2. Casio Exilim EX-Z9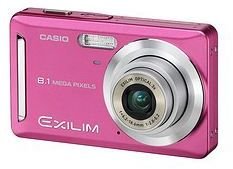 Another great digital camera with a 8.3 mega pixel is the Casio Exilim EX-X9. One of Casio's digital cameras for entry-level photographers, the Exilim EX-X9 is an easy-to-use camera that features a video recorder. This digital camera is great for daylight and outdoor shooting. It is priced at approximately $80.
Image Credit: https://www.flickr.com/photos/[email protected]/3302427288/
3. Samsung YP-S2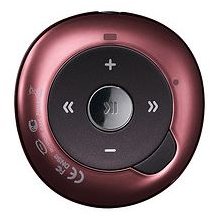 You can also include this audio player in your list of top 10 gadgets! The Samsung YP-S2 is an awesome audio player that runs about $20. This audio player is a great alternative for an iPod Shuffle featuring a 1GB flash memory. It's small and lightweight and easily fits into your pocket and also features earphones for hands-free capability.
Image Credit: https://www.flickr.com/photos/[email protected]/2547583240/
4. Creative Vado Pocket Video Cam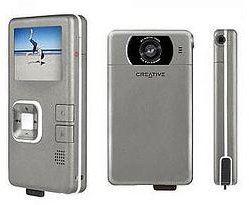 If you're looking for an inexpensive video camera that still provides you with great quality videos, the Creative Vado Pocket Video Cam is a great option. It has a slim and sleek design with a rechargeable battery. This flip form video camera is a great addition to our top 10 gadgets list under $100, as it costs approximately $55. The Vado Pocket Video Cam features a 2-inch screen that weighs 3 ounces and a 2x optical zoom lens.
Image Credit: https://www.flickr.com/photos/smartshoppers/4507213470/
5. Daewoo DTQ-13V5FC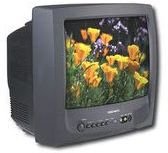 The Daewoo DTQ-13V5FC is a great find for top 10 gadgets under $100. This TV has a 13-inch screen with front A/V jacks so you can easily hook up your camcorders and other systems. It also has a sleep timer, remote, and earphone jack. It offers a 1.3W sound output with a 3W, 8 Ohms speaker and will run you just under $100.
Image Credit: https://di1.shopping.com/images1/pi/a4/9b/f2/21880839-177x150-0-0.jpg
6. Motorola MotoROKR S9-HD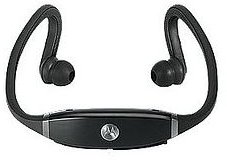 The Motorola MotoROKR S9-HD is a Bluetooth headphone. Its touch sensitive controls provides a 1 touch controllability of your music player. Its rechargeable battery can last up to 6 hours. The cost for the headphone sells for around $66.
Image Credit: https://www.flickr.com/photos/yopool/3201015769/
7. Sony Ericsson TM506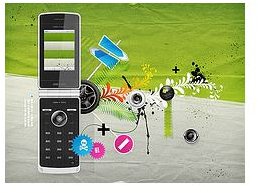 The Sony Ericsson TM506 is a mobile phone under the T-Mobile line of Ericsson. This phone is a HSDPA phone that has an integrated GPS. It also features a full Web browser and is Java capable. It costs between $80 to $100 depending on the plan you choose.
Image Credit: https://www.flickr.com/photos/noise44/3653849997/
8. Navigon 2100 Max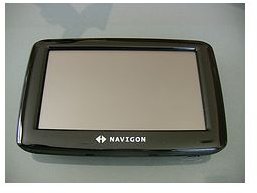 If you are looking for a GPS device for around $80 then check out the Navigon 2100 Max. This gadget has a 4.3-inch widescreen display. It also features a built-in traffic receiver and text-to-speech conversion system. This GPS has a Reality View and Lane Assistant features.
Image Credit: https://www.flickr.com/photos/robertnelson/2436721152/
9. Canon Selphy CP780
The Canon Selphy CP780 is a photo printer that is great for home use. This printer boasts a 2.5-inch color LCD monitor, Bluetooth wireless printing capability, and an optional battery pack. It features a 300 x 300dpi resolution. The printer costs approximately $90.
Image Credit: https://www.flickr.com/photos/s2comunicacao/3944972947/
10. Canon CanoScan LiDE 100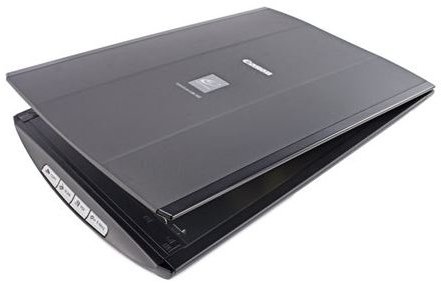 This scanner from Canon is designed specifically for home use. It features high quality photo scans, color restore, and backlight correction. You can operate this scanner automatically using only 4 buttons. With high performance scanning and easy-to-use features, this scanner from Canon CanoScan LiDE 100 deserves to be in the top 10 gadgets to keep your eye on. The printer comes in at around $60.
Image Credit: https://www.alphagraha.co.id/image-product/img717.jpg%20besar