Gift Ideas for Tea Lovers: Cool Tea Gadgets & Accessories

For those who like tea or have friends or family members that enjoy it, tea gadgets can be useful tools to help make the perfect tasting cup. Whether you drink loose tea or the bagged kind, there are tea gadgets and tea accessories that will suit just about anyone's preference.
Original and Gem Teastick
The Teastick is an unusual infuser that is shaped like a long stick. To use it, loose tea can be scooped directly into the infuser and placed into a hot cup of water to make the tea to your liking. The original model is made entirely with stainless steel, while the gem style mode is designed with an Eastman Tritan casing and a stainless steel mesh. These tea gadgets are easy to use and can double as a stirrer. Gamila Company sells the original model for approximately $18 while the new gem version will run you about $12.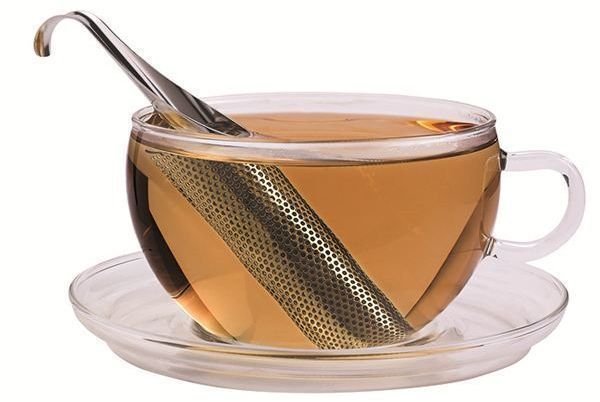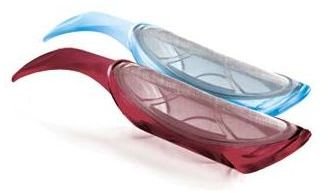 Teavana Perfect Tea Maker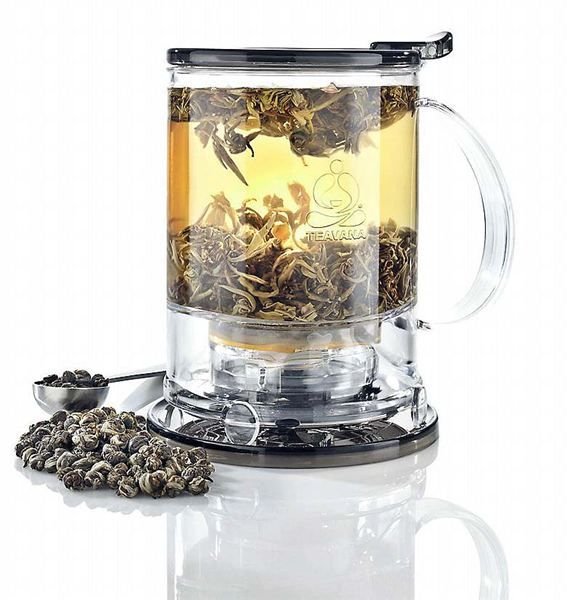 This is a simple and easy to use tea gadget. Tea and hot water is placed directly into the container to steep. When ready to drink, you can drain the tea directly by placing this gadget on top of your favorite cup. The unique design allows it to pour without having to worry about getting any loose tea leaves into your cup. Teavana sells this item for approximately $20.00.
Tea Boy Penguin Tea Timer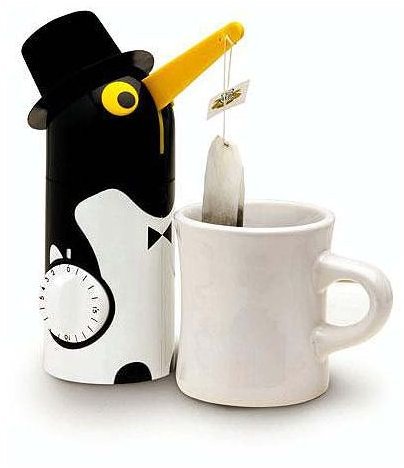 The Tea-Boy Penguin is a timer that can be used to steep tea. When a specific amount of time is set, the penguin dunks a tea ball or bag with its beak into a cup. When finished, a timer goes off and the bird lifts the tea out of the cup. It was designed by KUCHENPROFI Company. The dimensions are 6.9" x 6.9" x 5.7 inches. It is available through Amazon.com for around $30.
Tea Code
The Tea Code is a special designed cup that has a built in button to hold tea bag strings. If you use these types of tea bags, they have a tendency to fall into the cup. The cup is also designed extra thick to eliminate the need for a cup handle. It is made by the Kedo company and is available in four sizes. Check this item out through the Charles and Marie.com website. It can be purchased for approximately $18.00.
Bombilla Metal Mate Straw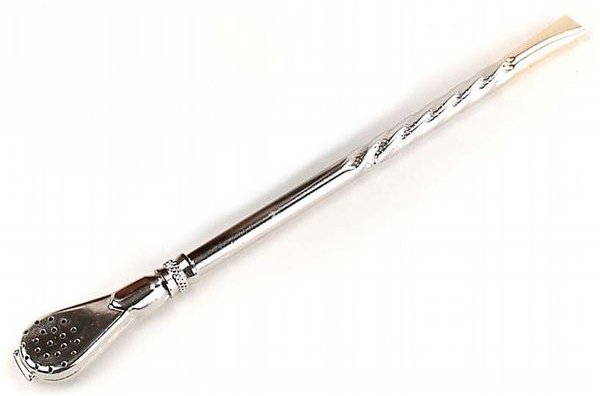 If you like drinking loose tea but don't have an infuser, this tea accessory will come in handy. Simply place the loose tea and hot water into a cup. When ready, place the Bombilla Metal Mate straw into the cup and drink it directly. The straw has a built in filter to prevent loose tea particles from interfering with your tea drinking experience. Teavana has this tea gadget for around $10.
The images used for the Best Gadgets and Accessories for Tea Lovers were from the following sources:
Teastick images from Gamila Company https://shop.gamilacompany.com/
Teavana Perfect Tea Maker and Bombilla Metal Mate Straw from Teavana https://www.teavana.com/
Tea-Boy Penguin Tea Timer from Amazon.com https://www.amazon.com/