Top 10 Touchscreen Monitors Recommendations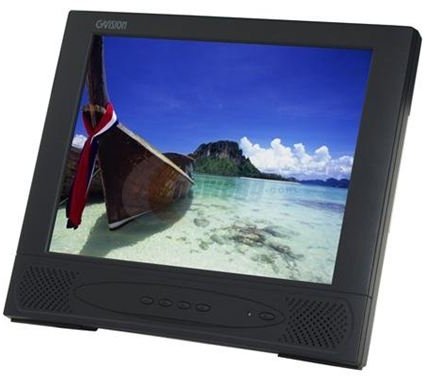 Touchscreen technology is making the standard flat screen monitor seem as outdated as the cathode ray. There are several companies vying for the top spot in touchscreen monitors; ELO, GVision, 3M, and Planar shoot to the top of the list.
Here are the top ten touchscreen monitors on the market today with specs, sorted into three price categories: bargain priced touchscreen monitors, midrange touchscreen monitors, and elite high priced touchscreen monitors.
Top 3 Bargain Touchscreen Monitors
1. GVISION L15AX-JA-452G Black 15" Serial 5-wire Resistive Touchscreen LCD Monitor 250 cd/m2 400:1 Built-in Speakers.
The low profile of this monitor allows it to fit into most restrictive computer desks. It is a great replacement that would work in a small office or dorm room setting. Price - $359.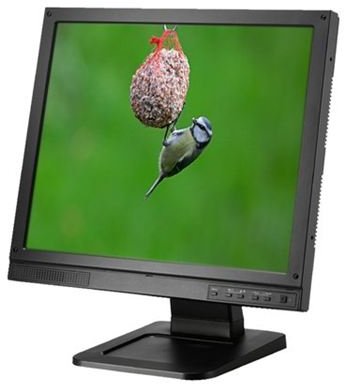 2. TVS SE19NP2 Black 19" 5ms LCD Monitor 250 cd/m2 1000:1 Built-in Speakers PIP and POP Multi Display Function.
This monitor is great for doubling as a television with 6 scanning types: Over, Under, Full, 1:1, 4:3, 16:9, S-Video and Two Composite Video Looping User Friendly Front Control and OSD Multi-language Support, and optional Anti-reflection Protection Glass. It can either be mounted directly to a wall or on the included stand. Price - $359.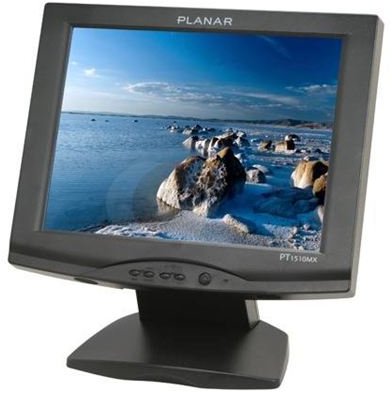 3. PLANAR PT1510MX Black 15" Dual serial/USB 5-wire Resistive Touchscreen LCD Monitor 250 cd/m2 450:1 Built-in Speakers.
This particular model is a workhorse allowing for multiple applications to run simultaneously and comes standard with anti-glare coating, multi-language display, a Kensington security lock function and built-in 75 mm VESA. Price - $389.
Top 3 Midrange Touchscreen Monitors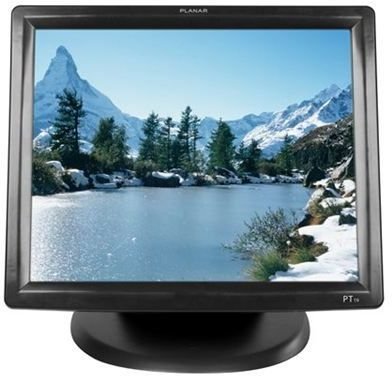 4. PLANAR PT1975S (997-3410-00) 19" 1280 x 1024 5ms Surface Acoustic Wave Dual Serial/USB Touchscreen Monitor w/Speakers 270 cd/m2 800:1.
This model uses a surface acoustic wave touch system that outperforms most standard 5 wire resistive systems that recognizes touch input from finger, gloved hand, or soft stylus. It comes with built-in 75mm and 100mm VESA, anti-glare coating, multi-language display, on screen display (OSD), and a base with -5° to 90° tilt range. Price - $719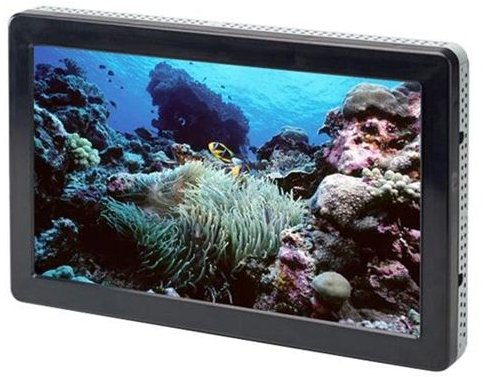 5. ELO TOUCHSYSTEMS 2039L(E462322) Black 20" Dual serial/USB 5-wire Resistive Touchscreen Monitor 369 cd/m2 600:1.
ELO has been at the forefront of touchscreen technology for several years. This model has a resolution of 1680 x 1050, contrast ratio of 600:1, and supports 16.7 million colors. It features 100 mm VESA mount with mounting brackets included. It is a bit slow with a 17ms response time but that doesn't deter it from getting a great rating as the video display is one of the crispest on the market. Price - $844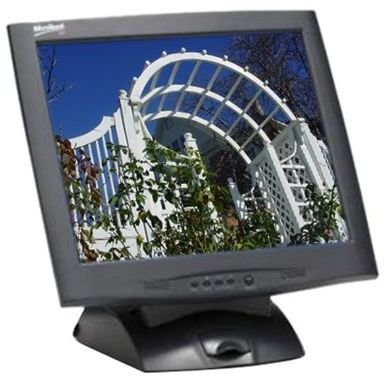 6. 3M M1700SS Black 17" Capacitive Touchscreen Monitor 300 cd/m2 800.
This monitor delivers a crystal clear picture with a quick 9ms response time. Price - $630
Top 3 Elite Touchscreen Monitors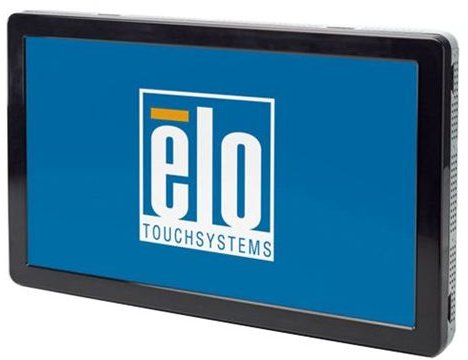 7. ELO TOUCHSYSTEMS 3239L(E526000) Black 32" Dual serial/USB 5-wire Resistive LCD Open-Frame Touchmonitor 450 cd/m2 1500:1.
If the huge 32" screen doesn't reel you in, check out the specs on this one; 1680 x 1050 resolution, 8ms response time, a 5-wire resistive touchscreen, analog RGB and digital video inputs and all for a reasonable price. Price - $1499.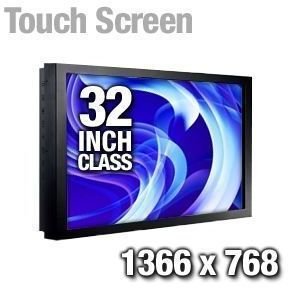 8. HYUNDAI D320MLI 32" Widescreen Professional Touch Screen Display - 720p, 1366x768, 16:9, 2000:1 Dynamic, 8ms, USB, VGA, HDMI.
Hyundai D320MLI 32" Widescreen Professional Touch Screen Display features 720p resolution and a contrast ratio of 2000:1. It uses a response time of 8ms for smooth action and an IR touch screen for total interactivity. Price - $1299.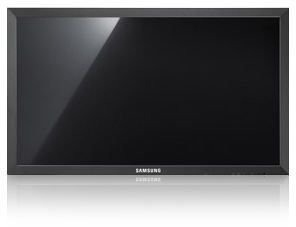 9. SAMSUNG SYNCMASTER 320TSN-2 32" LCD Touchscreen Monitor with 32" SPVA Display with 1366 x 768 Max Resolution, 8ms Response Time, 3000:1 Contrast Ratio, Touch screen, and built in speakers.
The Samsung 320TSN-2 32" LCD touch screen display takes communication to an interactive level. The 320TSN-2 is a simple, integrated solution, featuring fast and accurate touch-sensitive infrared (IR) technology. Price - $2399
Best Value Touchscreen Monitor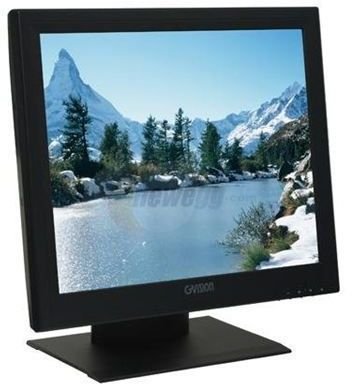 10. GVISION P17BH-AB-459G Black 17" 5 wire resistive LCD Touchscreen Monitor w/ Tilt Adjustments 260 cd/m2 500:1 Built in Speakers 0.264mm Pixel Pitch.
Resistive touchscreen technology integrated with a Gtouch resistive sensor, the Gvision P17BH-AB-459G responds to any input device, including a finger, gloved hand or pen stylus for increased input flexibility.
The touchscreen monitor features a built-in audio system, eliminating separate speakers to save more space on your desk.
Additionally, the monitor has a VESA mounting interface on the back for easy wall or arm mounting to save space.
The Gvision P17BH-AB-459G provides both USB and serial RS-232 interfaces for easy connection to a variety of POS, thin client or PC systems.
It supports both digital and analog VGA inputs to double your connection possibilities. Price - $479.