Flash Memory Personalized Drives: Corporate Branding & Christmas Gift Ideas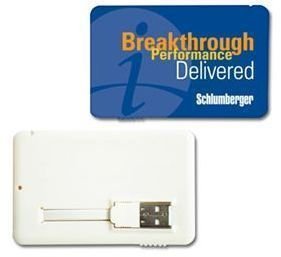 Building Corporate Branding
In addition to flash memory personalized drives making great Christmas gift ideas, these gadgets are also an ideal way to build branding by giving flash drives as souvenirs to customers or clients.
Flash drives can be personalized to include the logo of the company. They could be given away as a gift when customers buy another main item marketed by the company. Companies could also include relevant promotional material, like eBooks, audio and video files in the pen drives that would be given away as gifts or souvenirs.
Let's now take a look at the factors needed to be taken into account when choosing personalized flash drives.
Design
There are various types of designs available as far as personalized flash drives are concerned. You would want to choose a design that's catchy. In short, the flash drive must stand out compared to the standard flash drive sold in a computer shop.
You would also want to choose a design that would suit the target customer you would want to give the personalized flash drive to. For instance, if you'll be giving away souvenirs to corporate clients, you would want to choose a drive that's not flashy with loud colors. You would want to choose a subdued color and one where your company logo could be displayed prominently. It would be another story, however, if the personalized flash drive is a gift for the subscription of a teenage magazine.
Shape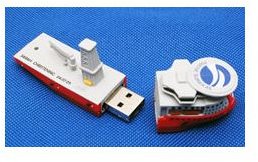 Shapes range from bullet, pen, credit card, human figures and even pocket knife. A credit card shaped pen drive would be suitable if you're giving them away to executives. If it's to be given away to outdoor enthusiasts you would want to go for a pocket knife personalized flash drive.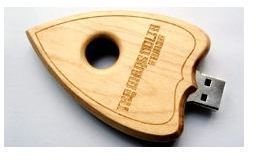 Capacity
Flash memory personalized drives start from a capacity of 64MB right up to 16GB. As you would have guessed, the higher the capacity, the more cash you would have to fork out for it. But then if you offer a low capacity like 64MB, chances are very few people would find a use for it. The idea would be to have the person carry it around as his or her primary flash drive to back up his important files.
You can go for a low capacity though if you want to use it for presentation purposes and leave the flash drive with your client at the end of the day.
Cost
Prices depend on the quantity you order. The higher your quantity, the lower per unit cost. The minimum quantity would depend on the supplier. Some would take a minimum quantity of 36 while others won't give you a deal if you ask for anything below 50. Expect prices to start from $12 for a 2GB drive. Surf the internet for fair deals. A good place to start would be printusb.com.
Christmas Gift Ideas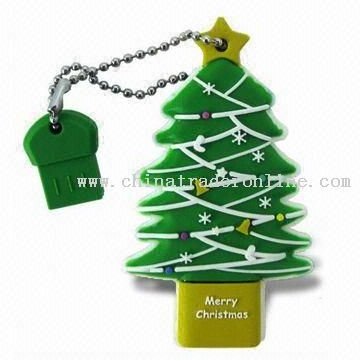 Planning to give away a gift with a difference this Christmas? Well, it would be a good idea to choose a flash memory personalized drive with a Christmas theme. Choosing such a gift will make it remembered long after Christmas is over.
Among the designs available are snowman flash drives, Christmas tree flash drives, Santa Claus flash drives and Christmas stocking flash drives.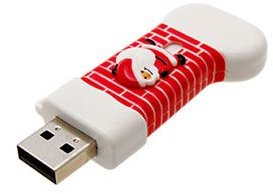 If you can't find such a flash drive in your neighborhood gift store, just do a Google search of `personalized Christmas gift flash drive'.