List of Archos Android PMP Tablets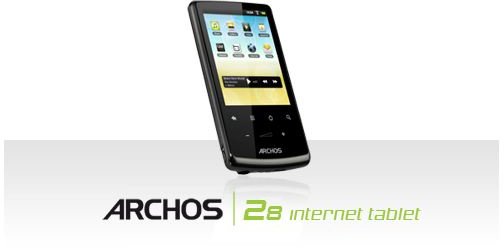 Archos Android PMP Tablets: Preview
Since the spectacular success of the Apple iPad, every major consumer electronics and mobile player is trying to enter the tablet market and gain a foothold before the others jump in. A few, like Samsung and Toshiba have already announced their products which will be launched in the coming month.
For some like Archos, it is their second coming. Archos had earlier launched a 7 inch Android PMP tablet - the Archos 7 but it failed to make any significant impact. Now, Archos is planning the take on rivals like the Apple iPad and the Samsung Galaxy Tab again, by launching 5 new tablets.
The 5 new Android tablets by Archos will run Android 2.2 Froyo and are available in a range of sizes from the 2.8 inch Archos 28 to the 10.1 inch Archos 101. All of them have great hardware specifications and are actually PMPs which double up as tablets. They will be launched by the end of 2010. The cheapest variant is the Archos 28 which is priced at $99 and the costliest variant is the Archos 101 which is priced at $299.
Archos 28
The Archos 28 is the smallest and the cheapest one. It comes with a 2.8 inch, 320 x 240 pixel, resistive touchscreen display. Archos probably used a resistive touchscreen to keep the costs low. It is powered by an 800 MHz ARM Cortex processor, the one used in many high end smartphones and offers 4 GB storage. It runs Froyo and is available for $99 only. At this price, it is definitely a great option.
Archos 32
The Archos 32 is the second in line. It has a slightly bigger 3.2 inch touchscreen display with a higher resolution - 240 x 400 pixels. However, the display is resistive, like the Archos 28. It has a camera which can handle 720p HD video recording and has 8 GB internal storage. It has the same 800 MHz processor. It runs Android 2.2 as well and is available for $149.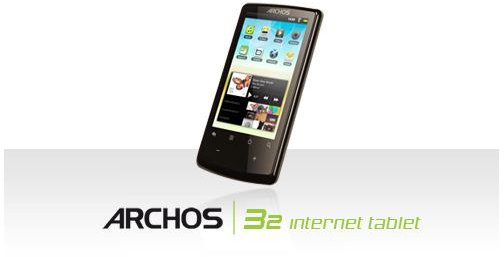 Archos 43
This will have a 4.3 inch TFT touchscreen display, again a resistive one. It has a 1 GHz ARM processor and comes with Android 2.2 Froyo. It also has a camera which can record 720p resolution videos. It also has 8 GB storage and will be available for $199. These three are actually meant to be used as PMPs, not tablets.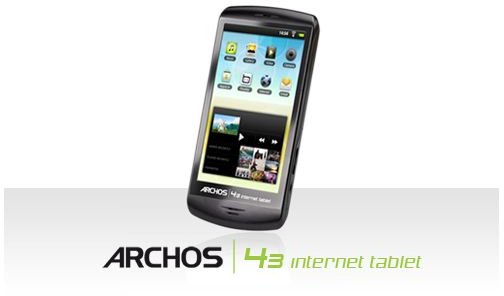 Archos 70
The Archos 70 is a 7 inch PMP tablet by Archos which will run Android 2.2 Froyo. It sports a 7" capacitive TFT touchscreen display, much better than the resistive ones in the previous variants. It has a VGA camera too and an HDMI out port as well as USB. It has 1 GHz ARM processor too and is available for $274 for the 8 GB (SSD) version and $349 for 250 GB (hard drive).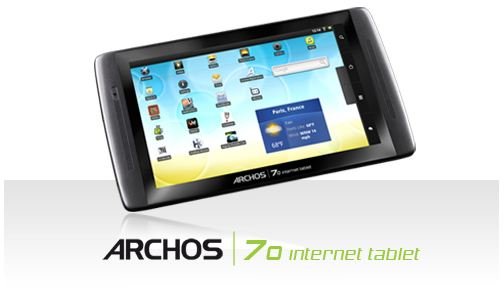 Archos 101
The Archos 101 is the biggest, and the most powerful tablet Archos is offering. It sports a 10.1 inch TFT touchscreen display, a capacitive one, the same size as the Apple iPad and comes with a 1 GHz ARM Cortex processor. It comes with USB 2.0 as well as Bluetooth and has an HDMI out port. It also has a VGA camera for video calls. It comes in two variants - 8 GB for $299 and 16 GB for $349. It is powered by Froyo too.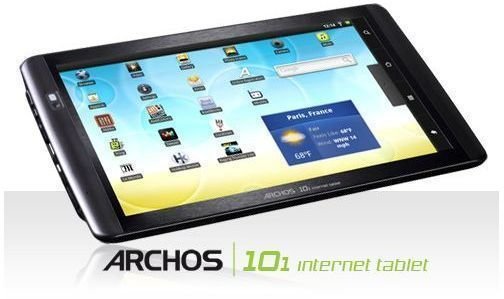 Conclusion
If I had to pick one, I would probably go for the Archos 70 8 GB version or the Archos 43. The 10.1 inch would be too bulky, but the 7 inch Archos 70 would be perfect for watching movies, reading eBooks, etc. If you want better features and Android Market support, check out the Samsung Galaxy Tab.