Samsung Galaxy Tab Review - The iPad Killer is Here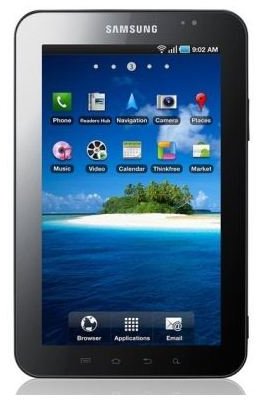 Samsung Galaxy Tab Review
Critics were skeptical of tablets at the time of launch of the Apple iPad. No one was sure how the consumers would use the tablet - the missing link between laptops and smartphones. Apple, however, showed the world how to do it right, and launched the iPad. It has had record sales and now every other manufacturer in town is planning to launch their own tablets. The most popular choice for a tablet OS is Android, followed by Windows 7. Google may also launch a Chrome OS tablet soon.
Samsung was one of the first manufacturers to announce a tablet; and they unveiled the Samsung Galaxy Tab on September 2, 2010 at IFA Berlin. It has been launched already and will be available on all major carriers including AT&T, Verizon, Sprint and T-Mobile soon.
The Samsung Galaxy Tab is easily the best Android tablet so far. It is the only real competition the iPad has to fear. It offers almost everything in a single, compact package and is much more handy than the iPad. Check out this detailed Samsung Galaxy Tab review to learn more.
Design and Display (4 out of 5)
The Samsung Galaxy Tab is quite stylish and is almost half the size of the iPad. It has dimensions of 190.1 x 120.5 x 12mm and weighs about 380gms, which makes it much easier to handle than the iPad. It is the perfect size for reading eBooks, and watching videos.
It is easy to carry around, and can even fit in your cargo pockets. It looks quite similar to the Samsung Galaxy S in terms of design. It has a 7 inch TFT capacitive touchscreen display with a display resolution of 600 x 1024 pixels. The pixel density is much higher than the iPad.
Hardware and OS (5 out of 5)
On the hardware front, the Samsung Galaxy Tab is very similar to the Galaxy S. It is powered by a 1 GHz ARM Cortex A8 processor and has 512MB RAM. It also has a PowerVR SGX540 graphics processor. It comes with 16GB internal memory and supports memory cards up to 32GB. It has been launched with Android 2.2 Froyo, with the TouchWiz UI customized to a larger display. It should probably get an upgrade to Android 2.3 Gingerbread and Android 3.0 Honeycomb when they are launched.
The Samsung Galaxy Tab supports over 75,000 applications from the Android Market. It also comes with Swype, which is the best virtual keyboard input system. Most of the Android apps and games scale up to the larger display and still manage to not look weird.
Multimedia (5 out of 5)
The Galaxy Tab offers much better features than the iPad when it comes to multimedia. It supports HD video playback for many video formats, so you don't need to convert your videos every time you want to watch them on your tablet. It supports XviD, DivX, RM and even MKV encoded videos. It comes with a 3.15 MP camera with autofocus and LED flash as well as a secondary 1.3 MP camera for video calling. It also has an FM radio with RDS and offers HDMI out. The form factor is perfect for watching videos.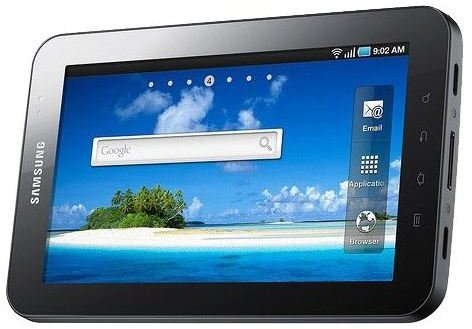 Connectivity (5 out of 5)
The Samsung Galaxy Tab offers almost all the basic connectivity options: 3G, Wi-Fi, 802.11 b/g/n, Bluetooth 3.0, microUSB connectivity, etc. It also comes with a GPS transceiver with A-GPS. It comes with the standard Webkit browser which renders pages beautifully at this resolution.
Almost all the carriers will be bundling data plans with the Galaxy Tab. It comes with a 4000 mAh battery which offers about 6-7 hours of battery life.
Final Verdict (5 out of 5)
The Samsung Galaxy Tab is the best Android tablet out there. This seems to be the consensus among all major review blogs. It offers almost everything you would want in a tablet and is way better than the iPad. It is priced at around $399 with a 2 year contract and $599 without one.