Headset Adapters Buying Guide & Recommendations

What are Headset Adapters?
Headsets are equipment that have both a headphone and a microphone. They typically have one speaker like a telephone handset and can be used as a wireless telephone handset when needed. Some of the headsets may have two speakers as well. The headsets are widely used in telephone intensive jobs, such as call centers. They are also used for personal communication. There are different styles of headsets, such as over-the-ear headsets and back wear headsets. Basically, two types of headsets are available in today's market – telephone headsets (including headsets for mobile phones) and computer headsets. Since not all headsets go with all telephones, headset adapters are used, also known as pin alignment adapters or telephone adapters. Thus, using these adapters, one can ensure a proper pin alignment between the telephone and the headset.
Various Options
Headset adapters also offer sound amplification for both microphones and loudspeakers. This becomes useful for people with hearing problems and
for those who work in a highly noisy environment. Some of these adapters also have volume controls on them and an option to mute the headset. There are a variety of such adapters available on the market for purchase. Accutone offers a wide range of adapters for different purposes. They provide USB-to-telephone adapters, multi-functional headset adapters and amplified telephone adapters. Some of the best buys are the C100 Multi-Functional Telephone Adapter that can be used to connect a headset to any telephone and the C200 Pre-Amplified Telephone Adapter that comes with microphone pre-amplification and has a basic pin alignment for telephone pairing.
Samsung Adapters
Factory Direct Cellular has some universal 2.5mm to 3.5 mm adapters that allows you to connect your favorite headset to your phone and enjoy the music. If you own a Samsung mobile and are looking for an adapter, try the one mentioned at this site (the Samsung Universal Headset Adapter S20pin SBEB Connector Type). You can connect any headset to your Samsung mobile using this headset. It is an original factory product having one year warranty. However, one of the disadvantages of this adapter is that it is not compatible with adjustable microphone volume type headsets, you need to adjust the volume from the phone itself.
Plantronics and Sanyo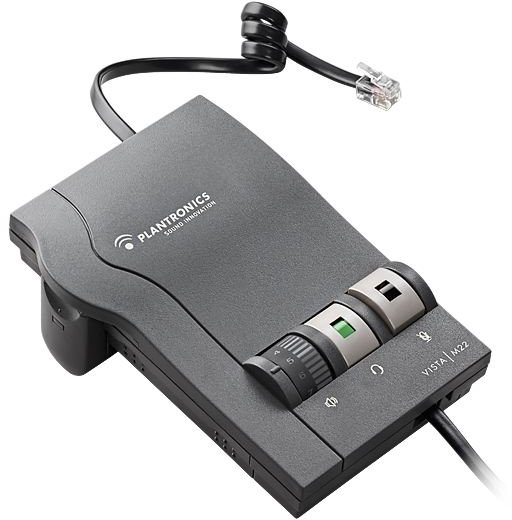 Plantronics Vista M22 Universal phone adapter is ideal for professionals, especially those who use VOIP phones. This headset adapter includes clear line audio to improve call quality in any environment. This is compatible with most office and contact center phones and has volume, mute and headset/handset controls. It provides protection from loud noises and reduces background noise for clearer calls. This site will offer more information. Also, this site provides a variety of universal headset adapters, OEM cell phone adapters and stereo adapters as well. Sanyo Katana Headset Adapter 2.5mm Universal Hands free Connector allows connection of any standard 2.5mm hands free headset.
Image Credits
https://www.totelcomm.com.au/Headsets/PlantronicsHeadsetsAmplifiers/tabid/458/Default.aspx