Top 10 USB Computer Lights: Cool & Useful USB Lights Reviewed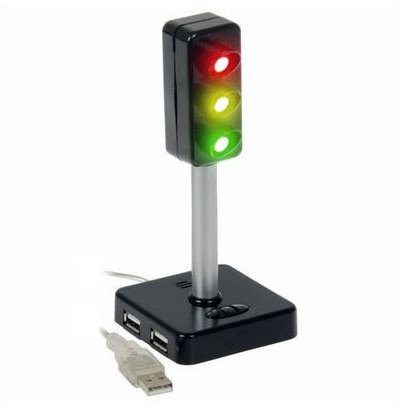 Introduction
There are all kinds of USB lights, but here I am going to show you a top 10 list of the coolest, useful and good-looking USB computer lights. When you're working hard on your PC, and feeling exhausted and tired, there is nothing better than to have something that will relax you and cheer you up. This list should put a smile on your face.
10. USB Traffic Light
The USB Traffic Light features:
- 4-port USB 2.0 Hub
- Customizable USB Traffic Light status indicators (Busy, Out To Lunch, Available)
- 10 Seconds Voice Recording and Playback
- Memo Pad/Name Card Clipper
9. Classic LED Lamp

No need for clipping or attaching this USB computer light to the monitor. Some versions have USB hubs and can even be found with features like changing colors. This Classic LED Lamp is useful for people who like to work late at night but don't want to bother others by keeping the room lights on.
8. Flexible LED Light

It can be very useful to have a USB computer light that you can bend and set into position that best suits your needs. This will help you to position the light spread over your keyboard more efficiently.
7. Lava Lamps

There is nothing more relaxing then watching the bubbles dances in the lights. They come in different colors and sizes and some even have sparkling material in them.
6. Flashing USB Light

This USB computer light rotates and flashes like a real police light. Have fun playing cops and robbers.
5. USB EL Wire

Light from an LED comes from the end of this Luminescent Wire and makes it glow. It can be bent and twisted any way you like. You can cover the edges of your screen and give it a cool look.
4. Star Wars Light-saber USB Lamp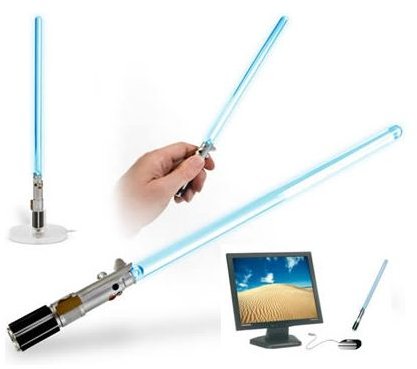 This little gadget has a built-in battery that charges from your USB port. All you have to do is press a button and the slicing can begin. Star Wars fans will have a ton of fun with this one. May the force be with you!
3. E-Mail notification USB lamp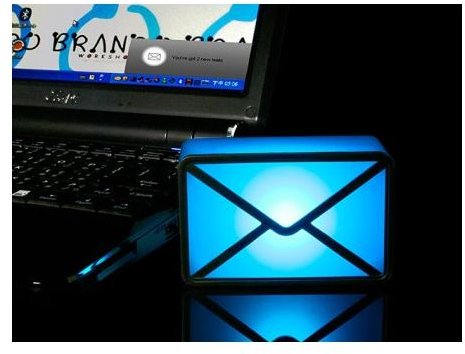 A very useful gadget. When you have new email, the USB computer light will light up. It's great but they should make it a little bit smaller so it doesn't take up too much room on your computer desk.
2. USB Flashing Fan
It's an interesting gadget that keeps you cool and displays messages by turning on and off LED's on the fans while it's rotating. Some USB flashing fans are so sophisticated that they can show pictures.
1. USB Plasma Ball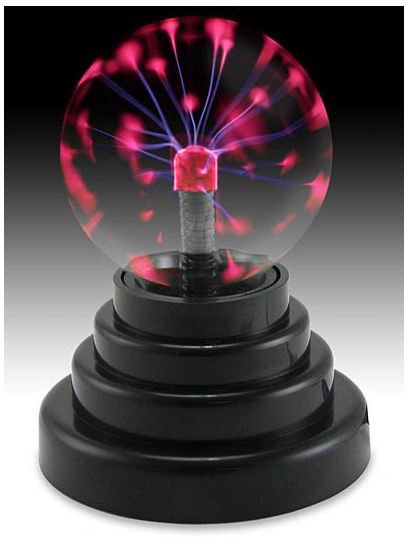 Watch the magical flow of electricity, a thunder storm made by a small ball that draws power from your USB port. If you touch the ball, the rays of electricity will gather around the contact points of your fingers but you won't feel a thing. It will look as though the electricity is running through you but it is completely harmless.
So there you have it, the Top 10 USB Computer Lights Reviewed, some are very useful, some are made for playing and having fun, and some are just fun to watch.