Ergonomic Reclining Computer Chair Buying Guide & Recommendations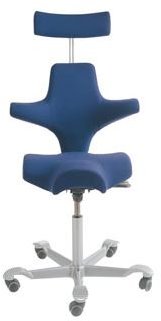 Finding a comfortable ergonomic reclining computer chair to sit on is critical, particularly if you spend many hours a day working at your computer. Poorly designed chairs can leave you tired and lead to more serious problems in the long term. Here is our selection of the most comfortable computer chairs on the market, all capable of allowing you to use your computer for many hours at a time without discomfort.
HAG Capisco Chair
If you find it difficult to sit still, the HAG Capisco Chair is perfect for you. Unlike traditional chairs, the funky Capisco is designed to encourage movement, reducing the problems traditionally associated with sitting for long periods. You can sit normally, sideways, back-to-front or almost any other way that takes your fancy thanks to the non-traditional saddle seat design. The HAG Capisco, which is made of recyclable material, is also extremely customizable, coming in a choice of 165 fabrics. The chair comes in three different heights and can be ordered with a headrest, StepUp or foot ring.
Panasonic Real Pro Ultra Model EP30004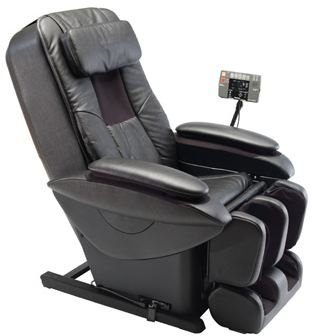 If you really want to soothe away all that tension, you need the Panasonic Real Pro Ultra Model EP30004. This state of the art reclining massage chair will ease away all your discomfort while you beaver away on your computer. The top of the line model from Panasonic, the Real Pro Ultra uses advanced three-dimensional scanning to accurately gauge the coordinates of your back for a pin point massage. Quad style massage rollers adjust to the curvature of your spine for a more effective treatment. The EP30004 allows you to choose from five automatic programs: Swedish, shiatsu, deep, stretching and quick with an additional reflexology massage for your feet.
Humanscale Freedom Task Chair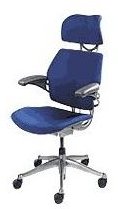 A revolutionary chair, the Humanscale Freedom Task Chair does not have any springs or levers for adjustment. The chair responds to the various movements of the user with mechanisms that automatically support your body in every position. This includes a self-adjusting recline with position sensitive headrest that supports your head at the correct angle and then moves out of the way when you sit up. The gel padded armrests are attached to the back and move with you as you recline providing superior comfort while the chair is designed to maintain user eye level even when you recline.
Herman Miller Aeron Chair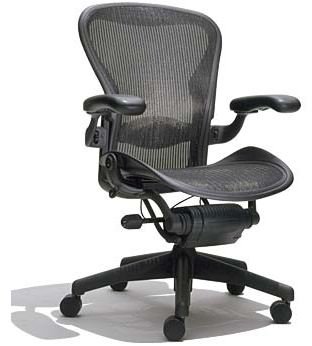 The Herman Miller Aeron Chair is one of the most popular ergonomic reclining computer chairs on the market, sought after for its ergonomics, quality and striking looks. The Aeron Chair has a mesh fabric on its seat and back which allows the skin to 'breathe' better while distributing pressure over a wider area and relieving the strain from stress points in the body like the lower back. The Aeron comes in three sizes and its wide range of adjustments allows it to provide total comfort for differently shaped users.