The Best Pen Voice Recorders - Ultimate Buying Guide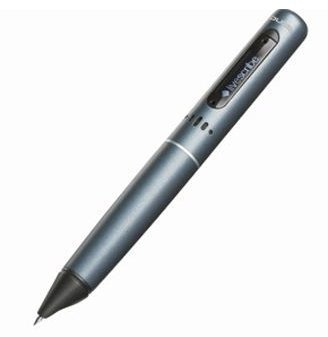 What is a Pen Voice Recorder and How Is It Useful?
Pen voice recorders are ordinary pens that can record voice and play the voice files back by getting connected to a personal computer via the USB port. These voice recorders can be used by doctors, lawyers and undercover agents. They can also be used to record conversations and reports on the go and, in some cases, can be used to record voices in an unobtrusive manner. It can also be used by students or by employees as an alternative to taking notes at lecturers or board meetings. Pen voice recorders can be easily clipped onto your jacket or shirt pocket and no one will suspect anything. These are also best suitable for journalists and undercover sleuths since these pen voice recorders can write and function like ordinary pens and can easily begin to record voices once they are activated.
Livescribe Pulse Digital Smartpen
The Livescribe Pulse Digital Smartpen is a gadget that performs two functions – it creates a digital copy of everything you write and records audio as well. Also, these two are linked so that by tapping parts of the notes you can access the related audio file. You can easily upload these files to your computer and search the needed file with help of Livescribe software. Additionally, extra features like a calculator and translator are also offered, making this smartpen a good bargain. This pen voice recorder is best used by students, journalists and doctors who need to scribble constantly.
Spyville Digital Voice Recorder Pen
This digital voice recorder pen by Spyville allows up to 32 hours of voice recording of a high quality. This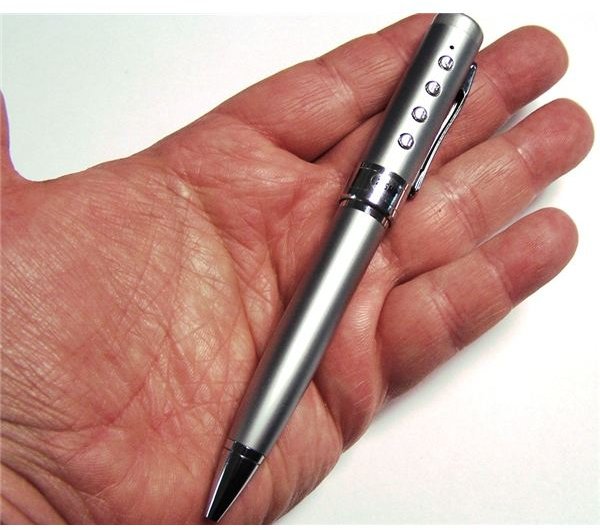 can alternatively function as an ink pen and MP3 player as well. It has an internal rechargeable battery and AB repeat player. It has 512 MB internal memory and can easily connect to personal computers and laptops via USB port. On purchase, you are also given stereo earphones that can be attached to the device for playback. This device is most effective to take notes or memorize client names and important dates.
Diasonic Pen Style Voice Recorder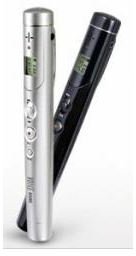 Diasonic Pen Style Voice Recorder is a pen style clip with 1 GB of memory and records in mp3 format. This pen voice recorder is not only a voice recorder but also an MP3 recorder/player, telephone recorder, cell phone recorder and mass storage device.
Slim Style Spy Pen by Spy Chest is an effective voice recorder that has around 1 GB memory. They are light weight, discreet and convenient to carry around.
Voice Pen One Touch is another voice recorder that is activated by one touch and has a rechargeable internal battery. This pen can also be plugged into computer via USB port and has slide clip activation.
References and Image Credits
https://gizmodo.com/386809/review-livescribe-pulse-digital-penrecorder-verdict-its-good-for-notetakers
https://www.spytechs.com/Voice-Recorders/voice-pen-one-touch-MP2.htm
https://www.recordergear.com/pd/diasonic/digital_voice_recorders-87/diasonic_pen_style_voice_recorder-245.html
https://www.techshout.com/gadgets/2008/29/livescribes-pulse-smartpen-to-revolutionize-note-taking/
https://www.spyville.com/spypenvoicerecorder.html
https://www.recordergear.com/pd/diasonic/digital_voice_recorders-87/diasonic_pen_style_voice_recorder-245.htmlRe