Top 10 Most Interesting USB Fridge Gadgets for Your Desktop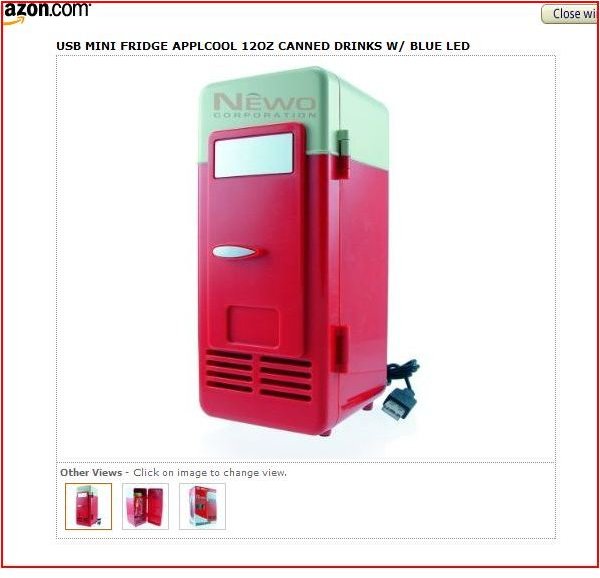 The most interesting USB fridge gadgets will keep your beverages cold while you sit at your computer desk. But also included in this category are many intriguing USB-powered devices that will delight, defend, and cool you all through the work day. So without further ado, here's your top ten:
USB MINI FRIDGE APPLCOOL 12OZ CANNED DRINKS
The USB Mini Fridge Applcool from Newo is designed to use a USB port connection to chill your standard 12 oz. can of pop. It's also marketed as a "conversation piece." That may give you a clue as to its effectiveness. It looks neat like an old time fridge, has a fan, and the metal disk that the can sits on is pretty cool to the touch. But don't expect a whole lot of frostiness. It will work well for keeping a cold beverage chilled. It retails for $22 at Amazon.com.
Doctor Who TARDIS USB Micro Fridge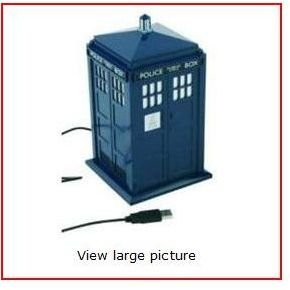 Are you a fan of the TV series Doctor Who? If so, keep your beverages cold using the Doctor Who TARDIS USB Micro Fridge. At the Bigbadtoystore.com it retails for $40. So bring a little mystery to your desk.
USB Mini Fridge and Warmer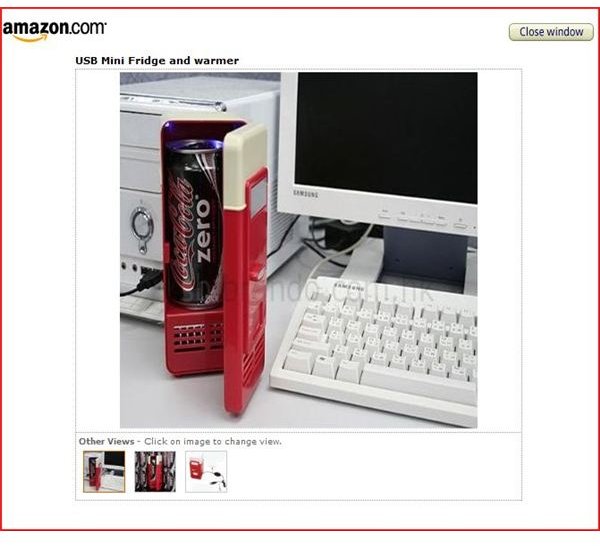 The USB Mini Fridge and warmer by Fun Gadget is also designed for a solo can, but can be used both to chill and warm whatever liquid refreshment you choose to put in there. Just plug it in and switch it to warm or hot. This particular one is $27 at Amazon.com.
If you're in the market for gadgets that will enable you to stay seated at your computer desk even longer, you're really going to need to do some exercises that will counteract all that unhealthy pressure on your lower back and spine. Take a moment to read Iyengar Yoga: the Benefits Will Ripple through your Entire Life to learn how the ancient wisdom inherent in practicing yoga can lead to a more fulfilling life.
Mini Air Purifier with Ionizer Fan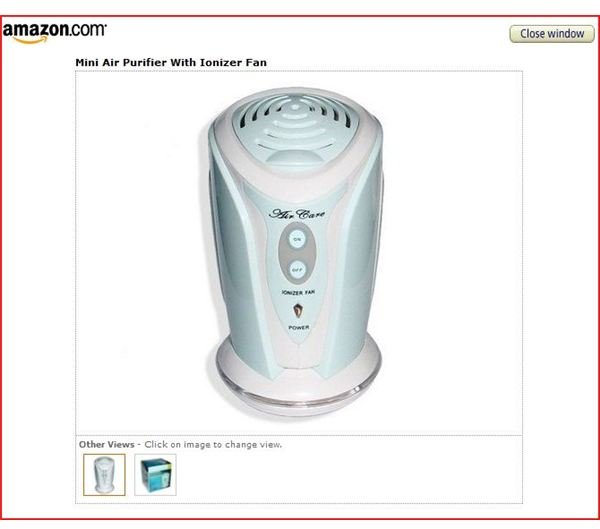 Cold drinks just won't taste as good if you're not enjoying them in crisp, clean air right? Hence, the Mini Air Purifier with Ionizer Fan, from Natural Air Man LLC, that is powered off a USB cable and three AA batteries. It purifies and ionizes the air and even diffuses aromas with natural aroma beads. So it's perfect for people who have a smelly neighbor in the next cubicle. 50 bucks will get you one at Amazon.com.
USB Mini Burger Fan Gray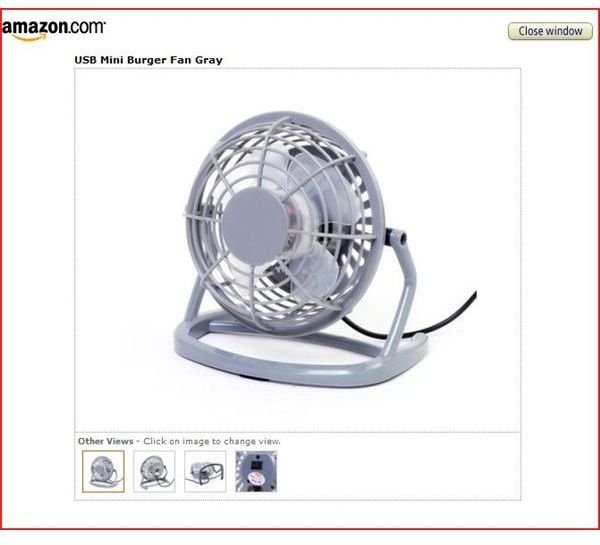 Along the lines of staying cool, we might as well add this interesting device you can pack along anywhere you want, when working on your computer, in order that you might be the envy of other coffee shop patrons. It's compact with a quiet but powerful motor that spins blades that shouldn't cause dangerous office mishaps. It wasn't quite clear why "Burger" was in the title, but there's no need to over-complicate the purpose of a fan. At Amazon.com, it sells for $20.
Motion Activated Fridge Patrol
Alright so maybe it's not powered by USB, but the Motion Activated Fridge Patrol will bark out commands when you open the fridge, keeping those pesky kids from sneaking snacks before dinner. Amazon.com has this cop (who has five different phrases including "get back or you're going down!)" for $16.
MSN Webcam Missile Launcher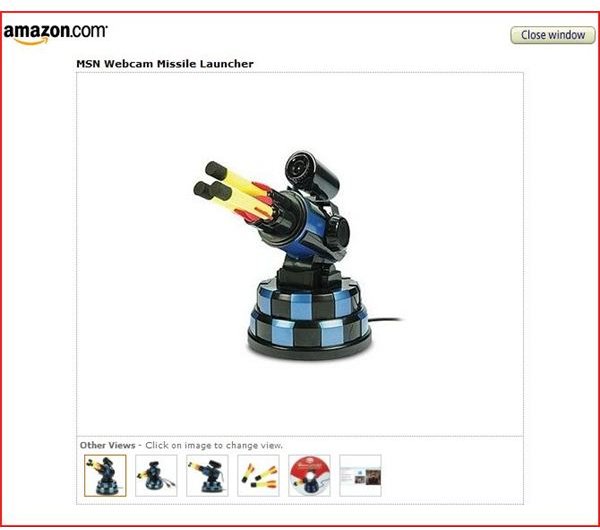 With all these nifty USB gadgets at your disposal, you better have an effective deterrent system to prevent coworkers from stealing your chilled beverages. The MSN Webcam Missile Launcher (complete with sound effects) will keep the wolves at bay. Moreover, the Webcam allows you to zero in on your prey. $30 at Amazon.com is all you need to protect your inner-geek.
USB Ghost Radar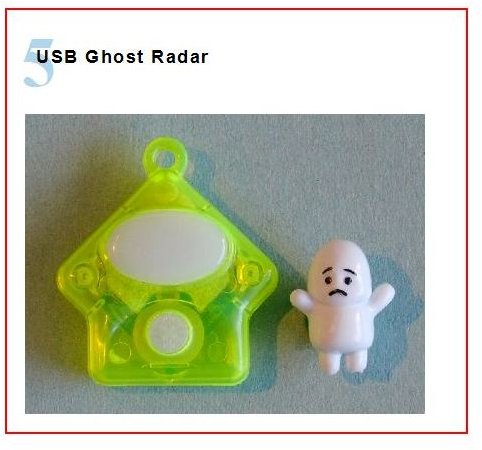 We've already explained the importance of defending your USB gadgets from menacing humans, but what about visitors from the supernatural world who might interrupt your beverage breaks with spooky clamor? That's where USB Ghost Radar saves the day. Find out more at listverse.com. You can even attach this to your big fridge at home to monitor paranormal activity in the kitchen too.
Build Your Own USB Fridge
This one is for technically savvy do-it-yourself folks (MacGyver types) who might enjoy building a mini-fridge from an old cooler, a piece of gum, twine, and a paper clip (well, the cooler anyway). Actually, you'll need a Peltier unit to make your own thermoelectric cooler. There's a great demonstration for this at Videojug.com.
USB Desktop Dunk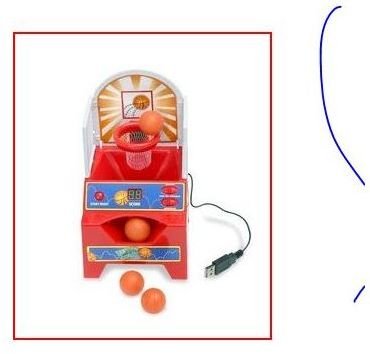 Want a cold beverage in one hand, and use the other for shooting hoops with a mini-basketballs game? Does it get any better? Absolutely, but still; having a little fun at your desk is nothing to scoff at. $40 will get you one at Amazon.com.
Hope you found something of interest in our tally of interesting USB fridge gadget roundup. Where would we be without them?