Top Stress Relieving Gadgets: Relax with These Stress Relief Devices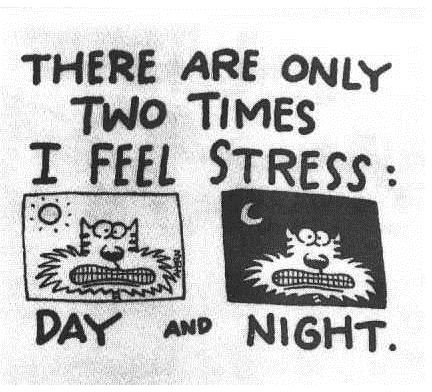 Stress Relieving Gadgets
It may be your job timings, a tough academic phase, too many deadlines to meet, or both work and house chores at the same time;
whatever it is, it is bound to stress you out. Stress is one of the major ailments troubling people today. There are numerous techniques and procedures to reduce stress. Some go for therapy, some try escapism techniques, but one of the most effective ways of reducing stress is by using stress relieving gadgets. They are cheap, easy to work with and can produce wonderful results in a short span of time. Here are a few top stress relief devices for your stressed out brain cells.
image credit: twolia.com
Stress Relieving Wristband
This is a wristband that you place around your wrist when feeling stressed out. It massages specific pressure points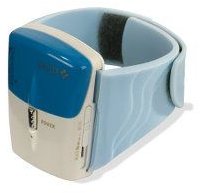 on your inner left wrist, thus soothing you immediately. It's similar to Chinese acupuncture, but it doesn't use any needles. Instead, it applies electrical signals on your inner wrist. The gadget has a water-resistant band that easily fits on anyone's wrist. The wristband is available at hammacher.com for $79.95
Image credit: hammacher.com
Mind Spa
This is a true brain soother. This unusual mind gadget uses a combination of light and specific sound frequencies to make your mind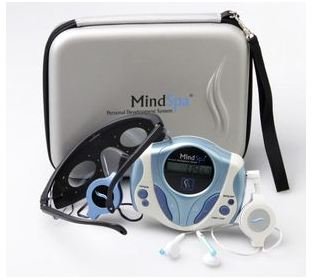 relaxed. With the comforting sounds that the gadget produces, it seems that as the manufacturer promises, even people with greatest fears, anxiety, short-term memory or unfocused mind can greatly benefit from this device.
It seems that with the technological advanced gadgets like this, people will soon forget the traditional methods like message, and adopt these unusual methods for curing their diseases or illnesses. This useful stress relieving gadget can be bought at amazon.com for $349.95
Image credit: amazon.com
Motorized Head Wizard
This octopus-shaped head massager is great for people who suffer frequent stress and associated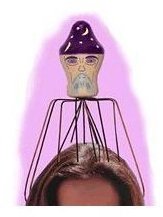 headaches. The gadget has spindly copper legs, when gently massaged on the head, gives you relief by stimulating up to fourteen acupressure points on your head. This useful gadget is not only good for your stress or headaches but also entertaining as it gently stimulates the scalp. It is available at amazon.com for $25.
Image credit: amazon.com
Desktop Stress Rocket
Feeling stressed at work and want to lash out because there is no coffee or biscuits left for you? Then get instant relief from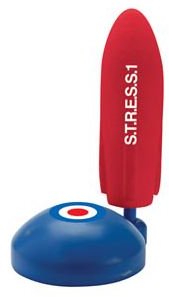 your stress by punching hard on the launch pad of this desktop gadget. As you bang on the pad, you will see it soar like an eagle. There probably isn't anything better than a gratuitous desktop violence to get instant relief from stress and tension that build up every day. You can buy this gadget at amazon.com for $4.95.
Image credit: amazon.com
Husband Choker
It is a freaky gadget that can make you laugh with its creativity. If your husband has stressed you out with his behavior and you are upset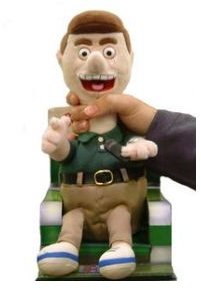 with him, there is no need to plan deadly revenges. The Husband Choker can easily simulate those revenges. Simply press the button and the device states a general annoying husband comment. Then press your hand around the throat of this nifty gadget – hard – and watch the hilarious effect as the eyes of this doll gadget bulges and chokes. This gadget is available at amazon.com for $12.99
Image credit: body-philosophy.net
USB Punch Head
Have a sworn enemy? Upload his/her photo on this gadget and it becomes an ideal punching head. Give it a few solid punches and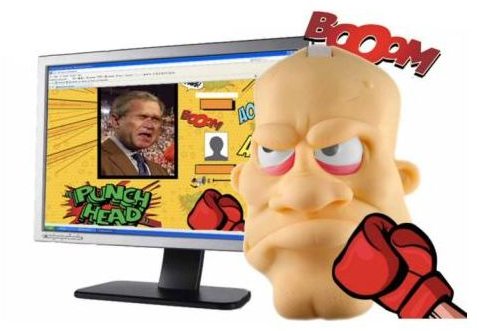 experience a stress-free and relaxed state of mind. The gadget has an on-screen face that gets disfigured and you hear the proper "ooooh", "aaah", "ooow" to get instant relief and satisfaction. You can buy this gadget at gadget-box.com for about $35.
Image credit: binbin.com
The emWave
The emWave reduces your stress by monitoring your body and telling you what to do to get your mind, body and emotions back to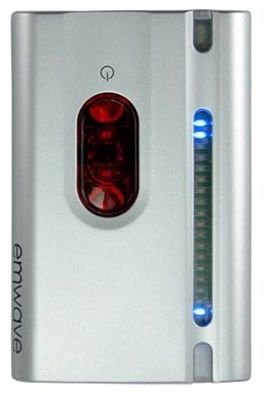 normal. This gadget is developed by a doctor with the help of scientists to give stressed out people an effective relief from stress by this scientifically advanced stress reliever. It is available at amazon.com for $196.94.
Image credit: gearlog.com
Interesting Gadgets
This was my list of top stress relief devices. I hope you found them useful and interesting. Which is your favorite from this list? Leave a comment and let us know.
Check out these futuristic kitchen gadgets and unusual kitchen items to help with your cooking and make your kitchen look more beautiful.
Do you often miss phone calls? Then check out this beautiful Bluetooth bracelet and never miss a call again. Also check out Top 10 talking alarm clocks.
References