Novelty Alarm Clocks: The Best Unusual and Amazing Novelty Alarm Clocks Make Great Gifts!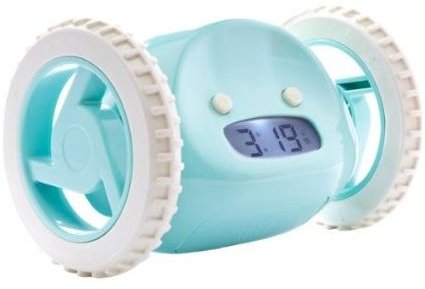 If there is one thing everyone has in common, it's hating to get up in the morning. Now there is an answer for your morning blues - high-tech novelty alarm clocks that will rouse you from your slumbers and leave you with a smile on your face. Check out these amazing novelty alarm clocks that will ensure you get out of bed on the right side every day.
The Clocky Alarm Clock
Nothing will wake you up like having to catch an alarm clock that runs around the room emitting pesky beeps, which is exactly what the Clocky alarm clock does. At the appointed time, it hurls itself off the dresser and will lead you on a merry chase around the room. And when you catch it, you have the option of hitting the snooze button and doing the same thing all over again in 9 minutes.
Flying Alarm Clock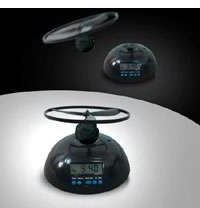 If an alarm clock that runs around your room is too passé for you, how about an alarm clock that takes off at the set time and flies all over the bedroom. Once you have caught it after a thrilling aerial chase and deactivated the alarm, you are bound to be wide awake and ready to face up to any challenge.
The Flying Alarm Clock also made it on our list of the Top 10 Funny Alarm Clocks.
Gun-operated Alarm Clock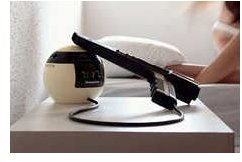 Get up like Doc Holliday with the gun-operated alarm clock. When the alarm goes off, you get to switch it off by shooting at it with a retro-fitted old light gun whose tilt angle can handily also be used to set the time and alarm. So you can begin your day by scoring a bulls-eye every morning.
'Smash' Alarm Clock
Who hasn't wanted to smash their alarm clock in the morning? Alas, most people have had to control their anger at being rudely awakened, but not anymore. The 'Smash' alarm clock has been designed to absorb blows, allowing you to not only find an outlet for your justifiable rage, but deactivate the alarm at the same time.
Wake n' Bacon Alarm Clock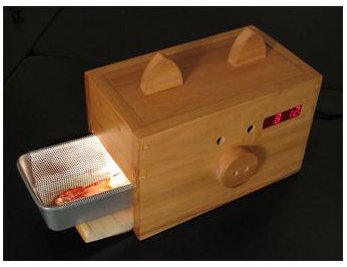 Next on our list of the best novelty alarm clocks is the Wake n' Bacon. Who wouldn't like to wake up to the sizzling smell of bacon? You place a frozen piece of bacon in the alarm clock the night before, and it starts to get cooked 10 minutes before the time you are due to get up. This means that you are woken up by the delicious aroma of freshly cooked bacon rather than a shrill alarm. Ahhh! The perfect start to any day.
Shape Up Alarm Clock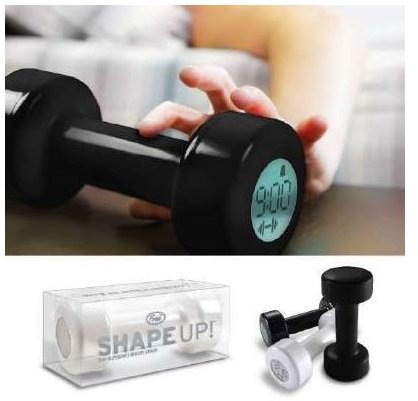 Develop your biceps and your bedroom habits at the same time with the Shape Up Alarm Clock. This clock will buzz you in the morning and won't switch off till you do 30 reps with it - a bit like the drill sergeant you never had. And once you are done, you definitely won't be planning to hit the pillow again.