The Best Unique Salt and Pepper Shakers/Grinders for Your Dining Table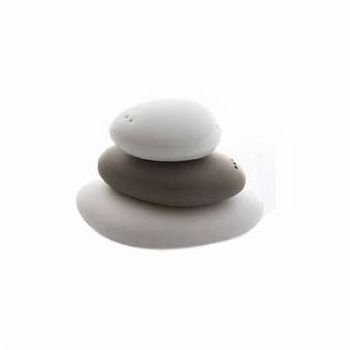 Distinguish Yourself with Unique Salt and Pepper Shakers & Grinders
Salt and pepper shakers and grinders are an inevitable part of every dining table and/or kitchen. So, why not buy the ones that are attractive and pleasing to the eye? Unique salt and pepper shakers/grinders are hard to find and they are costlier than the ordinary ones. But since these are a long term investment, sparing time and money to buy unique salt and pepper shakers/grinders is worth it. Over the internet, plenty of stores sell these products at an affordable rate. You can either opt to getting them shipped to your address at an extra cost or collect the purchase at the shop, whichever is convenient. The designs are what primarily contribute to the uniqueness of the salt and pepper shakers and grinders since their usage cannot widely vary.
Unique Design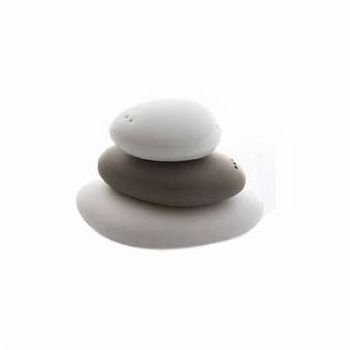 SFMOMA sells one such unique salt and pepper shaker which is designed by Woody Hsieh. It is made of porcelain and forms a zen-like structure of three stone shaped containers. The top holder is for salt, the middle one is for pepper and the bottom container can be used to store sauce, syrup or oil. These do not only look novel but also extend the purpose of a salt and pepper shaker by adding a container for an extra item.
Cartoon Shaped
If there are kids at your home, there is nothing like a cartoon shaped unique salt and pepper shaker to delight them and enhance their
dining experience. This site offers you a wide range of cartoon salt and pepper shakers that make your dining table bright and colorful. Be it the lovable pair of 'Popeye and Olive' who delight your children, or the naughty and sweet Tweety who makes them smile, or the lovely couple 'Pepe and Penelope' who thrills them, this site offers them all at an affordable cost.
Talking Hands?
This website offers you a unique salt and pepper shaker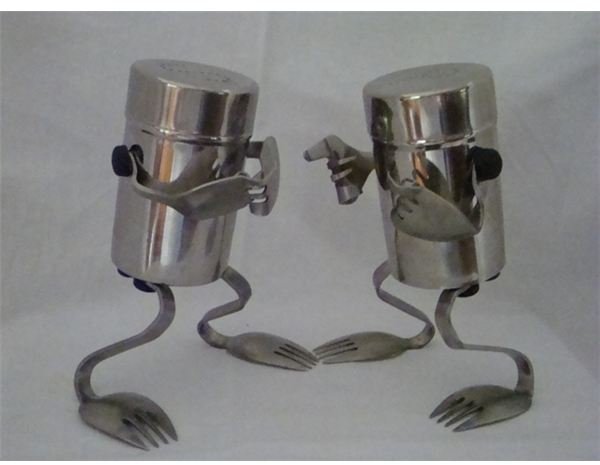 that is made of stainless steel and strikes a completely new design of talking hands. These are easy to wash and clean and so can guarantee a very long life time. Since these are hand crafted, the design is accurate to the inner most detail and gives them a fun and funky look.
Many Great Ideas
If you are looking for unique salt and pepper shakers/grinders then a grinder that effectively houses both the condiments is sure to impress you. Bodum Twin Dual salt and pepper grinder is a good option in this case. Since it is a single container housing both salt and pepper, it results in space saving. The grinder also has adjustable grinding mechanisms to adjust the coarseness of salt or pepper. Another salt and pepper grinder set that looks different and has a very effective design is 'Chef'n Grinders, Mini Magnet 2 piece set'. This set is fitted with a magnet thus enabling you to attach these to fridges or other magnetic surfaces. These products can be bought at Amazon and ordered for shipping as per your convenience.
Read The Best Electric Pepper Gringers for a look at some other great options. Or, if you're in the market for something a little more unique, check out Battery Operated Salt and Pepper Mills that Light Up for additional ideas.