The Smallest Bluetooth Headset Showdown!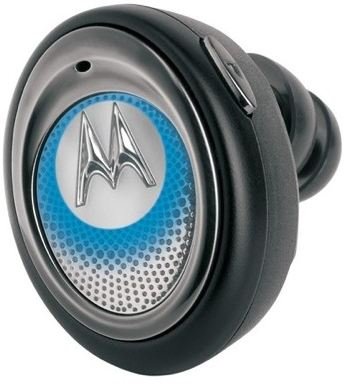 What Makes a Good Small Bluetooth Headset?
Small Bluetooth headsets are small in size, but have the same amount of features as a regular bluetooth headset. If the size of the headset is the same size as its spec sheet, then try to find another model. The two most heard of brands of small Bluetooth headsets are both powerhouse companies - Motorola and Nokia, but smaller companies like Celleden and Invisio have been producing some good reliable models for some time now. Here is a rundown of three of the best.
H5 Miniblue
The H5 Miniblue
Motorola's H5 Miniblue is pricey starting from $59.99 at most online sites, and more still in retail stores. The unique design resembles an ear plug, and that is exactly how it works. It comes with up to four ear tip sizes in order to be more of a custom headset than the rest. The headset's unique design blocks out a lot of outside noise and has a longer range than most traditional headsets. Although perfect for spy movies, it has an extremely short talk time of just 1.5 hours and a standby time of 7.5 hours. Overall, it has decent price for the value and grace of the headset, but probably should not be used by someone who talks for extended hours and frequently uses their phone throughout the day. For other Motorola headsets, read this roundup of Bluetooth Motorola headsets.
Invisio G5

The Invisio G5
The Invisio G5 is one of the best compact Bluetooth headsets there is. It is only 3.3 cm long and 1.6 cm wide, and is said to weigh approximately 6 grams, making it one of the lightest and smallest headsets. This headset features almost four hours of battery life while on the phone, and up to 150 hours of standby time. It is basically a mini version of a larger headset, which features longer phone time without the reduction of battery life.
The headset comes with a case that also charges the headset. The price for this headset is said to range from $50 to $99 depending on where one buys it, but it is available almost everywhere online and with most cell phone carriers. The design of the headset is not very appealing, but it makes up for it with an unrivalled level of comfort, its extended battery life, and its decent price.
Celleden ADB-2388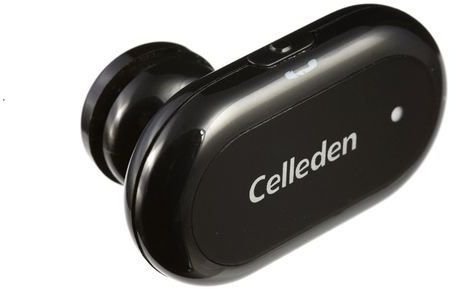 The Celleden ADB-2388
The Celleden ADB-2388 is very much like the Invisio G5 in terms of its functions and features, but in addition it has its own unique design it is not considered to be as comfortable. This model is currently no longer in the market as the company has stopped producing it, but there are still used and new items throughout the online community.
It was among the first headsets to come in different colors in the United Kingdom; however, it terms of prices, it is said to be cheaper than the above two models, and this contributed to its rapid sales during its first release on the international market. Overall, this headset is great on price, has an innovative design, a good level of comfort, and comes in custom colors. However, due to its lack of marketing in the United States, it is not available to most consumers. This is a shame as it could easily be one of the best buys if you can find one.
Which is Best?
One must weigh the price, availability, design, and other features that are unique to each headset in order to buy the smallest Bluetooth headset that suits that person the best. We have looked at three equally small Bluetooth headsets that vary slightly in size, price, and effectiveness. Out of the three, you have to decide which one best meets your needs and your budget, but all are sound buys for consumers.