Six Cool Futuristic Kitchen Gadgets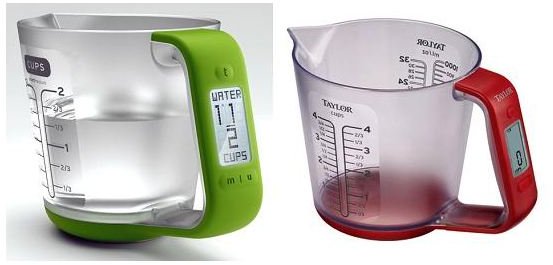 Smart Measuring Cup
The Smart Measuring Cup is one of the coolest futuristic kitchen gadgets. This measuring cup has an LCD display on its handle, which
reads out measurements in the digital format. The LCD display not only displays measurements but also does unit conversions!
This stylish jug beautifies your kitchen shelves and allows you to measure your ingredients with great accuracy.
LFrit Toaster
This is no ordinary toaster. You can have three levels of toast to choose from. Press the button and select level 1 (lightest), press it twice to go up one level and thrice to reach the maximum level. Press it again to go back to level 1. The toasted bread, when ready, is pushed out of the gadget via a transmitter and goes straight to the plate. How's that for convenience?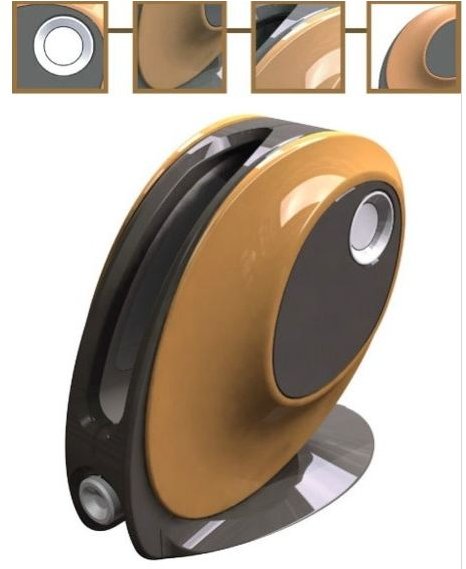 Sook
This is a wireless gadget for your kitchen, designed at Electrolux Design Lab. It is a recipe book, which utilizes the internet for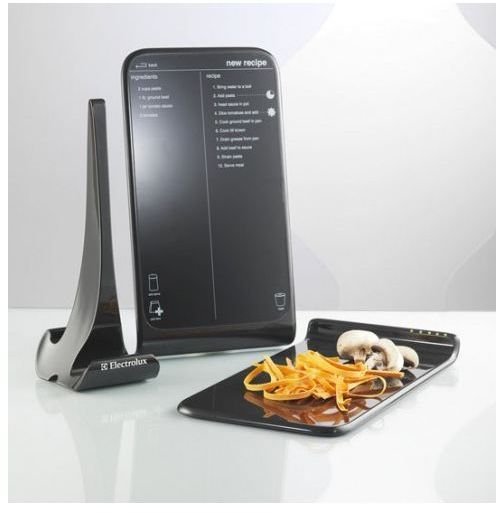 downloading, sharing and generating recipes. Imagine the hassle-free way you can decide on a nice recipe every day. These can also be shared on social networking websites – directly from your kitchen.
Scan Toaster
Yep, you guessed it right. This is a toaster as well as a scanner. So now you can have very interesting designs printed on your morning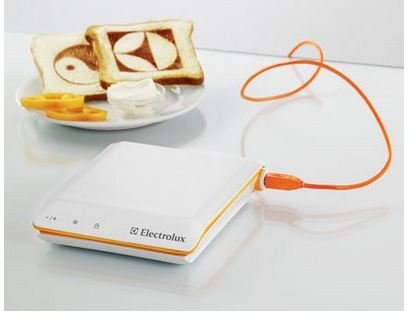 toast. You can even have news items printed on the toast. Once connected to the power mains, it will download different designs for your toast. It even has the ability to download current time, latest news headlines, and weather.
What a different way to catch up on the news every morning!
Media Chef Digital Cookbook
This is a digital cookbook that comes packaged with 48 cooking instruction videos from Biran Turner, a top notch chef. You can use the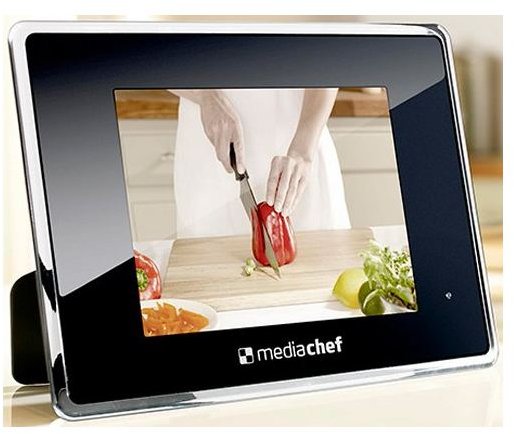 included remote control to pause or play the videos. The recipes are all right there, you only need to download them. You can also use this device as an MP3 player or a digital photo frame. An interesting kitchen gadget that will enhance your time during cooking in your kitchen!
IntelliSteam Steamer
Who doesn't love delicious oily, fried food? But the downside to these delicacies is health hazards. This steamer called the Morphy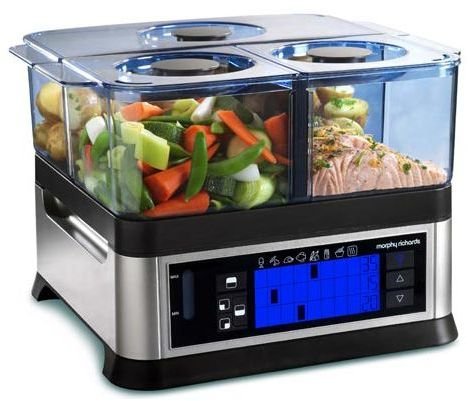 Richards Intellisteam steamer cooks meat, fish and vegetables in a 'smart' way. It preserves the nutrients inside meat, fish, vegetables, etc., allowing you to get most out of the food. There is a digital timer as well as an alarm featured on this gadget. The gadget also features a backlit LCD screen, immediate steam production, water gauge (very visible), and external top up of water. This gadget is completely dishwasher friendly. The gadget is easily capable of cooking chicken, vegetables, rice, fish, and more. Along with all that, there is a Personal Memory function that aides a user to eat a balanced meal with all the right ingredients (especially vitamins). The maximum volume of food that can be cooked in it is 8.2 liters, which is perfect for around 4 adults.
This was my list of futuristic kitchen gadgets. Like them or hate them? Leave a comment below, letting us know what you think!
Image Credits