Unusual Kitchen Gadgets: Top 17 Strange and Unusual Kitchen Gadgets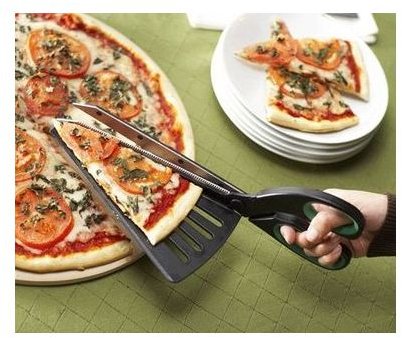 Unusual Kitchen Gadgets
1. Pizza Cutter Scissors
These make the task of cutting up a pizza easier. You just have to make a cut on the first slice, and then the scissors can
easily cut the rest of them up in the same size. No hassle pizza cutting for about $20.
2. Egg and Muffin Toaster
This one is indeed an unusual kitchen gadget. Why in the world would somebody want to make two fried eggs and toast muffins with one gadget? Well, if somebody does, then this gadget is for them. Two fried eggs and four English muffins in around 4 minutes.
3. Egg Cuber
Well, if you don't like your eggs round in shape, you can use this weird gadget to shape them in a cube! Oh well, enjoy a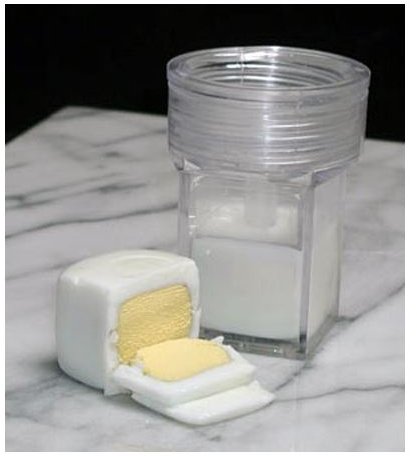 'square' meal!
4. Roll n Pour Gadget
This gadget allows you to pour a glass of soda even if your hands are dirty. This is all due to the bottle being able to roll sideways on this contraption and pour out the drink easily.
5. Medieval Espresso Machine
No, this isn't an ancient way to torture enemies. It is simply a coffee machine designed to scare the willies out of your guests. The machine comes in the shape of a sleek, metallic torturous device, but is definitely harmless.
6. Alligrator Kitchen Gadget
This veggie grater comes in the shape of an alligator and when it's used, it seems as if an alligator is flashing open its jaws and showing its teeth!
7. Banana Handle
If there is any danger of you handling hot bowls with your bare hands, then you should consider using this innovative handle, which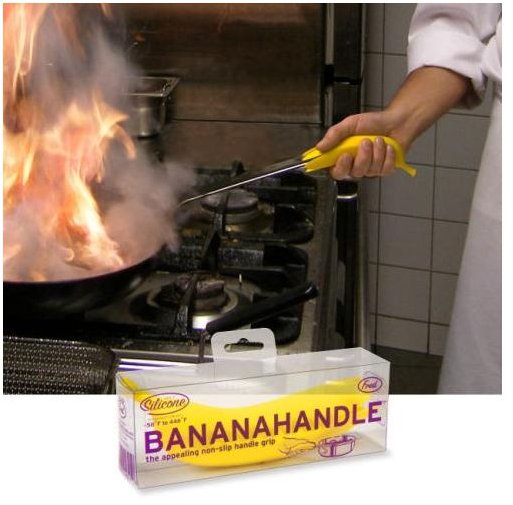 looks like a banana.
8. Cherry Chomper
This unusual kitchen gadget is shaped in the form of a man whose mouth is the place you put the cherry, and press its head down (so that it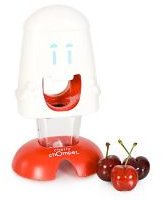 makes a chomping motion) in order to separate the pit from the cherry. So much more fun than the conventional way of removing the pit via the mouth only!
9. Kernel Cutter
This gadget moves down the length of the corn to separate the corn from the cob easily and without any pain of pulling clumps of corn out by hand.
10. Duck Can Opener
This is a funny gadget that makes the sound of a duck quacking when you open your cans with this duck can opener.
11. Egg Separator
This is one of the grossest gadgets of all. As you put an egg inside the contraption shaped like a human face to separate the whites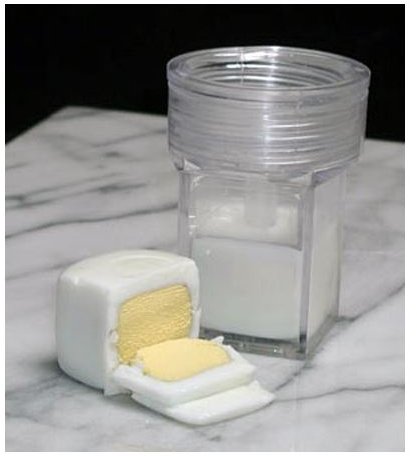 from the yolks, the whites run out of the nose, making it look as if snot is trickling out. Funny, though.
12. Pig Nose Bowl Cover
This is guaranteed to make you smile when you cover your food with a pig nose bowl cover.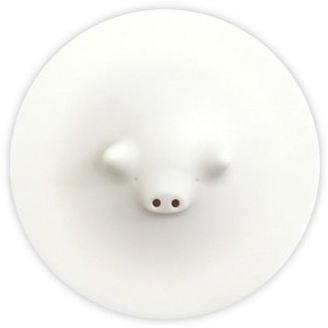 This unusual kitchen gadget was also listed as one of the top 10 funny kitchen gadgets.
13. Fresh Sensor
Hold this gadget about an inch from meat, press the button and wait for thirty seconds and find out if your meat is fresh enough
14. Finger Forks
Want to look like you have forks as fingers? Then use finger forks to scare your peeps.
15. Play Station 3 Grill
You probably have seen many models of the PS3 but this one is truly unique. After seeing this, I could easily say that this model is the hottest PS3 ever made!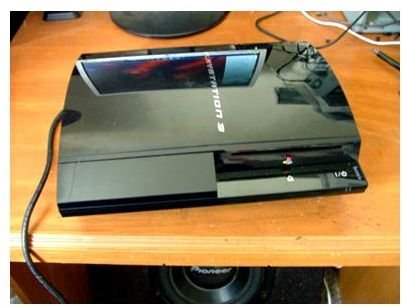 16. Smoking Gun
Put some hardwood sawdust in the pipe of this gun, light it up and then smoke your vegetables, meat and any other food you like to smoke.
17. Pac-man hothead kitchen gadget
For those who love the Pac-man game then check out this Pac-man styled gadget that will help you to take out hot food items from the oven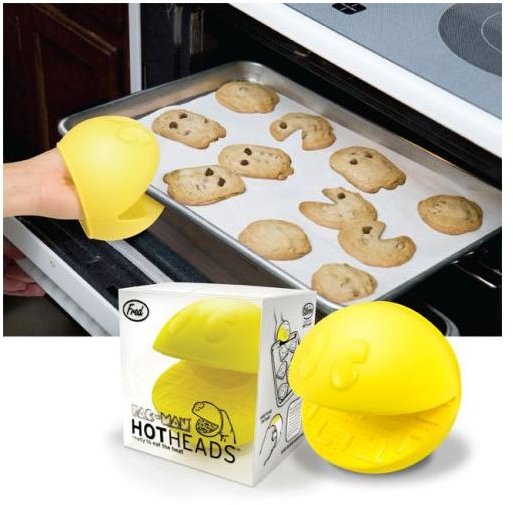 .
Image Credits: