Spy Camera Watch Buying Guide: What to Look for in a Spy Camera Watch and Top 5 Recommendations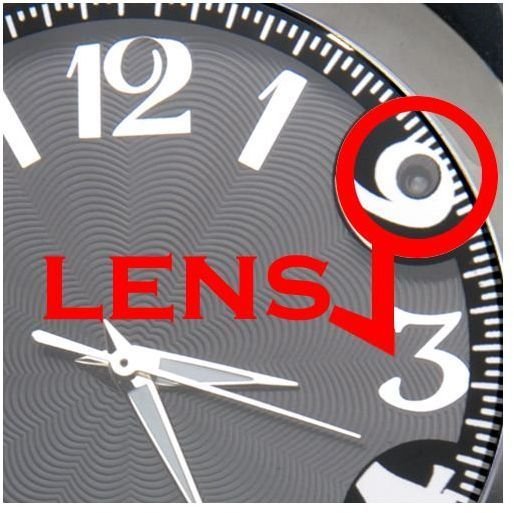 Spy Camera Watch Types
Apart from the normal spy camera watch, there are also other types available, such as the model with a wireless option or the waterproof model.
The wireless spy camera watch comes with a wireless DVR with an LCD screen, which could be used to view what is being recorded. There's also the one touch button for recording into a SD card which could be inserted into the wireless DVR.
The underwater model has similar features to other spy camera watch models and the added benefit of being able to record video underwater up to a depth of 30 meters.
Once you've decided which type you need, you can now focus on the features that come with a spy watch camera.
Storage Capacity
If you're going to do only the occasional recording, then you could go for an entry level model which comes with 4GB of storage space.
If you're a private investigator or law enforcement officer who needs to make several video recordings in a single day, then it would be wise for you to go for the largest storage capacity available. There are models with 16GB of storage space. It would also be wise to go for a model which supports recording into SD cards, in case you run out of storage space while recording. There are spy camera watch models that support SD cards up to 8GB.
One way to maximize storage capacity is by recording at a lower resolution.
Battery Power
The last thing you would want is run out of battery power in the middle of an important recording.
You're bound to run out of battery power sooner or later. So, you should look at the charging options. If you'll have your laptop computer with you most of the time, you would want to ensure that there's the charging option via USB. Some spy camera watch models only come with charging via AC option. Some models even offer you a travel charger which comes handy if you're always on the go.
The best option is to have both the USB and AC charging option.
Video Resolution
Of course you would want the best quality video from your recording. You must, however, bear in mind that the higher the resolution you record in, the more storage space your recording would consume.
Still, you would want to choose a model which records at the highest resolution possible. There are models which can record up to a resolution of 1280 x 960 at 30 frames per second. Video capture resolution starts at 320 x240, but 640 X480 usually delivers impressive video.
Video Formats
Does the spy camera watch record in PAL or NTSC or both? What format does it record in? AVI and MP4 is standard, but you have to watch out for proprietary video formats that may not be recognized by your video editing program.
Parting Tips
Additionally, chose a spy camera watch that feels comfortable on your wrist. Avoid models with a sci-fi look, normally worn by robots. You will only draw the attention of those around you. Just go for a common design which nobody takes a second look at.
Spy Camera Watch Recommendations
Waterproof Watch Camera – available for $149.99 at Spyville
Secret Agent Camcorder Watch - available for $199.95 at BrickHouse Security
Spy Camera Watch - Surveillance With Style - available from Chinavision for $42.20
Mini Spy Camera Watch Pinhole - available for $51.56 from EC51
Wireless Spy Watch Video Camera with DVR - available for $399 from David Steele