Anti-Sleep Devices For Pilots - Looking at The Anti-Sleep Driving Alarm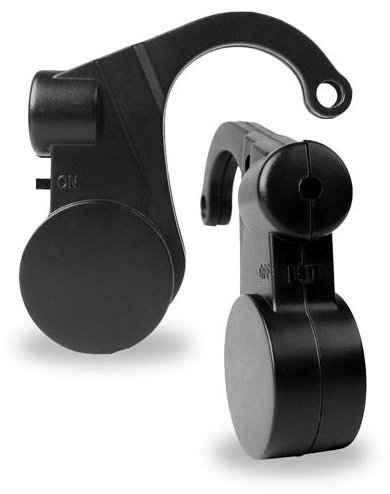 Anti-Sleep Devices for Pilots
Sleep is precious to everyone but dozing off at the wrong moment can have catastrophic results. Some individuals have jobs that require
them to stay awake during the odd hours of the night, such as a security guard, a pilot, a truck driver, or simply a student preparing for his/her exam. Though all these individuals try to remain alert during their jobs, the sandman always manages to get the better of them. Now you do not have to worry about being caught snoozing on the job thanks to the innovative anti-sleep device for pilots, called the Anti-Sleep Driving Alarm.
Showcasing a high probability of saving lives in the air or on the road the anti-sleep alarm is a better option than consuming too much caffeine or trying other ineffective methods. This device promises to keep you awake and works well for all airplane pilots and, of course, other night drivers too.
Image Credit: image3.examiner.com
Features (5 out of 5)
Featuring the ergonomic design and the vibration option, the light weight Anti-Sleep Driving Alarm looks great on your ear. The alarm has three button cell batteries that can last nine to 10 months with normal usage. Besides airplane pilots, the anti-sleep alarm is also a great device for truck drivers, security guards, nurses, convenience store nightshift, late-night coders students and all those individuals who are required to work for a period of more than 15 hours. The best part of the Anti-Sleep Driving Alarm is that it boasts a fool proof system that will not go off if you are up and running.
We all know how all of us dread those few months when the work load is overwhelming and though we are sleepy and exhausted, stopping is just not an option. No need to worry, the Anti-Sleep Driving alarm is working right by your side.
How it Works (4 out of 5)
The Anti-Sleep Driving Alarm effortlessly rests on your ear and with the help of a beeping resonance and vibration wakes you up as your head tilts forward forty five degrees or more. All you need to bring the device in action is to put it on your ear, turn the button on and let it beep when you fall asleep. You can't adjust the angle for when the alarm should go off. I wish this option would become available soon.
Specifications (5 out of 5)
Ergonomic Design – comfortably fits around back of your ear, just like a pair of glasses
Dimensions: 67mm x 23mm x 18mm
Lightweight
Color: Black
Price to Value (5 out of 5)
Providing safety and security, the Anti-Sleep Driving Alarm is an amazing deal, costing only $5-$10. The Anti-Sleep Driving Alarm can be purchased from various online retailers, including chinavision.com, eBay.com and kahtec.com.
Love it or hate it? Leave a comment letting us know what you think about this anti-sleep device.