What are the Best eBook Readers for Kids? View Our Child-Friendly Favorites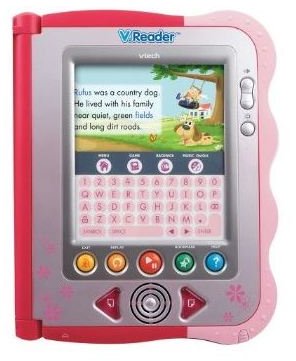 The bulk of eBook readers today have mostly adults in mind. eBook readers for kids are rare, but if you look hard enough, there are eBook readers out there that can cater to kids. Children have different needs when it comes to reading and that's why not all eBook readers are recommended to be used by children.
What should I look for in eBook readers for kids?
Children respond better to a book if it contains large and colorful graphics. Since most of today's eBook readers focus more on text, most of them are monochromatic. This will look dull in kids' eyes. Since most eBooks are not in color, you can compensate for that by picking touchscreen eBook readers. It doesn't even require sophisticated features because for children, the important thing is moving from one page to the other. An eBook reader with simple navigation controls is your best bet.
Since it would be handled mostly by children, it is advised that you look for an eBook that is sturdy and maybe even spill-resistant. You will probably need to clean its surface a lot so an eBook reader that doesn't stain easily is a good choice. It also needs to be lightweight for obvious reasons. Lastly, it needs to have a reasonable price.
Now that we know what we should look for in eBook readers for kids, here are some suggestions:
VTech V.Reader Animated E-Book System
VTech V.Reader is the only eBook reader currently available that is designed specifically for children. It covers all the requirements we've discussed in the previous paragraphs like vivid graphics in color, easy navigation, durability and a lightweight body. Available eBooks for this device are obviously aimed at kids. They are animated and colorful stories that include exciting music and sounds. If you're looking for a purely child-centric device, this is your only option. You can get it for $59.96.
Sony Digital Reader Pocket Edition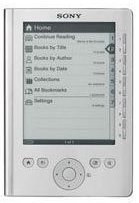 If you want your kids to get started in reading text in long format, this eBook reader is a nice way to get them started. It's lightweight so kids won't have a problem carrying it around. It does contain advanced features that may go unused unless your kids are old enough to handle sophisticated devices. This eBook reader goes for $148.97.
Ectaco Jbl-en Jetbook-lite Ereader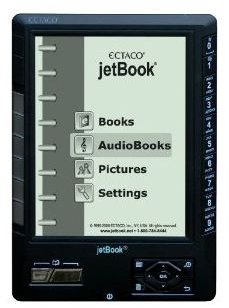 Like the Sony Digital Reader Pocket Edition, this eBook reader is lightweight and can easily be handled by kids. It has more advanced features, though, but this might be a good thing. Its advanced features include auto page navigation and bookmarking, features that children may find useful and easy to use. This eBook reader can be bought for $129.27.
Barnes & Noble Nook eBook Reader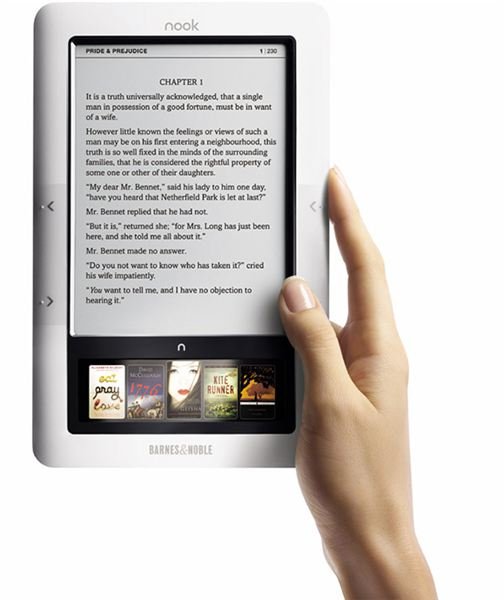 The Nook will definitely appeal to children with its touchscreen display that is in color. It also has a built-in dictionary that children will find useful and educational as they learn word meanings while they're reading an eBook. This is an advanced eBook reader, though, so the price may be a bit steep for an eBook reader for kids. The price is $239.99.
Kindle 2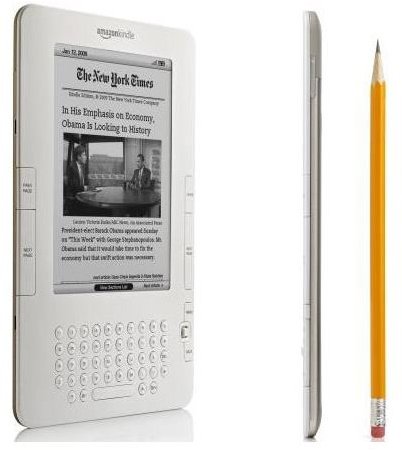 Like the Nook, the Kindle 2 also has a built-in dictionary that will provide kids with an educational experience. The Kindle is also lightweight, making it easy for kids to read eBooks while in bed or somewhere else they can be comfortable. It can store as much as 1,500 books which kids and you can share. Battery life is excellent, kids can charge only once a week if they are using WiFi but if not, they can charge only once for every two weeks. The price is $189.00 and, like with the Nook, it may be a little steep for an eBook reader for kids.
There are also used Kindles available online but before adding one to your e-shopping cart, make sure you know what to consider when buying a used Kindle.
You may also be interested in reading the Pros and Cons of Books vs. eBook Readers and Learn How eBook Readers Work.