Where Can I Read eBooks For Free? Discover What Websites are The Best Resources for Reading eBooks for Free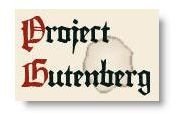 Top 10 Resources For Finding Free eBooks
Where can I read eBooks for free online? Well, there are a lot of great places on the internet that allow you to read and download free eBooks. Below are some websites detailing a multitude of reading and downloading resources and how they can suit almost any readers taste. Some sites allow you to read books right inside your browser, while others provide downloads to your PC or devices such as your Kindle or iPhone.
1. Project Gutenberg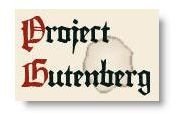 Project Gutenberg is a public domain that offers multiple collections of eBooks that are pulled together by thousands of volunteers. They are very popular and have been around for quite some time.
2. eBookSpyder

eBookSpyder is a free resource for finding technical eBooks. Many commercial technical books can be found here.
3. Google Book Search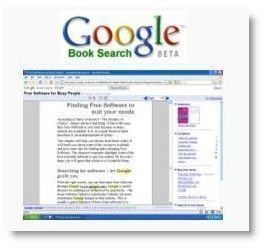 If you're into classic books, give Google Book Search a try. They offer a book-like interface service that allows users to read classic eBooks on their website. When using this service, choose the option for "full view books" under their option page for the best visual effect and ease of reading. Most people like to download eBooks, but this is an alternative option that allows users to read eBooks directly from a website.
4. BookGlutton

BookGlutton is a site that offers a collection of 1200+ books for online reading, as well as the added feature of group reading discussions. You can set up your own profile, invite friends and connect with other readers about popular books. BookGlutton provides various fiction, non-fiction and how-to books available to readers and you can also search by author. This site makes for a nice combination of socializing and reading.
5. Book-Pop

If you're looking for children's books, a great website to check out is Book-Pop. The creators have set out to provide imaginative cute stories that will get your kids creative juices flowing. They offer a wealth of illustrated stories for free and also have coloring pages, music and stories available for download. They recently received an award from Education World as the leading website winner in offering children engaging and colorful books that help to teach basic human values. Stories are categorized into three different sections on their homepage and each has their own table of contents. Reviews are favorable for this web enhanced reading adventure site.
6. e-CookBooks.net

If your taste gravitates toward reading about cooking, you could try e-CookBooks.net. They offer copycat recipes along with everything from Chinese to Mexican recipes. Their site does require that you have Adobe Acrobat installed for downloading, but it is free to get the plug-in and they provide the link on their homepage. A monthly newsletter opt-in allows you to keep abreast of new recipes that are loaded onto the website as well.
7. Everyonesreading.com

A series of romance books are available for download on everyoneisreading.com. For a limited time, the Mills and Boon publisher has made ten titles available from each of their series to celebrate their first year anniversary. You can also enter a competition to win a new eBook reader from SONY and sign up for a monthly newsletter.
8. Cliffsnotes.com

Get help with your homework and tests at Cliffsnotes.com. They offer a wide variety of free cliff notes and study guides in many different categories, from literature to math and sciences.
9. Podiobooks.com

If you like the idea of free eBooks online but would prefer to listen to them instead, Podiobooks is for you. They operate a free website that provides a host of free serialized audio books. You can decide whether you would like to receive a downloaded feed via e-mail or by listening to the eBooks directly upon downloading on your own schedule. What makes this website unique is the fact that 75% of all proceeds from listeners go directly back to the author. This creates a win-win situation for both the author and the listener.
10. Wattpad.com

Cross a dual feature website that offers free eBooks with the chance to share your original stories as an author with millions, and you get Wattpad. This combination reading/sharing site has caught on by storm and has quite a following on Facebook and Twitter. Wattpad has also gone mobile with a Wattpad application that allows readers to download eBooks directly to their mobile phones.