10 of the Coolest USB Office Gadgets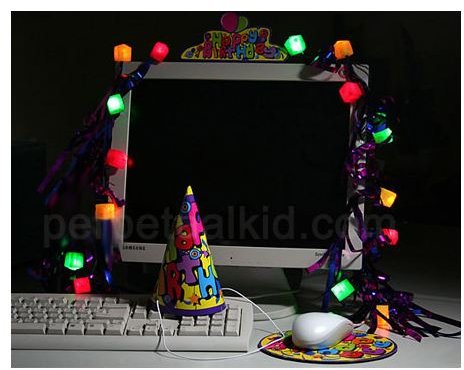 Overview
There are USB office gadgets that serve a purpose, USB office gadgets that are just for fun and then there are those that do a little bit of both. Following is a list of 10 USB office gadgets that are sure to brighten your work day.
1. USB Birthday Kit
How many birthdays have you spent at your desk? Unless you are lucky enough to work for a business that considers your special day a paid holiday, chances are you and your colleagues have eaten lots of cake and ice cream together. Why not make every office birthday a little more festive with a USB Birthday Kit from PerpetualKid.com? The kit includes a string of colorful USB powered lights that you can wrap around the honoree's monitor, a celebratory mouse pad and even a birthday party hat for $12.99.
2. USB Rocket Launcher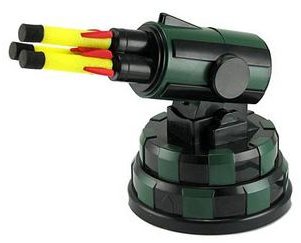 Do you have a colleague who constantly barrages you with his work overflow? Keep him at bay with these cool USB office gadgets. Plug the launcher into any USB port and you can shoot its three foam "missiles" up to fifteen feet in either direction using your mouse or keyboard as the control pad. The USB Rocket Launcher is available for under $25 at ThinkGeek.com
3. USB Stress Button

A wise person once said that if you are experiencing stress it means you are alive. However, sometimes work-related stress is just too much. That is where this USB office gadget comes in. The USB Stress Button bears a strong resemblance to the one used in a certain office supply chain's advertising. The difference is that this button connects to a USB port on your computer and, when pressed, a countdown appears on your computer monitor followed by your choice of three screen effects, such as a loud explosion. The USB Stress Button is $16 at USBGeek.com.
4. USB Aromatherapy Flower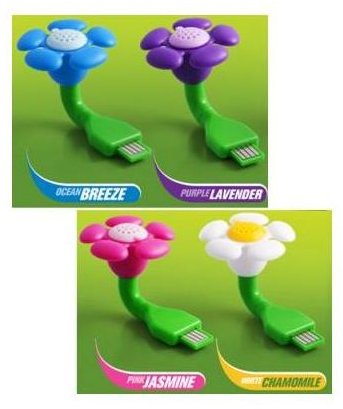 If you have stress-filled days but simply do not feel as though violence, even simulated, is the answer, perhaps this is the USB office gadget for you. The USB Aromatherapy Flower plugs into a USB port and releases soothing floral scents, such as ocean breeze, chamomile, jasmine or lavender. Each flower comes with three scent cartridges and each cartridge lasts approximately one month. Available at USBFlower.com for €9.99 (approx $12.50).
5. USB Greenhouse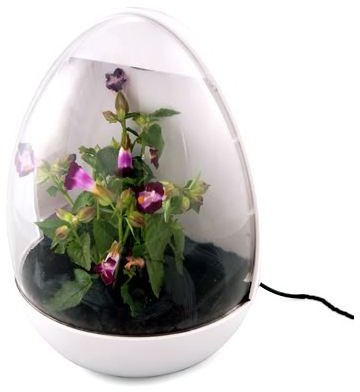 Plants make the air cleaner, make people feel more optimistic and may even help ward off illness. That is why the USB Greenhouse made our list of the top 10 coolest USB office gadgets. Along with the greenhouse, which plugs into a USB port with a four-foot cord, this kit includes everything you need to get started, including artificial soil, marigold seeds and instructions. The USB Greenhouse is available for around $25 at InnovaToys.com.
6. USB Roll Up Piano

Sometimes you just need to break up the hectic workday with a little music. That's when it is time to plug in the USB Roll-Up Piano. With features such as over 100 instruments, prerecorded songs and rhythms and functions to record your own beats, you will have the entire office belting out tunes. Not only can you play your favorite tunes on this cool USB gadget, but you can also record and playback your music. When you are finished, roll up the keyboard and stash it in your desk drawer. The USB Roll-Up Piano is $47 at USBGeek.com.
7. USB Desk Vacuum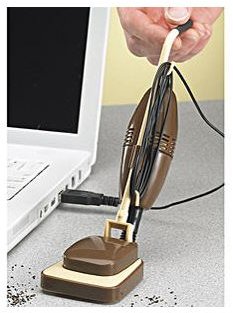 If you frequently lunch or snack at your desk, you can end up with crumbs everywhere. With the USB Desk Vacuum, cleanup is a little more fun. Unlike more utilitarian keyboard vacs, this office gadget is a miniature, retro-styled upright vacuum with a 45-inch cord. The USB Desk Vacuum is just under $20 at WhateverWorks.com.
8. USB Pencil Sharpener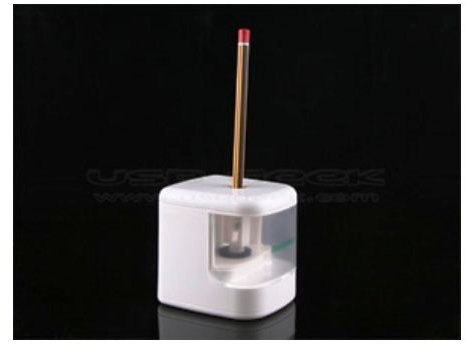 Prefer to jot down potential appointments and brainstorming ideas in pencil? If so, you will adore this USB office gadget. The USB Pencil Sharpener not only grinds your pencils to a precisely sharp point, it also puts on an LED light show while doing it. Simply plug the sharpener into any USB port, insert a pencil into the sharpener opening and enjoy the display. The USB Pencil Sharpener can be yours for $17 at USBGeek.com.
9. USB Dictionary and Thesaurus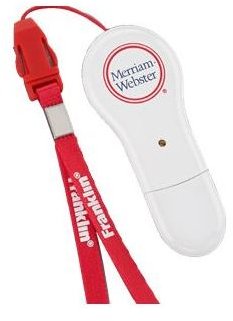 If you are a logophile or simply need to look up words on a regular basis, you will appreciate the Merriam-Webster USB Dictionary and Thesaurus Portable Storage Device. While it resembles an ordinary flash drive - and is indeed a functioning portable storage device with 256 MB total memory - it is also a dictionary with 300,000 definitions, a thesaurus with 500,000 synonyms and antonyms. It includes a grammar guide, a crossword puzzle solver and more, as well. The Merriam-Webster USB Dictionary and Thesaurus Portable Storage Device is a steal, currently available for $3 at Franklin.com.
10. USB Mini Paper Shredder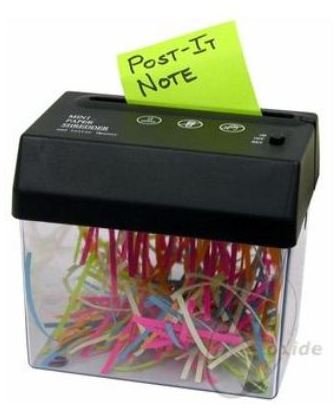 Tired of walking back and forth to the copy room to shred confidential papers? No sweat. Simply plug in the small yet powerful and ultra-handy USB Mini Paper Shredder. Shred notes, receipts and other small yet sensitive papers right from your desk. It acts as a letter opener as well. The USB Mini Shredder with Letter Opener is $15.99 from Xoxide.com.