What is a Bluetooth Bracelet? Looking at the BluAlert Bluetooth Bracelet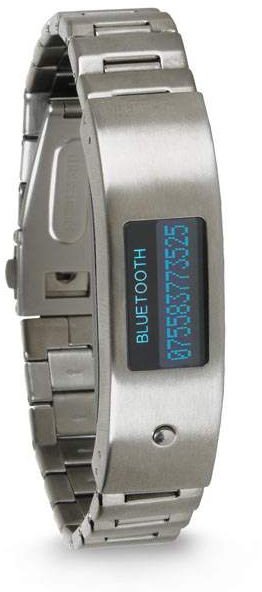 The Buzzing Bracelet
It can be frustrating when you miss a call because you can't hear your mobile phone ringing. Well, with a Bluetooth bracelet you'll never have to miss a call again. Bluetooth bracelets are a revolutionary invention that gives you increased and discreet awareness of an incoming call, email or a text message.
Your phone is sitting in the dark folds of your coat pocket or perhaps at the bottom of your bag. With the loud noise around you, you will never hear it ringing. Maybe it's your boss informing you of an unexpected meeting in Venice, your mom saying she has won a lottery for a prize of $10 million or your girlfriend saying she has wrecked your brand new car. Whoever might be calling, it might be important for you not to miss any call.
The Bluetooth bracelet lights up an
d buzzes on your wrist when your mobile phone rings, alerts you even when your phone is lost in the darkness of your bag. Even in the boisterous dance floor or noisiest shopping mall you will not miss a call when the Bluetooth bracelet is on your wrist. It's also great for use in silent places or for occasions where juggling calls is inappropriate.
You can also reject a call by pressing a tiny button on the bracelet. Maybe you are in a meeting and can't answer a call or perhaps a stranger is disturbing you with prank calls. By pressing a tiny button on the bracelet, you can cancel a call without taking the phone out of your pocket.
Image Credit: www.markstechnologynews.com
Bluetooth Bracelet as a Security Device
Bluetooth bracelets can also act like security devices. They will not go more than five meters away from your mobile phone without giving you a buzz. This feature comes in handy if you leave your house without the phone, the bracelet would alert you and you could go inside and get your phone.
It is also great if you forget where you put your mobile phone. You start looking for it and as you come within a radius of 5 meters from the phone, the bracelet would display the Bluetooth sign, indicating that the phone is near you**.**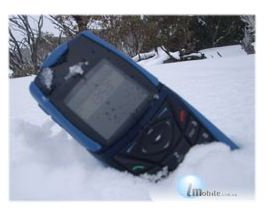 Image Credit: www.imobile.com.au
BluAlert Bluetooth Bracelet
There are many Bluetooth bracelets out there and all are of similar specifications. The BluAlert Bluetooth Bracelet is stylish and fashionable that comes with the following specifications:
Color: Available in Stainless Steel and Black color
Charge time: 3 hours
Standby time: 100 hours
Caller ID: Yes
Time Display: Yes
Message and Email Alert: Yes
Bluetooth: Compatible with 1.1, 1.2 and 2.0
Frequency: 2.4GHz
Display type: Color LCD
Band size: Resizable from 7.5 to 9.5 inches
Weight : 200g
The bracelet can be purchased from various online retailers including eBay.com, Amazon.com and Thinkgeek.com and the price ranges from $30 to $50.
The BluAlert Bluetooth Bracelet promises to keep your communication lines open at all times. It does not only look cool but also makes your hectic life just that much easier to manage.