Man Cave Gadgets to Liven Up The Room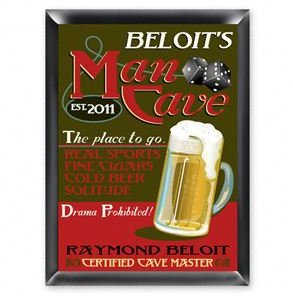 When Christmas comes to the man cave, it usually means sports, beer or babes. While the traditional six-pack of imported brew is always a welcome gift, there is something impersonal about it. Giving a thoughtful man cave gift can seem like a daunting task and doing it on a budget makes it that much harder. Good news: we have compiled our top 10 list with the gift giver in mind.
Pub Sign
Every man cave needs a name, and what better way to announce it than with a personalized pub sign? Whether it is a poker room sign, a personalized dartboard, beer menu or fishing tournament placard give your man's room an identity. These are high quality pieces, not some cheap molded plastic. They are available for around $30.00 from guyville.com.
Stadium Sign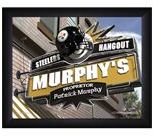 Is your man a diehard sports fan? Is he zoned out for four hours every Sunday during the fall? If so, his man cave is a prime candidate for a personalized stadium sign. Any major sports team, college or professional can easily be found at guyville.com for $49.00. You may even be able to find them at local merchants in college towns.
Cherry Wood Humidor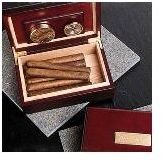 Every man's bar needs a nice humidor. Quality cherry wood humidors are widely available for between $40 and $50, and they will add a bit of class to any bar. For a connoisseur of fine cigars this is a fantastic gift. Show him a touch of class and help keep his choice cigars in premium condition while kicking up the style in his man cave.
Sports Team Clock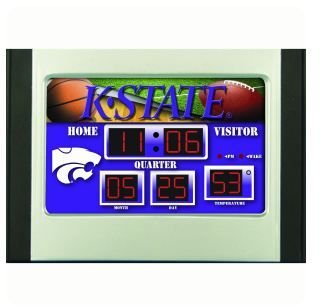 If you have had to tighten your belt and cut you Christmas budget a sports team clock I the way to go. Even if he won't admit it, there is time in the man cave and if he is going to have to acknowledge that, the best way is by honoring his favorite sports team. While there are digital models available, nothing really says man cave like an old style analog hanging on the wall. How much are these running nowadays? About $30 at local retailers and, depending on the model, between $15 and $45 on Amazon.com.
Personalized Pub Glasses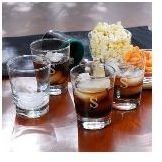 The man cave bar needs some official pub glasses. Whether they are personalized with the man cave name and proprietor logo or are simply a nice set with a recognized beverage name (Jim Beam, Budweiser, etc.) a four-glass set is a must. Depending on where you go and how personalized you get these can run you $12 to upwards of $70.
Jack Daniel's Poker Set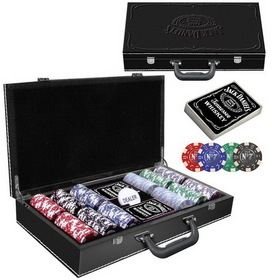 A poker room, or a man cave with a poker table, needs to have some high end feel to it. A nice deck of cards and customized clay chip set are a must. The Jack Daniel's poker set is fantastic and usually runs anywhere from $75 to $100. It has been spotted as low as $54 at OpenTip.com. This set contains 300 foil printed Old No. 7 poker chips and a dealer button contained in a leather-like case. Also included are two decks of Jack Daniel's playing cards. While the chips are nice, the cards are a bit flimsy and do much better as a decoration than for actual game play.
The Boogie Board LCD Tablet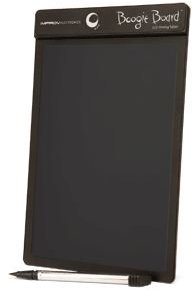 Remember those pads that you had when you were a kid, the ones that had the plastic stylus that you pressed against a plastic surface against a black board (kind of like carbon paper) that you peeled away to erase. This is the high tech version. The Boogie board is great for taking quick notes, leaving messages or just drawing doodles. Under $50, you are not going to find anything more fun than this.
The Glow Brick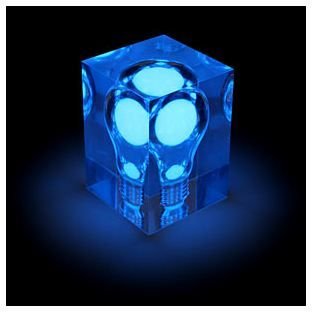 When you first look at this item, you might not know exactly what it is you are looking at. It's a glow in the dark light bulb encased in a clear acrylic box. It might not sound too interesting, but once you see it you will know why it would go perfect in a game room. It's not blindingly bright and does take quite a bit of light to charge but for sheer uniqueness, it cannot be beat. You can find both the blue and green versions on Amazon for between $35 and $45.
Bucky Balls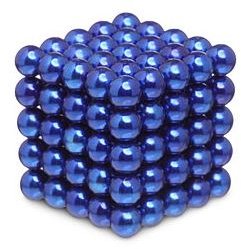 While Bucky Balls may not be the first gift that comes to mind when talking about a manly man gift, don't rule them out. The 216-ball pack is incredibly addictive and can keep the tinkering man busy for hours. They run about $30 and come in a range of colors and sizes. A set of these at the end of the bar won't be left alone for long.
Vintage Fishing Rod/Reel
What do you get for the avid fisherman's hideaway? How about a nice vintage fishing rod and reel? These can be found in antique stores (or more readily on eBay). This ornamental gift adds a bit of nostalgia to a modern man cave. Couple it with a set of old lures or a fly-fishing hat for a great combo gift.
Now that we have covered the top ten inexpensive additions to the man cave there is one more thing to mention, a mini fridge. These can be had for under $100 but they are not particularly energy efficient. If you can find one that doesn't cost an arm and a leg to run it may become your man's best friend. He'll love it even more if it is the right height to double as an end table for his favorite recliner. After all this talk about accessories you might be wondering if there is anything you can get to upgrade the home theater system in the man cave without breaking your budget. We've got you covered there too. Check out Beefing Up the Man Cave; Cheap Accessories for the Home Theater.
References