Gifts and Life Changers: A Complete Guide to Robots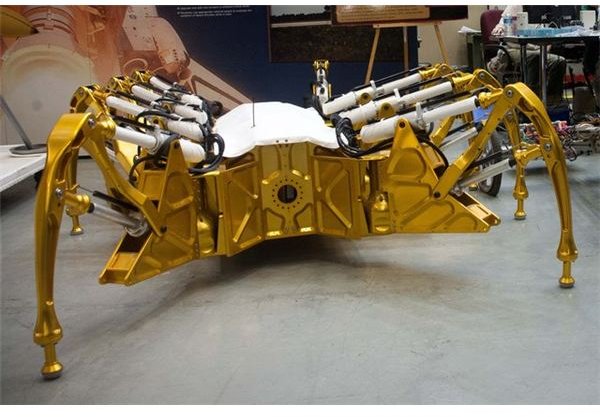 You may be familar with may of the robot types offered in this guide - having heard of them, but never having actually met them. These are the behind-the-scenes manufacturing giants that revolutionized the auto industry for a second time. The robots were the first tangible evidence that machinery could be used in the workplace. These are the forefathers of robots being developed today, and are still working just as hard as they did when they first went on line in the 1990s.
The Science of Robots
Some of the most basic knowledge in robotics comes from the structure of the robot itself. There are articulated arm robots that perform repetitive tasks, mobile self sensing units that travel around using infrared sensor technologies, robotic extensions that can be manipulated by human controllers and a very few anthropomimetic robots that resemble rudimentary humans in both form and function. The most prevalent of these are the articulated arms.
Even though articulated arms dominate the landscape of robotics at the current time, robotics is advancing at an exponential pace. At the current rate of growth, we will be seeing more robots, in more forms, doing more tasks that are currently only capable of being completed with human assistance. As the current uses of robotics expands into new territory, the future of robots will be in our homes, in our cars, and in virtually every phase of our lives.
Household Robots and Robot Kits
Although predictions have put robots in the homes of all Americans by the year 2025, there are already several of them available on the market today. How do you know which household robots are worth the money? Where can you purchase household robots? Are there any inherent dangers we should be aware of? How long until we have personal robotic servants? Those questions are answered in the following guides:
For a budding engineer, or even just someone interested in technology, there may be no better gift than a build your own robot kit. Robotics is at the forefront of mechanical engineering technology, and here are some guides to help you get the best kit for your future engineer. These kits range from simple snap togethers for the youngsters (age 5 to 7), all of the way up to soldering required kits for the advanced robot maker. There is even a section on underwater ROVs to consider.
Toy Robots
One of the most exciting gifts a hands on kid can recieve is his or her own robot. These robot articles give the best in each class whether it be a robot pet (dog, cat or even dinosaur) or one made from balsawood and motorized parts. Each guide covers at least five options for your gift giving needs.
Lego Mindstorm
When you think about Legos, cute little building blocks probably come to mind. Lego has come a long way since the early 1980s, and this includes introducing their own buildable, programable robot. Lego first introduced their Mindstorms kit as a teaching aid that was available in limited quantity to retail establishments. The robot proved to be so popular with the kids in science classes around the country that Lego launched a second buildable robot in the form of the Mindstorms NXT 2.0. Not only is this a fully operational robot with multiple sensors, it can currently be made into 25 or more different robots with more being added every week! This is currently the best buy in the entire robot world.
Do you have experience with robotics that you would like to share? Or, maybe you have an idea for a topic you would like to see included with this guide. If so, please be sure to visit the comments section below. We would love to hear from you.
References