USB Gadget Guide: Which Device is Best for You?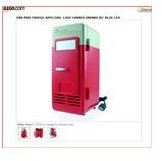 In this day and age, every computer has at least one USB port. The truth is, most gadgets that are made today are plug-and-play devices. You simply plug them into your computer's USB port, and they will auto-run. The days of long, complicated installations are almost a thing of the past, and you can now start using your gizmos and gadgets in a lot less time. While computers are the highlight for USB ports, you should know that the world of USB has been expanding. You can now find USB ports on many other electronic devices - from mobile phones and digital cameras, to television sets and DVD players. It is now easier to connect two electronic devices together and share data.
Here is an easy USB gadget guide to some common and not so common USB gadgets. Feel free to bookmark this resource for quick and easy access to information concerning USB technology and your favourite USB devices.
What is USB and How Does It Work?
I know that you are anxious to start rummaging through the list of USB gadgets that are available on the market today. You should, however, first get some additional insight as to what exactly makes USB technology the backbone of so many of these devices. Find out the driving force behind USB tools. Also, do you know the correct method for removing or disconnecting them? If you do not disconnect your devices properly, you may actually shorten the life of your gadget, so there is also some information included here to help you disconnect properly.
Even if your USB gadget is top quality, you may still need to speed up your USB ports in an attempt to make your devices perform better and faster. There is a guide to provide you with a few tips and tricks to make this happen.
Diverse, Innovative and Interesting USB Gadgets
The USB technology is being used everywhere, and there are actually different types of USB gadgets that are used around the office. You may immediately think of computers and printers, but you would be surprised to know about the diversity that exists within an office. I can also bet that you never thought you would ever see the words "USB" and "Fridge" in the same small sentence, yet here they are. USB fridge gadgets are actually not as farfetched as you would think; there are quite a few of them that have already been made.
Additionally, whenever new technology emerges, there are always two types of innovations that arise from the minds of our technologically advanced individuals. There are those items that are completely geared towards convenience and functionality, and then there are those which are simply created to give us a smile. There are also those items which borderline both sides.
This list will give you a taste of all the aforementioned USB gadgets, along with some other innovative inventions.
USB Hubs
When you have exhausted your wall outlets, you get an extension right? Well in the same sense, you would get a USB hub to provide you with more USB ports when you seem to have used them all. Some USB Hubs are powered externally and others are self-powered, so if you are planning to get a USB hub so that you can utilize more USB gadgets at once, then you should find out which ones are the best and which ones are more affordable.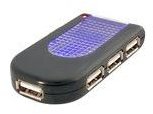 USB Gadgets: Flash Drives
Flash drives, Jump drives or Thumb drives; doesn't matter what you call them, they are one and the same. These devices are the most utilized USB gadgets and its no surprise that you can find them in a variety of designs. In addition to being flash memory, personalized or corporate branded flash drives are great gifts for friends and families or for employees and co-workers. These USB gadgets are also an ideal way for companies to get their names out there by promoting their products and brand name when their customers and prospective customers receive them.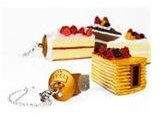 Grouped Resourceful USB Gadgets and More
With the introduction of the USB format, more room was made for the invention and development of really cool electronic gadgets. Portability and computer gadgets go hand in hand, but there are just too many of them on the market. To make the selection process easier for the average consumer, you can use the list of top portable computer gadgets that should be considered. There is also a list of constructive laptop USB gadgets along with a few other devices that will keep your laptop up and running while being more productive.
School is in session and now you need to buy new gadgets. Oddly enough, most if not all of your electronic devices will utilize a USB port. Back to school gadgets can be fun, if you know what you are looking for and here is a guide to get you started.

USB has come a long way in solving the issue of incompatibility, and this is due to the fact that it conforms to one universal design and port. Compatibility issue aside, the USB technology has made it so much simpler for developers to make cool and easy to use gadgets for everyday function. I hope this USB gadget guide has led you in the direction of USB gadgets that you need, as well as few that you would simply want because they are innovative, interesting or fun.
If there are other USB gadgets that you think should be included with this list, let us know by visiting the comments section below.
References