Top Back-to-School Gadgets for the College Student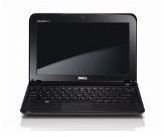 Hi Ho, Hi Ho, It's Back to School We Go
Summer is coming to an end, and that can only mean one thing: it's time for school to start! For many people, this is an excuse to buy new clothing and back-to-school supplies, but what about gadgets and other electronics? There are a number of options that can make your life as a student easier, or just more fun. Let's take a look at some useful back-to-school gadgets.
We'll be concentrating on items that are useful for college students, but high school students may find many of them helpful as well.
A Desktop or Laptop, and Maybe a Printer
Your college or university will have a computer lab where you can work on your papers or assignments; there's no question about that. Of course, that doesn't mean you'll always be able to get a seat quickly; if you have an assignment due, chances are lots of other people do as well, and you don't want to be waiting for a computer to be free when you have a paper due in a few minutes. Additionally, the computer lab isn't always convenient to get to, especially if you live off campus.
For those reasons, even if you don't actually need to take a laptop to class for note-taking, you'll find it's a lot easier to get stuff done if you have your own computer. Whether to get a desktop or a laptop depends on your priorities; a laptop is obviously much more portable, but a desktop gets you more power for less money. A printer is a good choice too, for similar reasons, and you can get a cheap printer for around $30. If you live on campus, the school will probably even provide free internet access.
Just don't take having a computer readily available as an excuse to play computer games all day!
Memory on a Stick
Even if you do have your own computer, there will be times when you need to access your files elsewhere. Although internet file sharing is increasing how easy it is to access your stuff from everywhere, the best way to keep your files handy is with a USB flash drive. Many students simply keep one attached to their key rings; just be careful not to walk off with your USB drive still plugged in and leave your car keys hanging from the lab computer! (On the bright side, if you do, that will make your USB drive easier to identify!)
Portable Computing
Laptops can be handy, but they're a pain to carry around. If you get one with a larger (over 15") screen, the weight tends to add up fast! One alternative is to carry a low-powered device that will let you check your email (and Facebook!) and maybe do some simple word processing, but without all the features - and weight - of a full computer.
You have a couple of options here. One is a netbook; these are small, low-power computers that are mostly designed for web surfing rather than doing serious processing. If you keep everything on the web (using Google Docs, for example, rather than Microsoft Office) this might actually be all you need, and you can pick one up for under $300. One issue that I've had with netbooks is that, due to their small size, they can be a bit of a pain to type on; also, they generally don't have optical drives, so you can only get files on and off of them by using the USB port (plugging in either a USB drive or an external optical drive) or over the network.
Another option, of course, is to get a tablet. Chances are, when I say tablet, you hear iPad. Which is fine; while there are a number of different tablet computers available, the iPad is probably the most user-friendly, and it certainly has the most available applications! People who prefer to have more control over their computing experience might prefer an Android tablet. Either way, these are essentially large netbooks adapted to use touchscreens rather than other forms of input (although you can generally hook up an external keyboard if you prefer). Tablets have the same advantages as netbooks, as well as additional applications made specifically for them (Apple's app store, for example); the trade-off is that they tend to be a little more expensive.
Paperback, Paperback, Where Has Thou Gone?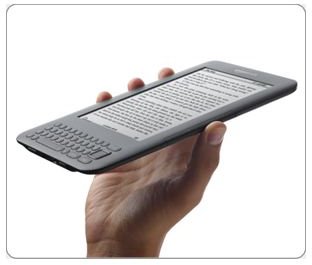 With many textbook publishers now starting to make their offerings available in electronic format, an e-reader can be a wise investment. While e-books sometimes cost almost as much as the dead tree versions (possibly even more once you account for selling the paper version after you use it), there are some definite advantages, not the least of which is less weight in your backpack. You can generally read your e-books on your desktop, laptop, or tablet, but a dedicated e-reader has several advantages. First off, many e-readers these days use electronic ink rather than an LCD screen; with this technology, the words are actually printed, then erased and reprinted when you turn the page. This is a bit slower than using a screen, but much easier on the eyes; my personal experience is that my eyes get tired quickly when reading a novel or technical material on a screen and get tired more slowly when reading from an actual book … but I can read for hours on a Kindle without my eyes getting tired due to the higher resolution (vs. a book or screen) and the lack of backlight (vs. an LCD).
While the Kindle is the best-known option, there are a number of other e-readers as well, including Barnes and Noble's Nook and the Sony Reader. Some people also choose to simply use the Kindle app on their iPad or other device; while this has the advantage of one less device to carry, it does mean losing out on the e-ink screen that dedicated readers tend to consider the best reason to use an e-reader in the first place.
New Toys are Fun, Bills are Not!
There are a lot of fun back-to-school gadgets that might catch your eye, but don't get too carried away; playing with your new toys is a lot less fun when you can't stop thinking about the credit card bill!
Still, you'll most likely find that choosing one item from each of the categories above - a computer, a portable storage device, a netbook or tablet, and an e-book reader (which could be the tablet) will make the college experience go a lot more smoothly. If it turns out that you end up having a lot of fun with them, too … well, nobody said you couldn't enjoy getting a great college education!
References
Images are taken from the appropriate product pages at Amazon.com.

All suggestions come from the author's own experience as a college student.