Cool Transforming Spy Gadgets That Even the Novice Spy Can Use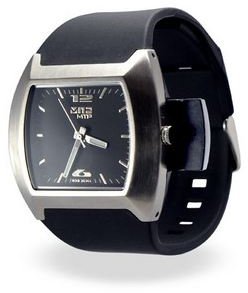 James Bond has made the field of espionage broadly popular. The field of espionage is naturally secretive and stealthy, but the spy genre of movies and literature makes it seem as though smooth conversation and concealed spy gadgets are the only tools a great spy needs. While that may not be exactly accurate, it is true that covert and transforming spy gadgets effectively assist any spy. Here, we take a look at several types of fun and useful products which even the novice spy can use to gather information or simply keep tabs on the rest of the world around them.
Spy Watch
The USB Hidden Flash Drive Watch is visually appealing and includes a 4GB flash drive.
The watch effectively incorporates a secret USB. This flash drive is located inside the back of the watch. This is an amazing way to secretly store files and documents.
Check out the specifics:
Flash drive fits covertly in the watch
Perfect for carrying files and documents
Comfortable, durable strap
Glowing hands
4GB of memory
Watch dial size: 1.1″ x 1″ (29 x 25mm)
Flash drive size: 1.5″ x .5″ x .25″ (38 x 13 x 6mm)
The flash drive watch is offered on Think Geek for $49.99.
Spy Glasses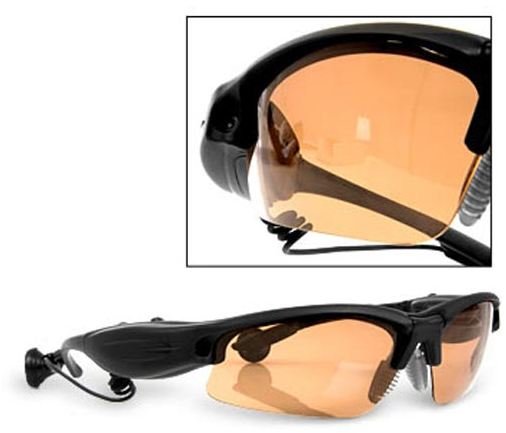 These Video Recoding Sunglasses are both fashionable and innovative.
The advantage of possessing these spy glasses is recording whatever the user is looking at. The video is recorded utilizing hi-resolution video. The technology provided by the sunglasses now lets the spy record anything they desire while looking cool.
The video quality is crisp and clear. This is due to the fact that 400 lines of resolution and vibrant color create the video. The glasses effectively use a 3.7 mm wide lens and provide sharp image clarity. Various angles are created using a 92 degree field of perception.
The spy glasses are offered on IWOOT for $89.99.
Spy Pen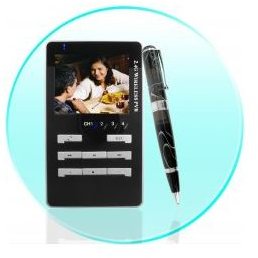 The Digital Spy Camera Pen is a necessity for any spy. The Spy Pen has image capture and video recording capability that makes the device covert.
This pen appears to be an ordinary writing utensil; however, it allows the user to listen, watch and record another person's actions or words.
The spy pen allows the user to record family and friends easily as well as covertly. The pen is small enough to fit in any pocket. The pen is also very easy to operate. It is powered on and off by twisting the top of the pen.
This pen is available on Chinavision for $329. It includes a charger and a wireless receiver to view recordings with.
Spy Lighter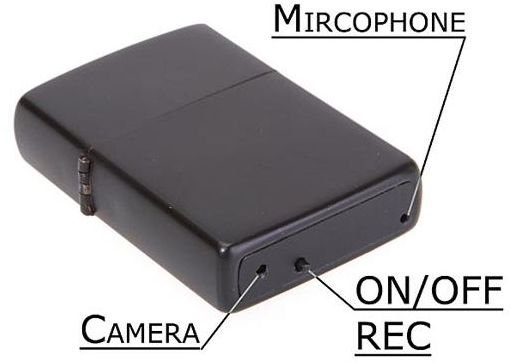 The Lighter Spy Camera Camcorder - With Black Metal Case is a cigarette lighter and an amazing camera. It appears to be an everyday Zippo lighter, however a small camera is hidden inside the lighter. The lighter incorporates a pinhole sized lens that is capable of recording video as well as standard pictures.
The spy lighter includes 2GB of memory. This lighter can also record videos at a high-resolution of 640 x 480. This is 16 frames per second.
Check out the specifics:
Camcorder and Color video
One switch for ON
One button to record
Dimension: 5.3 x 3.7 x 1.2 cm
Pinhole sized lens
Color Video Resolution: 640 x 480 pixel
FPS: 16 frames per second
Video file format: AVI
Color Video and Audio
Built-in 2GB Memory
The spy lighter is offered on Brando for $66.
Spy Tie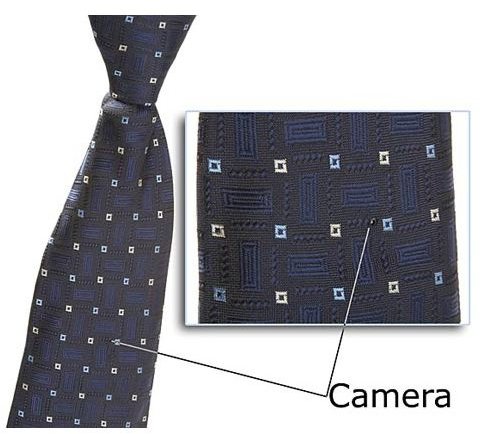 A fashionable spy will know how to utilize a great necktie. This is especially true when the tie includes a spy gadget. The Spy TIE Color Video Camera (Built-in 4GB) with Remote Control is a perfect accessory for any attire as well as a covert mission. Even the most obvious spy will remain undetected with this stealthy necktie, which uses a small pinhole camera. The camera is concealed within the pattern on the tie. The tie can record video at a 352 x 288 resolution. This is 12 frames per second. The video from the necktie is then recorded in an AVI format. Included are 2GB of built in memory and a convenient USB dock. The best part? This spy gadget is activated by remote control!
The spy necktie is offered on Brando for $66.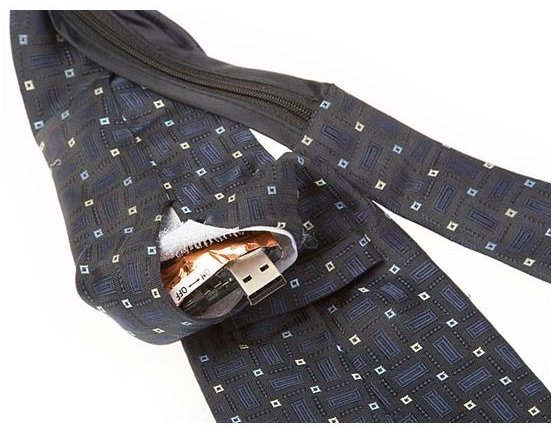 Do you know of other cool transforming spy gadgets which should be added to our list? If so, be sure to visit the comments section below.
References
Spy Watch - www.thinkgeek.com
Spy Pen - www.chinavasion.com
Spy Glasses - www.iwantoneofthose.com
Spy Lighter & Spy Tie - www.brando.com
Images remain property of the respective companies