Top 5 Fitness Gadgets for Workouts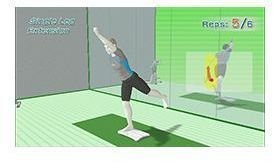 Exercising is good for your health, but maintaining a regular workout routine can be a challenge. Sometimes there isn't enough time in the week to schedule a workout at the gym or to play a pick up basketball game. If this is the case, there are options for working out at home. If the problem is a lack of motivation, then there are a few electronic gadgets which can motivate you to exercise. Some are designed to make exercise fun and exciting. Other gadgets are designed to keep track of your exercise routine, from calories burned to the number of steps you have taken.
Wii Fit
Start working out in front of the TV with Wii Fit. This is a fitness game for the Nintendo Wii game console. By using the motion controllers and the Wii Balance Board, you can mimic the actions displayed on screen. The experience is considered active-play, in which you are physically active while playing the game. Create a profile and check your body mass index and Wii Fit Age. Then get active. There are several motions you can perform. For strength training, try torso twists, rowing squats, or the push-up challenge. Some of the aerobic activities include rhythm boxing, free run, and hula hoop. Use the balance board to ski or walk a tight rope. There are even yoga exercises and poses.
Price: $94.98
Nike+ Sport Band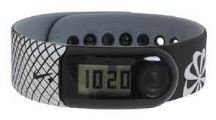 The Nike+ Sport Band is designed to monitor various aspects of your exercise routine. It receives data from a sensor (included with band) that is placed inside a Nike+ shoe (sold separately). As you walk, jog, or run, the sensor will detect each step and transmit information to the band including pace, distance traveled, time, and the number of calories burned. The band stores up to 30 hours of exercise data, which can be uploaded to a computer through the usb port. While transferring the data, the band's battery is recharged through the usb port. The data is analyzed at nikeplus.com, where you can view your progress over several weeks or months.
Price: $59.00
Omron HJ-112 Digital Pocket Pedometer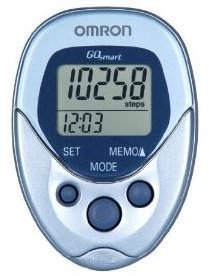 If you want to keep track of the number of steps you have taken, but don't want to buy a Nike+ shoe, consider using the Omron HJ-112 Digital Pocket Pedometer. Whether you leave it in your pocket or clip it at the waist, it will accurately count the number of steps you have taken during your exercise routine. It also displays the distance traveled and calculates the number of calories burned and the grams of fat burned. The data is stored on the device for seven days, but there is no way to transfer the information to a computer. Instead, record the data in an exercise log. This pedometer comes with a detachable belt holder and a security strap.
Price: $20.26
Garmin Forerunner 405CX GPS Sport Watch with Heart Rate Monitor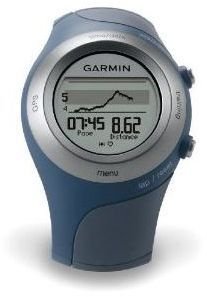 Another fitness gadget that monitors various aspects of your workout routine is the Garmin Forerunner 405CX watch. It utilizes gps tracking signals to calculate the distance traveled and your pace. It also calculates the calories burned. An unique feature of this watch is that it displays your heart rate while you exercise. The watch receives data from a wireless heart rate monitor (included with watch). To change between displays, simply tap the touch bezel, which is responsive to touch. Set your own exercise goals or try to keep pace with the Forerunner Virtual Partner. Either way, you will be able to look back on your exercise progress by transferring your data wirelessly to a computer using the USB ANT stick.
Price: $207.02
Philips Activa Workout/Fitness Monitor and MP3 Player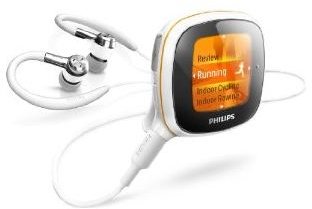 The Philips Activa Workout/Fitness Monitor is an mp3 player that motivates you to exercise even harder. A unique feature of this gadget is TempoMusic, which plays songs that match your current pace. For example, there are warm-up tracks for when you start your workout and upbeat rhythms to increase your pace. During the cool down period, listen to relaxing music. Another aspect of this device designed to motivate you is the vocal feedback, which periodically updates you with the number of calories you have burned. It also compares you current pace with previous workouts so you know if you aren't pushing hard enough. It can monitor you activity in several sports including running, indoor rowing, cycling, and freestyle exercise. At the end of your workout, the monitor will display your results.
Price: $39.99
References
Amazon.com - https://www.amazon.com
Image Credit - Images courtesy of amazon.com.