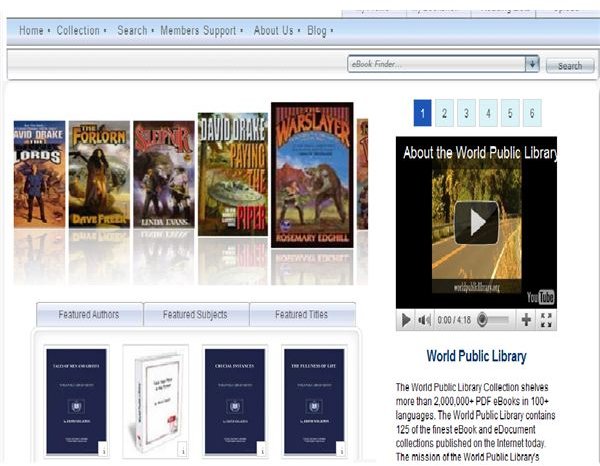 One of the great things about reading books is finding a brilliant book and being able to hand a copy to a friend and insist they read it. It is also one of the things which could be most easily lost in the transition from physical books to electronic books. Yet, for those who want to share their love of books there are still options to share eBooks and one of the best choices is the Kobo Reader, which uses an open eBook format and tries to make it at least possible.
The Easiest Way to Share eBooks
Perhaps the easiest way to loan books for the Kobo is to know how to find free or almost free eBooks. There are thousands of cla
ssic books which have been released free on sites such as guttenberg.org, getfreeebooks.com and worldpubliclibrary.org. These won't have access to the newest books in most cases, but if it's a classic book you want someone to read a free copy is the best way to loan a Kobo eBook. There are also many libraries which are working to loan eBooks which will include books that aren't yet in the public domain. In all of these cases you aren't actually loaning the books, but it does help you share the books you love with your friends and that is the real point.
Sharing All Your eBooks
If you want to share all of your Kobo eBooks with single person, such as a spouse, then the best choice is to simply have the same eBook library. This is really only going to work with someone who lives in the same house with you, or at least uses the same computer. Since you can have more than once Kobo connected to the same device it is possible for both of you to have access to all of the books bought on the Kobo books website. It also means that you'll have a single credit or debit card for both of your devices, so make certain that you trust the person as well. Even if you do trust them it may not be worth the logistical issues for everyone.
Converting and Sharing eBooks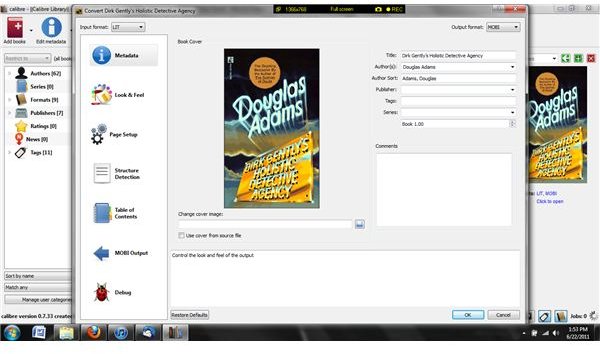 For those who don't want to share an account or aren't on the same computer things become a bit more complicated. Still, assuming your books do not have DRM (digital rights management), it isn't all that difficult. Kobo uses the ePub format, which is an open source eBook format. That means that many devices can read these books. If they can then you will simply want to copy the eBook off of the Kobo onto your computer and then load them onto the other ebook reader. You can drag and drop books out of the Kobo to do this, but an easier choice for most people will be to download Calibre. This software can not only make moving books on and off a Kobo easier, but allows you to convert formats for those devices that can't read ePub. In order to copy a book from the Kobo simply attach it to your computer while running Calibre, wait for the program to see it and then choose the books you want to copy and push the save to disk option. To then move it to another device remove the Kobo, plug in that device and choose send to device.
Converting an eBook that doesn't have digital rights management holding it back is actually very easy. Aside from PDF, which isn't really a text based book, nearly all eBook formats can be converted. Again, Calibre is likely going to be the best choice because it is easy and will work with nearly any device. Once this program is loaded you will simply choose the book you want to change, then right click on the book. Choose convert individual or convert bulk depending on how many books you want to change. A screen will pop up; in the top left corner is the input format and in the right is the output. Choose the output for the device you want to share with and it should convert it very easily.
Sharing eBooks and DRM
The difficulty with the later options is that many eBooks, including many Kobo eBooks do use DRM. This means that in order to be able to share it you will have to find one of the many programs available which helps you to remove DRM. This is on the grey side of the law at best, but for those who really want to be able to share books this is one of the only options with the other being to refuse to buy any eBook that comes with DRM.
Sharing With Tablets and Smart Phones
Finally, one way that you may be able to share a Kobo eBook with a friend is if they have a table or smart phone. If you want to share books directly from your library you can connect directly to your account, but there will need to be trust just as with linking two Kobo Readers. The advantage is that someone is far more likely to have one of those devices. In addition, it is easy to change the password after they have read the book while linking a Kobo is a more permanent solution. The other option is to convert the book into a format that the tablet or smart phone can read. To do this in most cases you will need an app. For Kobo books on the iPhone you can then go into that app's setup and load books from your computer that will sync along with the app.
When using the Kobo ebooks sharing isn't as easy as one might like, but the makers of this system seem to understand the value of open formats, having choosen the ePub format rather than creating their own. As the market grows there will be better solutions created, some of which are already beginning to appear in some devices.
Resources
Source, author's own experience
Source, https://kobobooks.com
Images, Windows Screen Capture
Images, IPhone Screen Capture